The housemates were once again asked to play Fake Biggie with each other. At that moment, Frodd took the golden opportunity to bare his feelings to Esther once again.
Its no secret that he's head over heels in his feelings with Esther, but time and time again, she has broken his heart and taken him for granted. Even when Ebuka replayed the video of Frodd crying after she had broken his heart, her response was 'Frodd is too emotional'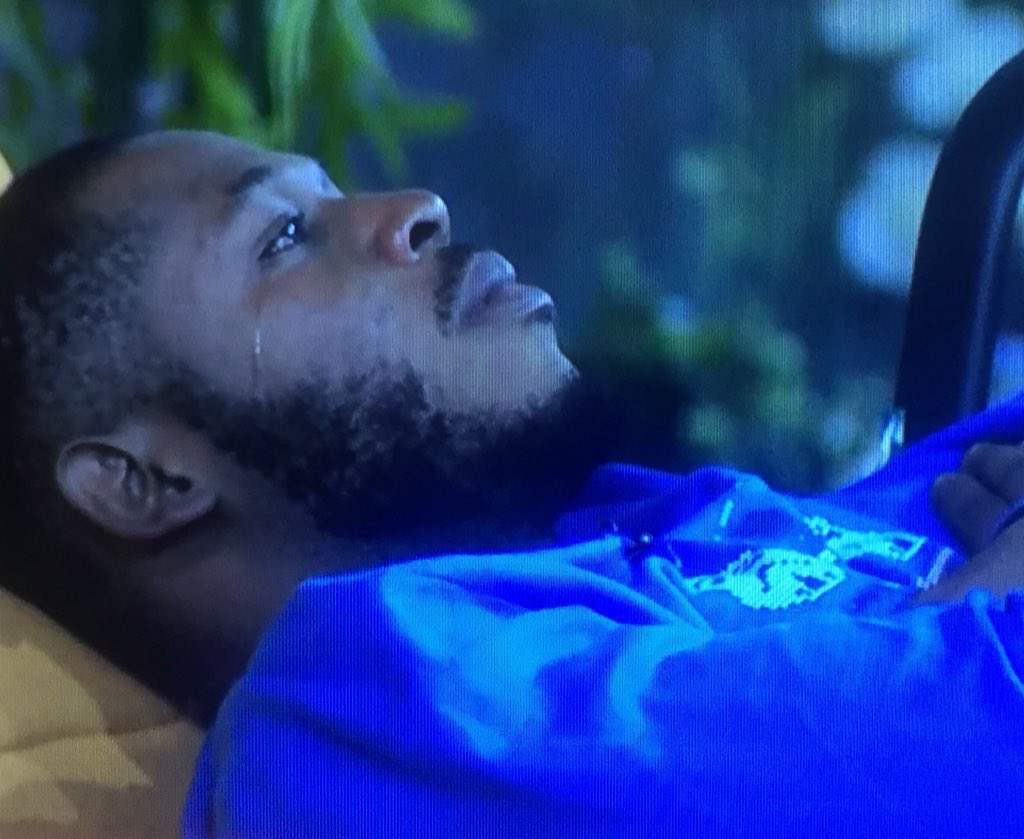 However, power changed hands when Frodd escaped eviction in Week 3 and the housemates believing that Tacha and Seyi were also evicted, concluded that Frodd has a large fan base, and that's when Esther started to draw close.
Esther thought Frodd has fan base because he survived eviction in the midst of Mike,Seyi,Tacha and Tuoyo.She must be thinking Frodd is so strong and that's why she switched.Chaii! Women 😂😂😂.Frodd use your head

— Omanu Kings Eriksen (@Iam_OmanuKings) July 23, 2019
After playing Biggie, Frodd dared Esther to kiss me and guess what? She did and even added a little sugar on top!
Watch the video below…
Local man is dead!😂🤣 Today must be Christmas for Frodd #BBNaija pic.twitter.com/GPlprqHsW9

— Henroczy (@henroczy) July 22, 2019
Nigerians were in shock, check out some of their reactions below…
#Bbnaija @DONJAZZY
After Esther kissed him, boda #Frodd was just smiling like he just won the presidential election pic.twitter.com/BSHJBdPisW

— Enemona Praize (@labijahsunday) July 22, 2019
Frodd has won more than 60M tonight, he finally achieved his lifetime dream 😄😄😄😄😄 #BBNaija pic.twitter.com/YAmHziF6nX

— Princekay (@Prince_August17) July 23, 2019
— @TS (@TosinAfuye) July 23, 2019
Truth be told Esther sef like this bobo she just dey hide her feelings under Nelson's emotions …poor Nelson

— Ashly Peejay (@iamashlypeejay) July 22, 2019
Frodd is taking matters into his hands. Lol he has dared Esther to kiss him o. And she pecked him 🤦🏽‍♂️🚶🏻boring .. #bbnaija

— ITS DONJAZZY AGAIN😉 (@DONJAZZY) July 22, 2019
I swear baba go be like make today no finish 😂😂

— WIZDOM SKIES (@WizdomSkyler) July 23, 2019
This Frodd no get shame… #BBnaija pic.twitter.com/O9aFnWeR9C

— Hand of God (@ubeeeesang) July 22, 2019
Frodd trouble days ahead 😂😂😂😂😂😂#BBNaija pic.twitter.com/ZGlggh0KJ9

— Abiodun Joy (@iamjoyjazzy) July 21, 2019
Does this look like a relationship in the making? Share your thoughts in the comment section below