The highlight each week in the Big Brother Naija reality show is the Task Presentation Day on Thursday Night. Knowing that loss has a way of taking a toll on the bravest of hearts, slipping in quietly and slowly overwhelming you, the housemates were able to brush it off and forge ahead in a bid to impress Biggie and they surely did. Nobody wins when Biggie isn't impressed but he is, it comes with goodies!
Despite their worthy causes, Biggie felt the performance was below par and they ended up losing their Wager. While appraising their performance, Biggie had rebuked the Housemates for their poor showing in the run-up to the Task Presentation. Making reference to them letting their ego get in the way and failing to work as a cohesive unit. As they all made their way back into the House, they had one thing on their mind – the next Wager. How well will they perform? Will they learn from their past mistakes?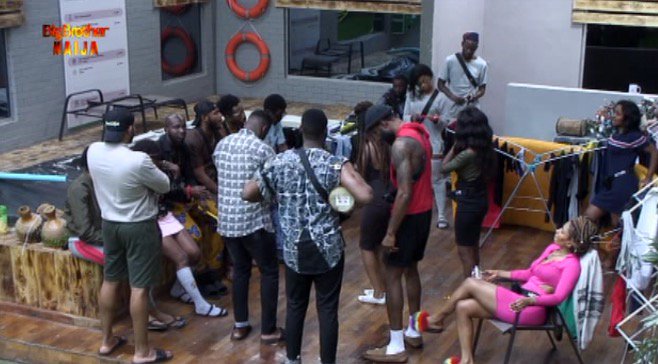 On July 18, 2019, in anticipation of the Wager Task, the Housemates started rehearsing for what they hope will be a spectacular performance. The Housemates were required to present an original music composition for the Thursday night presentation. After losing the last Wager Task, the pressure was on the Housemates to make sure they got a win. Still indebted to Biggie, the Housemates couldn't afford to lose.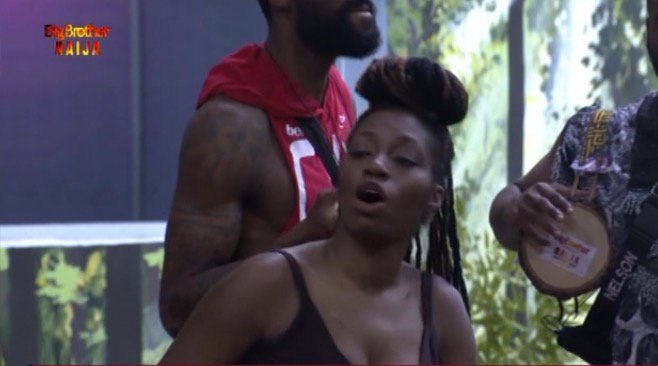 Sir Dee and Khafi took charge of the rehearsal as they led the rest of the Housemates in the partly composed catchy tune they plan to perform. Biggie being the generous person that he is, supplied the Pepper Dem Gang with musical instruments to perform with at the presentation. Comprising talking drums, harmonica and flutes, the Housemates looked equipped to get a win this time around.
Eventually, the Task Presentation kicked off and they gave it their all. There was Seyi, the host with the swag, Khafi's intro into the performance, Omashola, who couldn't write a love song, peppery a-capella from the ladies, Jackye's performance with the guys and the original song they sang, it was then left for Biggie to make a decision on their wager.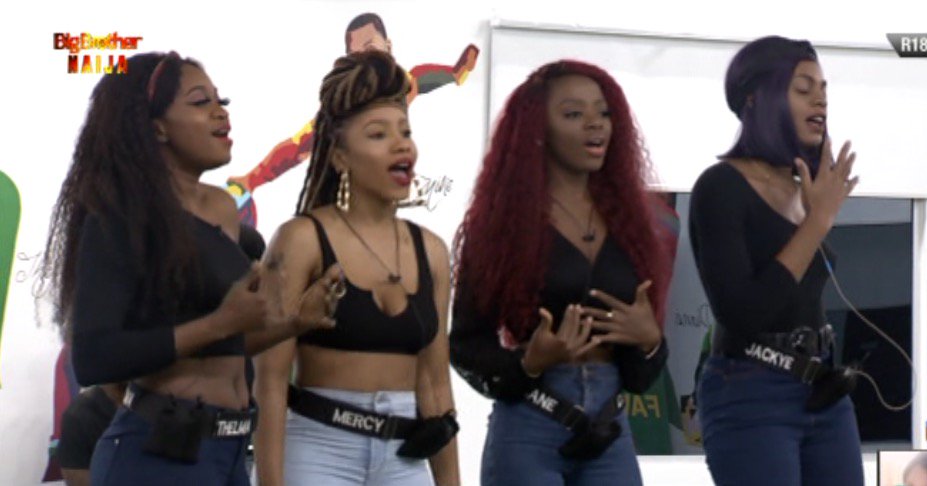 Biggie revealed that although they did their best, he wasn't 100% impressed. Eventually, after a heart-stopping moment, Biggie announced that they had won their wager which saw the housemates very happy.
Finally, the Housemates have won their wager. Cheers, guys.#BBNaija https://t.co/W85cdhYl1C pic.twitter.com/IKnwOT6d2D

— Big Brother Naija (@BBNaija) July 18, 2019
At least, they can eat properly this week. Congratulations, guys!