Its been a very busy day for the housemates in Big Brother's house as they have been assigned  to a painting task ahead of their bigger task tonight. The housemates as usual are putting efforts in their paintings because everyone is aiming to be the best and to earn more coins if Biggy decides to.
See pictures: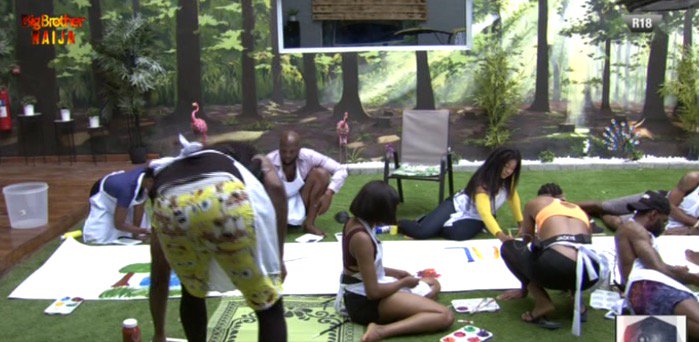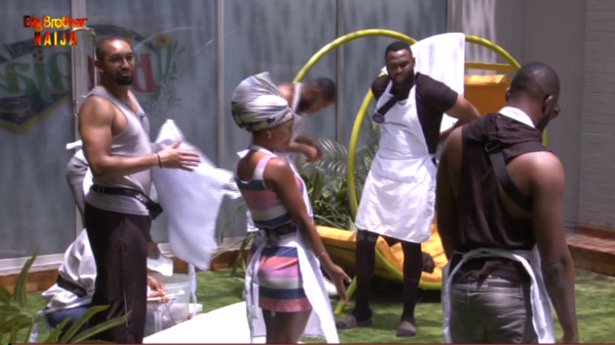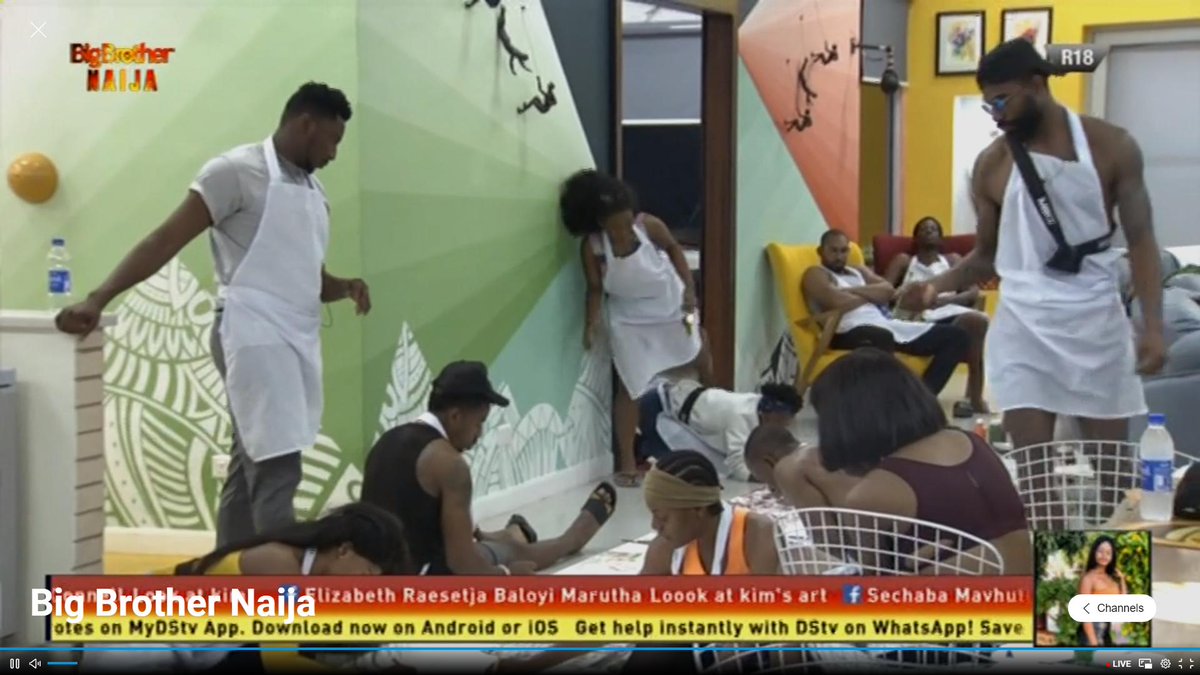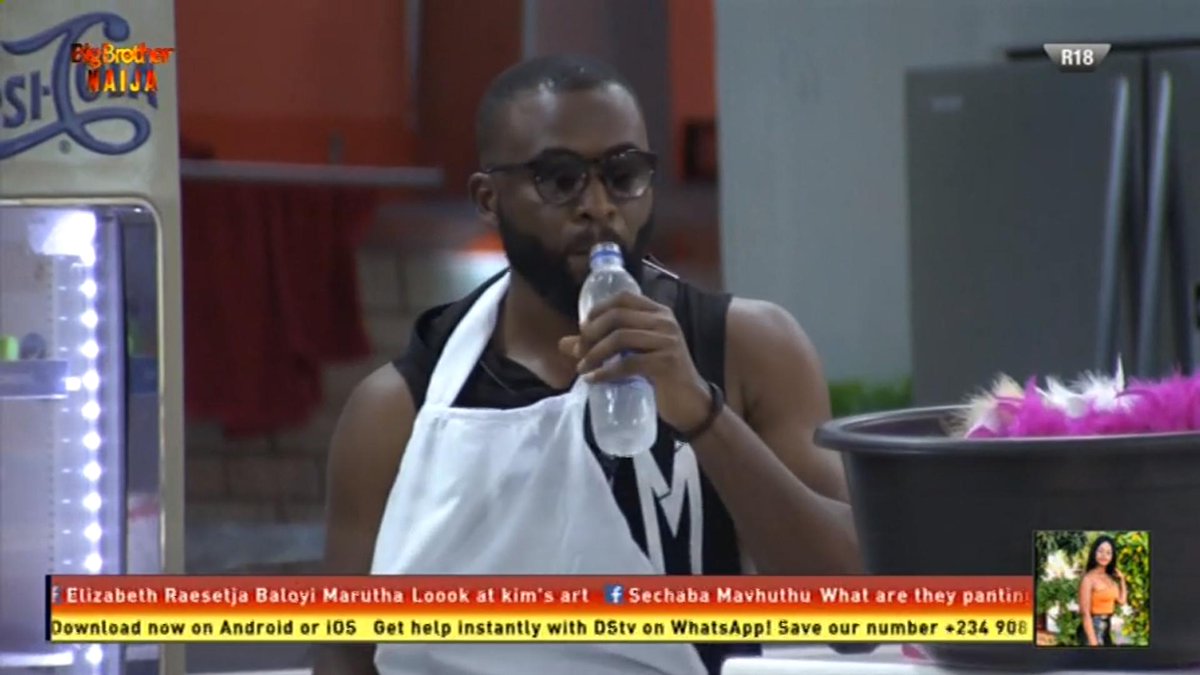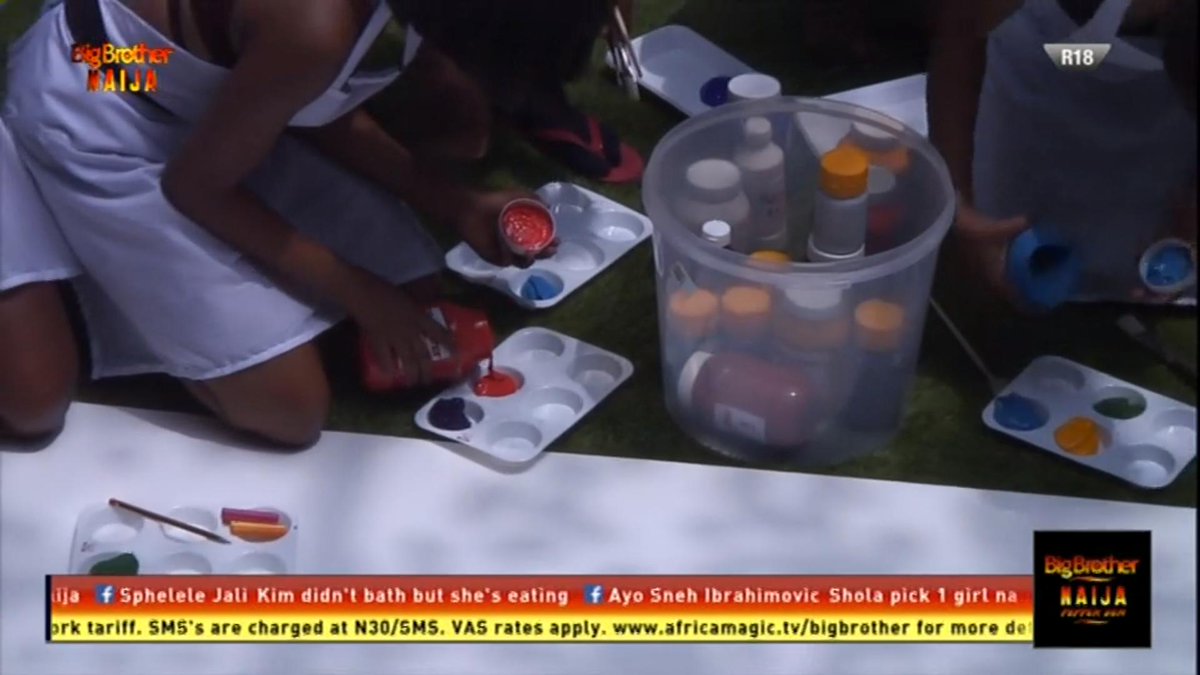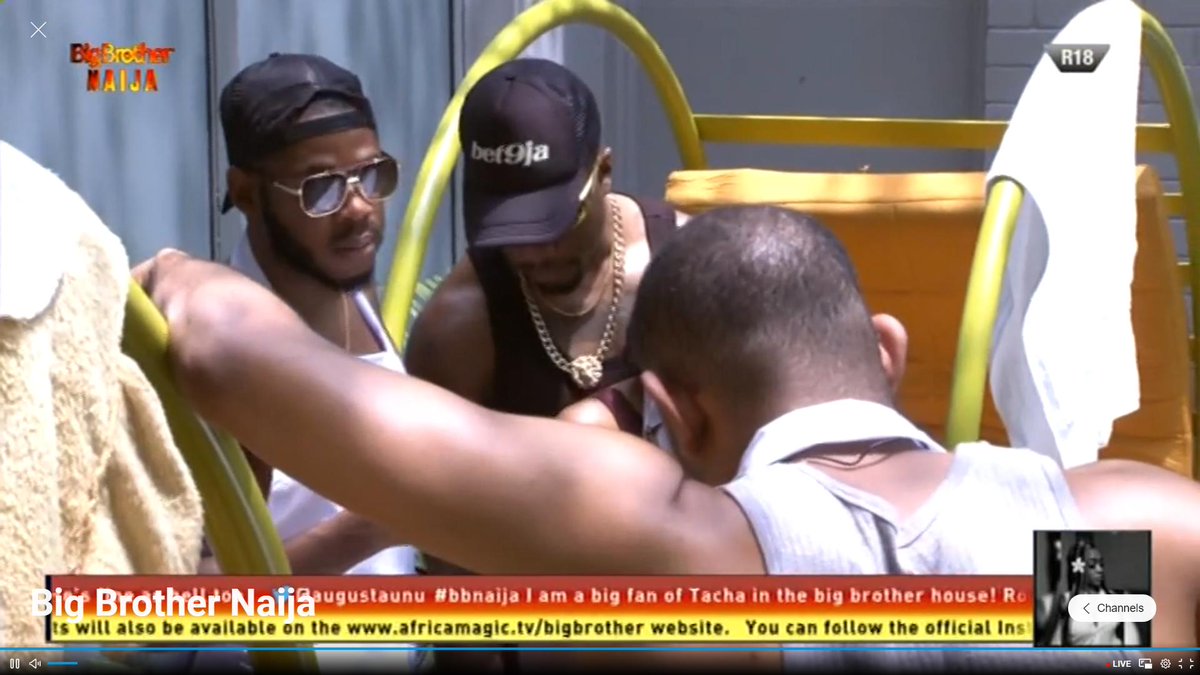 It can be recalled that during Big Brother season 3, Tobi Bakre, caused serious controversies on social media with the painting he made on his wall in Big Brother's house. The drawing however caused debates among viewers, as to who he drew.
Some viewers were of the opinion that he drew Cee-C, another fellow housemate who was romantically involved with him in the house; while some people think the person is Tobi's alleged real world girlfriend, Regina.
This issue caused arguement on all social media platforms, as everybody wanted to know who he drew. Tobi, on the other hand, refused to disclose who was in his paintings, even to his fellow housemates who desperately wanted to know.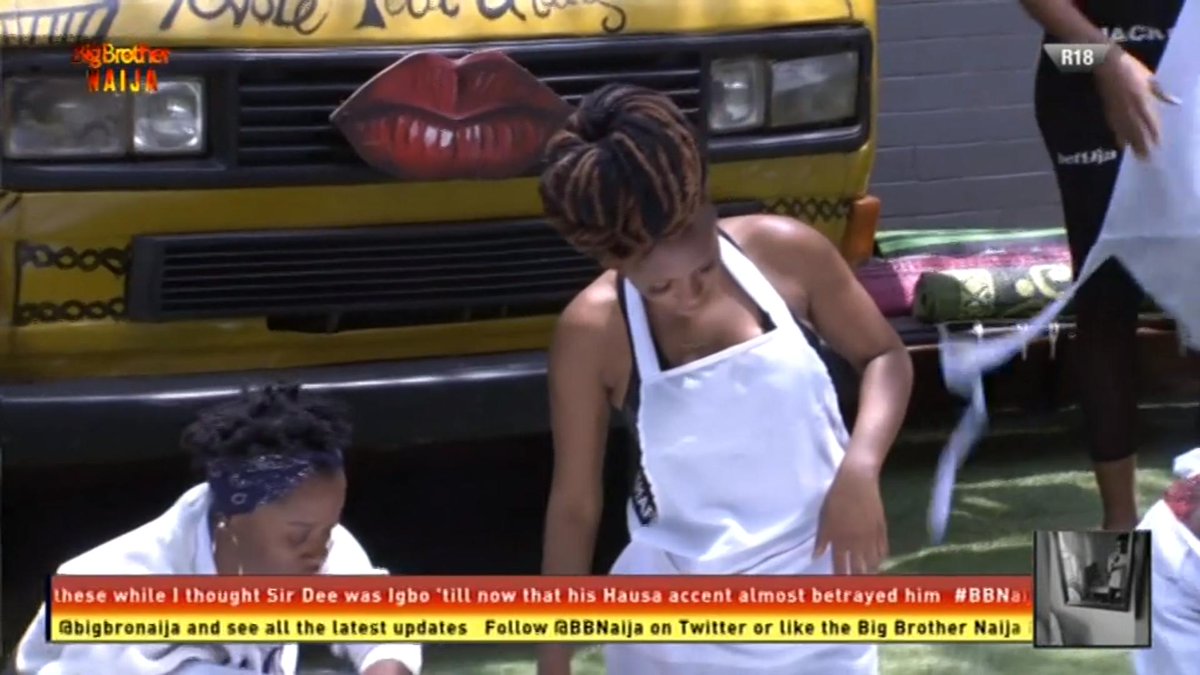 We hope none of the pepper dem  housemates will make history repeat itself.
Do you think there is going to be a reward from Biggy? If yes, Which of the housemates do you want it to be ?
Please share your thoughts in the comment section below