I believe this is one of the most epic reactions Nigerians may have seen from a celebrity, it might even be more shocking coming from Nina, one of  Big Brother Naija stars from the 2018 season. She made this statement in reaction to alleged leaked conversations on with a friend of hers on Instagram
You could say that the leaked conversation was a serious scandal and exposed Nina as a fraud, trying to keep up appearances on social media to seem like she has 'arrived'. The conversation showed  her plans to rent a Bentley for a month and act like she bough it. This social media comparison is a deep issue
According to the budding entrepreneur, the leaked chats are fake – she even further tries to convince us  by saying that it all came after she unfollowed a blogger who decided to make up the story. See her posts below…
Hmmm…. Are we going to take that? If she's feeling pressured to flaunt a car on her birthday, it might be understandable. Her fellow Big Brother Naija stars have all flaunted cars on their birthdays this year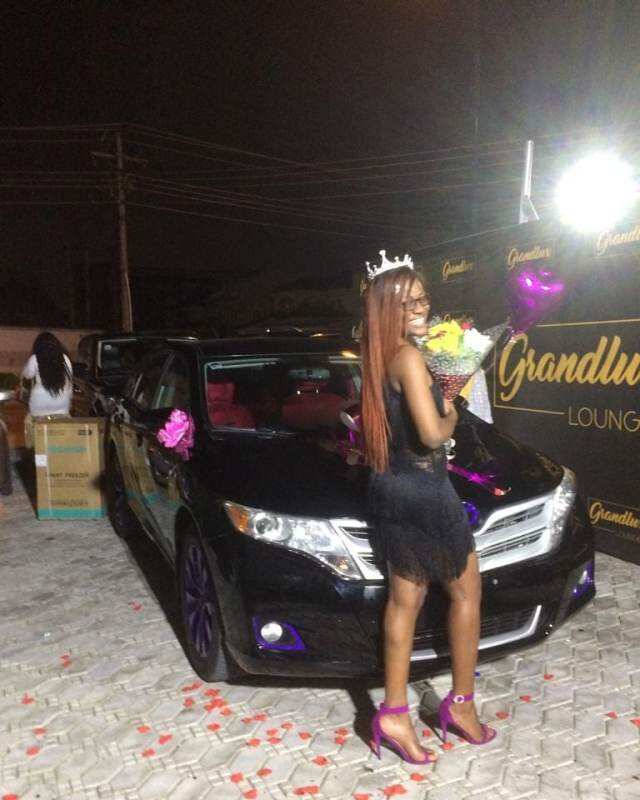 BamBam received a brand new SUV for her 30th birthday about a month ago  and Alex on her 23rd birthday also received a gift
However, they were gifted these cars from their fans, so maybe Nina wanted look like the real Zaddy by buying herself a BENTLEY. This might explain her new 'God-full' state.
In case you missed it, the internet broke yesterday when Nina's alleged leaked chats exposed the her plan with her close friend to get the number of a reliable car rental company where she could get a Bentley to cruise around with for about a month. A month is all you need for everyone to buy into a new car lie right?
According to their chat, she needed to show off that she bought a Bentley for her birthday coming up on the 31st of May. If this really was a set-up then it was properly planned. This certainly must be an embarrassing situation for the model.
In the conversation, her friend told her to package it very well, so that she won't be 'casted' and nobody will find out like Blessing Okoro who got busted recently for allegedly faking purchase of her home. Funnily, Nina already knew the title of blog posts that would be made once the news hit the internet as she she wrote; "Nina buys Bentley as birthday gift".
Share your thoughts in the comment section below
Source: Yabalefonline.ng