Deaths from reckless driving are the third leading cause of death in Nigeria and a large number of deaths caused by road accidents are recorded every year. Looking from the brighter side, not everyone who is involved in road accidents ends up losing his/her life.
Some luckily or miraculously get out of it alive, even though with either mild injuries, others with severe injuries that may leave the victim handicapped for life, and for the really lucky ones, just bruises. A reverend sister has miraculously escaped death after she had an accident involving a truck carrying beer.
It was a thing of joy for the Reverend sister who was involved in a motor accident in Ikere area, Ekiti State, as she survived the crash and came out unhurt. This is a good example of a miracle just like we mentioned above.
Road accidents have become a normal and re-occurring phenomenon in Nigeria which constitutes a menace in modern times. Although both the developed and developing nations of the world have suffered from varying degrees of road accidents, the developing countries clearly dominate, with Nigeria having the second highest rate of road accidents among 193 ranked countries of the world.
The accident happened along Ado-Ikere road this afternoon when a reverend sister who drove a Toyota Camry from Ado, had a burst tyre and lost control of her car before colliding with a parked truck carrying beer. However, the Reverend Sister miraculously stepped out of the car unscratched.
Sympathizers who trooped to the scene of the accident attributed the safety of the reverend sister to the great work of the Almighty God.
According to reports, every four hours, no fewer than two lives are lost on Nigerian roads. And every year, about 20,000 of the 11.654 million vehicles in the country are involved in accidents, Sunday Vanguard's investigations and analysis of data released by the National Bureau of Statistics, NBS, and the Federal Road Safety Corps, FRSC, have shown.
According to the NBS, the number of lives lost to road traffic accidents from January 2013 to June 2018 are as follows: 2013 – 5,539; 2014 – 4,430; 2015 – 5,400; (FRSC): 2016 – 5,053; 2017 – 5,049; January to June, 2018 – 2,623.
Sunday Vanguard's tally indicated that between July and September 7, 2018, no fewer than 126 lives had also been wasted in road crashes.
Summation of these figures gives a heartrending total of 28,195 lives crushed in 68 months, an equivalent of 415 lives per month, 14 persons per day, and two lives every four hours. This makes Nigeria one of the countries with very high road fatalities in the world.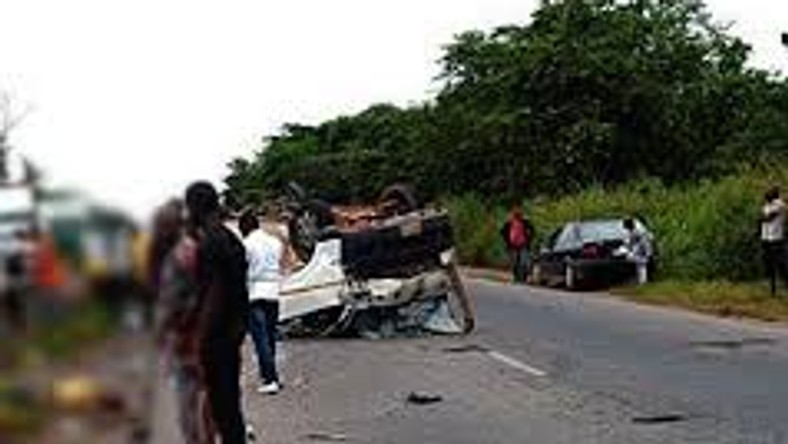 Kindly share your comments on this story in the space below.
Source: withinnigeria.com