President of the United States, Donald Trump has confirmed that Madeleine Westerhout, his long term personal assistant, has resigned from her position. She was forced to resign after divulging personal information about the President's family during an off-the-record dinner with reporters.
Trump confirmed this to journalists on the White House South Lawn that Westerhout had been taking alcohol when she made a comment on his children to reporters.
"I think it was automatic I don't say 'fire' or 'not fire.' I really think she had a bad night. I think it was unfortunate. She said she was drinking" Trump said as he spoke to reporters after Westerhout's departure.
President Trump referred to Westerhout as a "good person" and declared that the whole situation was "unfortunate," as he scolded the press for making details of an off-the-record conversation public. Trump further said that he loves Tiffany, his younger daughter after Westerhout was reported by Politico as saying that the President doesn't seem to like appearing in pictures with her.
President Trump said he spoke to Westerhout, who was "very upset" and explained to her that she said, "things about his children" to reporters of the record.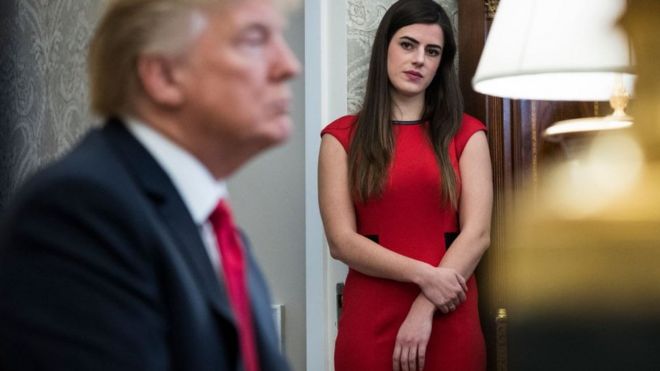 "I think the press is very dishonest because it was supposed to be off the record, But, still, you don't say things like she said which were just a little bit hurtful to some people," he said.
Westerhout was one of the few aides who were remaining from the earliest days of Trump's administration, suddenly departed from her post at the White House this week. She had always kept a low public profile though she was one of the most influential members of the President's team of aides as she had a desk just outside the Oval office.
Her phone buzzed on a regular basis with calls from lawmakers and other top officials who were seeking to get through to the President.
Let us know what your thoughts are on this story below.