Dating apps are a great way of meeting someone remarkable but you can still get that woman to spend the evening with you without the likes of a Tinder or Badoo.
Not every encounter ends in soul mate status, but you could end up meeting someone worth seeing more than once.
Here are a few tried-and-true, ubiquitous ways for meeting someone while traveling solo.
Take a Tour
Before you besmirch group tours with their buses and flag-toting guides, hear us out: they can be pretty great if done right.
Search for tours recommended by the guidebooks you like; then, sign up. You might be with a slow-moving herd, but there could be other solo travelers seeking friends (or more). Plus, there's likely one to fit your interest, whether it's a foodie night market, pub crawl or music tour. These niche offerings increase your chances of finding someone who share your passions, too.
Still not convinced? Sign up for activities like workout classes or local experiences like EatWith, a program where locals host dinner parties in their homes. Search the site for a dinner party, register, and enjoy a meal whipped up by a local. It's basically the Airbnb of dining experiences.
Visit an Ex-Pat Bar
Expat bars are where all of the wayward wanderers congregate for a taste of comfort and home. They're also places where you're sure to find an Irish bartender, a pint of something familiar, and a slew of travelers who can share their incredible experiences.
And when everyone is feeling buzzed, comfortable, and familiar so far away from home, well, you're bound to meet a few new friends.
Attend Any Festival
Music. Culinary. Art. Oktoberfest. Get a group of people together who have similar interests and you're going to make friends quickly. Festivals generally last at least three days, meaning you should make acquaintances early on so you can form a nice little social group for the rest of the festival. And if things go well these festival goers could become your new traveling buddies.
Visit the Same Coffee Shop Daily
Get into a routine if your travels last longer than a week. Repetition is perfect for meeting locals. Go to the same coffee shop every morning and take time to sit for an hour. Bring a book or your laptop. Chances are you'll see others doing the same, and that's a built-in ice breaker for conversation.
Pick a Social Hotel
No, it does not have to be a hostel. But nowadays with the sharing economy, there's a rising trend to keep hotels social. This means co-working spaces, lots of lounges, and community building activities that lend themselves to social interaction.
Hotels with common areas are a great way to start, or hotels that build happy hour into their nightly rate. Surf hotels are usually a step up from hostels and bring together not only surfers, but people who are more inclined to step outside of their bedrooms and mingle with other travelers. Stay away from the ultra luxury hotels, as people are more likely to keep to themselves, or are preoccupied business travelers.
Take an Adventure Group Trip
No, this is not for the over 70 crowd. A group trip can be adventurous, exciting, social and full of people from a variety of age groups.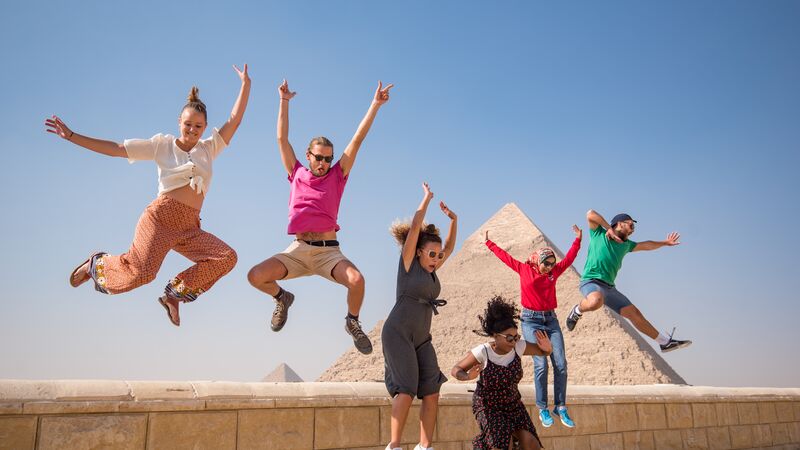 These companies take all the guesswork out of planning the trip, but give you enough autonomy to explore on your own. They also design itineraries specifically for travelers who want to immerse themselves in the destination and get a true local experience.
Companies like G Adventures or Intrepid Travel take travelers everywhere from Europe to Central America to Southeast Asia and beyond. You'll get to choose from high-impact adventure to cultural exploration or Millennial-focused themes. Even if no romantic sparks fly, you're guaranteed to make a few friends that you will stay in touch with for life.