Its another sad day in the Nigerian football sphere as a footballer named Christian Jacobs has been reportedly shot dead by some armed robbers in Aba, Abia State.
The sad incident happened on Wednesday as it was reported that the footballer, nicknamed Nkita ara had an encounter with some hoodlums who requested for his cell phone which finally led to them shooting him to death.
Christian Jacobs' shot dead by hoodlums
Christian Jacobs was a former player at Enyimba FC in Aba. He also played for Heartland FC in Owerri before the sad incident.
It was also gathered that he was a very good friend of former Super Eagles player, Obinna Nwaneri who also played for Enyimba.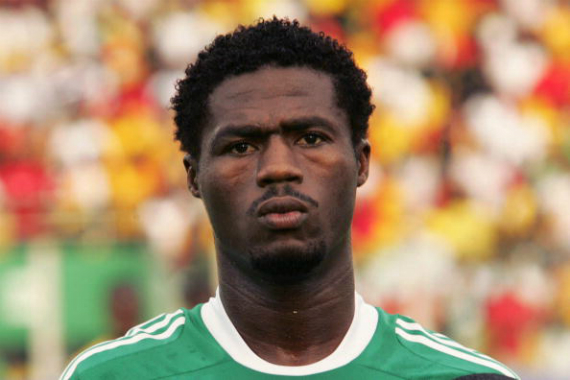 Obinna Nwaneri
Prior to his death, people that know him disclosed that Christian Jacobs always trains every morning at Ogbor Hill Primary School and Wilcox Secondary School in Aba. His hood was at the back of NTA in Ogbor Hill.
Jacob's last post on social media was 5 days ago and it was an inspirational piece, "Nomatter wht ur going through alwys count ur blessings happy Sunday n God bless u as u. Remain grateful. I love u all see u all see u after service."
His other friends on Facebook have started pouring in their condolences.
"Jesus! Met Him Once at All Saints Aba When He Came To Watch Match.. He Walked To Me, We Had a Good Conversation.. He Told Me About Himself and His Career.. I Enjoyed His Company That Day.. I Think He's a Very Good Friend With Obinna Nwaneri.. Chai Nawa oooo.. Let Your Death Provoke The Anger Of Heavens and Of The gods Of Your Land Amen.. Justice Must Prevail.. RIP Nkitaara Like You Told Me 😢😢😢🙆🙆🙆😭😭😭😭😭😭😭😭😭😭😭😭😭😭😭😭😭😭😭😭😭😭😭😭😭😭😭💔💔💔💔💔💔💔💔💔💔💔💔💔💔💔💔💔💔💔💔" wrote Vanessa Ezeh on Facebook.
Check out other reactions below: