Testosterone is a hormone that strengthens muscle tone and bone mass. For this reason, it is against the rules for athletes to inject or swallow testosterone supplements otherwise referred to as doping. Some women have what is known as hyperandrogenism, unusually high, naturally occurring levels of testosterone. Semenya, the 28-year-old South African world champion in the 800 meters race falls in this category.
She has an "intersex" conditions which do not conform to universal definitions of male and female. This gives her an unfair competitive advantage, over other female athletes who don't have more testosterone. In a ruling, the highest court in world sports said the proposed rules from track's governing body, the International Association of Athletics Federations, (IAAF) are discriminatory, but "such discrimination is a necessary, reasonable and proportionate means" of "preserving the integrity of female athletics.
Semenya asserted, "I know that the IAAF's regulations have always targeted me specifically. For a decade the IAAF has tried to slow me down, but this has actually made me stronger. The decision of the CAS will not hold me back. I will once again rise above and continue to inspire young women and athletes in South Africa and around the world."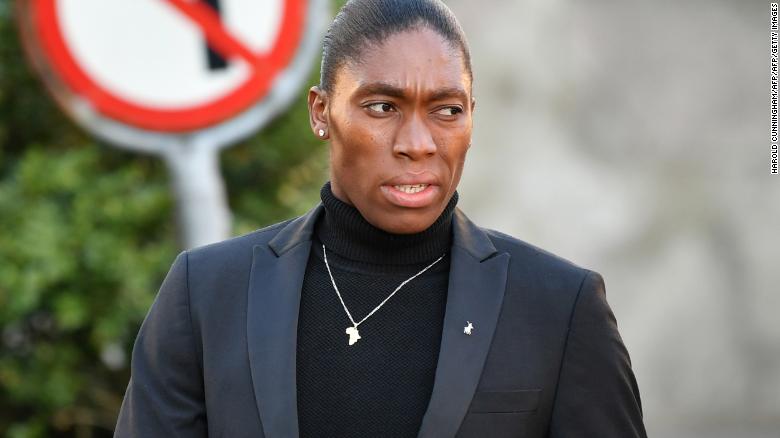 In the same vein, Kirsty Duncan, Canada's sport and science minister, said; "I'm very disappointed in the ruling. I think it shows a total disregard for human dignity. I do not think a sports organization should be deciding who is a woman or what makes a woman. I don't think any sports organization should be telling an athlete to alter their body chemistry. We ask that our athletes do not take drugs. Now an athlete is being told to alter her natural body chemistry."
The two-time Olympic champion in the 800 meters will have to lower her testosterone levels if she wants to defend her world title in September in Doha, Qatar. The South African Sports Confederation and Olympic Committee equally condemned the ruling and Natalie du Toit, head of the organization's athletes commission, said "We maintain that the rules are ill-thought and will be a source of distress for the targeted female athletes. This decision marks a massive turning point as it now redefines what a female athlete in particular is. Knowing Caster and the hard work she has put into her sport, we support all her endeavours, and we are all behind her."
Leave a comment if you have something about Casta Semenya's ordeal.