Juventus star Cristiano Ronaldo is set to take 'appropriate legal action' against Jasmine Lennard for abuse allegations that she leveled on him recently. The star man's lawyers dismissed the proclamation as well. Lennard, a British fashion model, recently came forward with allegations against Ronaldo, claiming that the Portuguese forward threatened her with different forms of physical harm. In a series of tweets, the 33-year-old model stated that the former Real Madrid star had threatened to kidnap her and cause her physical harm back when they were dating. She also showed support to Kathryn Mayorga, who accused football's poster boy of rape last year.
According to German media outlet Der Speigel, Mayorga claimed that the five-time Ballon d'Or winner had raped her in a Las Vegas hotel room on June 2009, when he was in the US for a vacation with his cousin and brother-in-law. According to his lawyers, Ronaldo has denied that he ever dated Lennard and is now set to respond to the claims with legal action.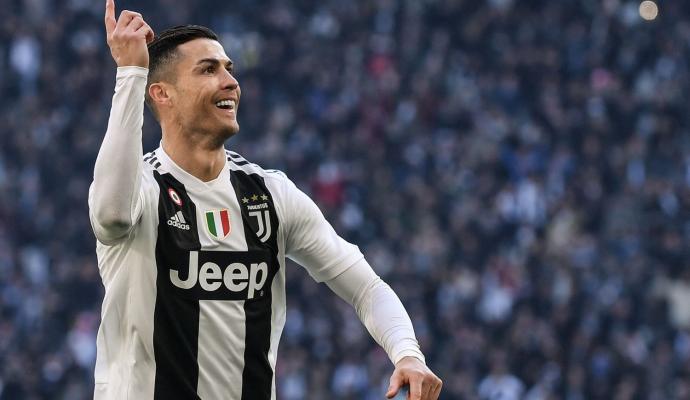 Speaking to Metro UK, Ronaldo's lawyers said: "Mr. Ronaldo has no specific recollection of meeting Ms. Lennard 10 years ago or at any point. He has not had a relationship with her and he has not had any contact with her, whether in the last 18 months as Ms Lennard suggests, or otherwise."
The team also added that the voice notes posted by Lennard on social media were not that of the Portuguese star. "The voice notes posted by Ms Lennard on social media are not of Mr. Ronaldo. Mr. Ronaldo will take appropriate legal action in due course."
So the big question now is 'What's next?'. Ronaldo is already in the midst of an investigation for the supposed rape allegations against him, with his lawyer confirming that police have issued a warrant for his DNA sample. It remains to be seen what course of action will be taken with regards to Lennard's case. Meanwhile, the Old Lady face-off against Bologna on 13 January in the Coppa Italia.