Champions of the 2017/18 Premier League season, and one of the most power-packed sides in world football, Manchester City are repeating exactly what they did the very last season. Although their previous Champion's league campaign was filled with tears of sorrow and heartbreak, their reason to stand tall all over again is just valid. With a more complete and star-studded starting XI, City's chances of going through the semi-finals and then eventually winning the prize is ultimately high, With record-breaking signings, record-setting tantrums and completely applying a new style of play, Guardiola's intention of winning the title comes with not much of a surprise.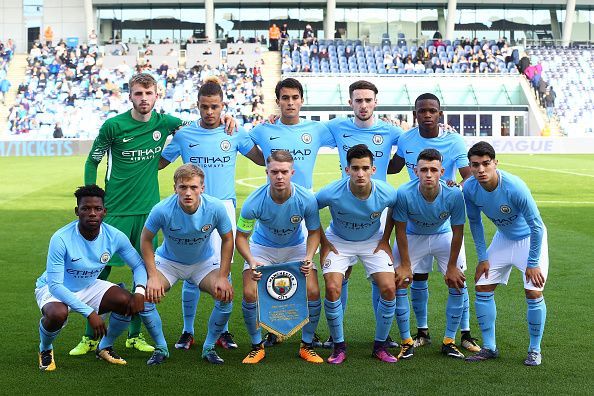 Options all over the bench, the 'Cityzens' are now looking forward to winning a treble. With their current performance in the league, they are sure to rise above all the odds and win their very first European honour all over again, however difficult it may be, Guardiola surely knows how to win another gold for his team, after all. he is the chosen one!
1 A star-studded attacking lineup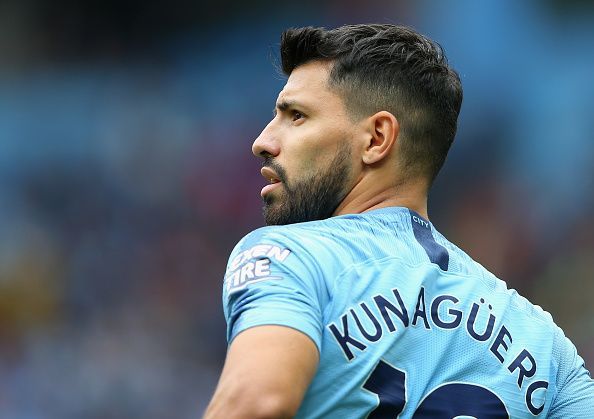 Not only is Sergio Aguero one of the most accomplished strikers of the modern era, but he is also considered as being one of the best in the world. With this season answering all his calls, Aguero has truly resurrected not only as a goalscorer but also as a top quality football player who has had a very successful tenure in all the seasons he played with his team.
This season in specific has been a monumental offering from the Argentine. With a hat-trick against a trailing Huddersfield side, we already experienced the kind of world-class potential the Man City number 10 has to offer. Though Aguero is a top class goal scorer for his team, he is joined by one of the most celebrated young talents in the world; Gabriel Jesus is yet another candidate who is just a maestro in terms of scoring goals, playmaking and being the second striker after Aguero in Guardiola's new theory of playing two centre-forwards at the very same time.
2 The midfield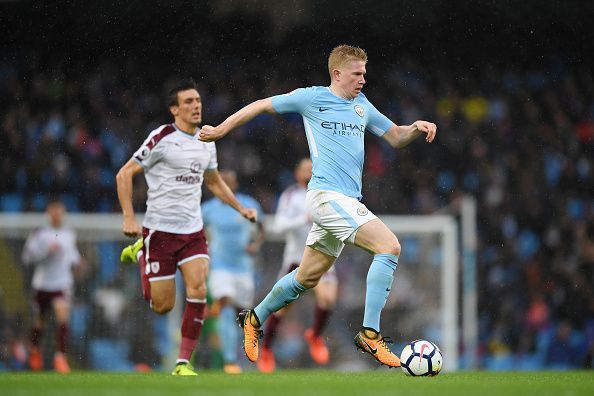 For a team that is managed by Pep, midfield is where it starts and where it ends. The midfield is by far the most important aspect of the kind of possession-based football that this Spaniard has to offer. With the likes of Kevin De Bruyne and David Silva, who are considered as being two of the most important midfielders in the Premier League, Manchester City can be the champions without any efforts.
3 Josep 'Pep' Guardiola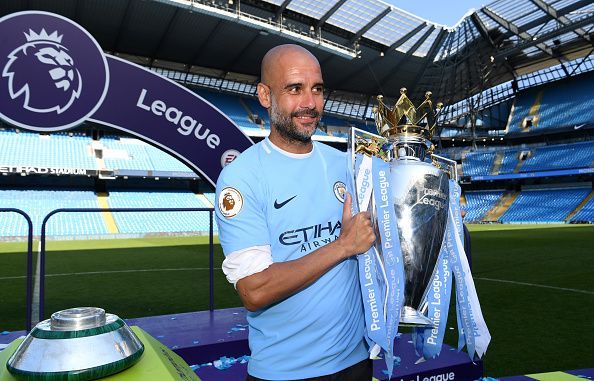 With his not so successful Champions League campaign the last season, Guardiola's hopes of revival are the real talks of the paper. A veteran in terms of winning the tournament not just once, but on two different occasions, Pep's understanding of how the League functions is a key for the City squad.