A book by a christian Evangelist, Fumilayo Adebayo ,The Game Of Anti-Christ-Exposing the secret behind football, has become a subject of social media frenzy after one user disclosed he was handed the book as gift from a neighbour.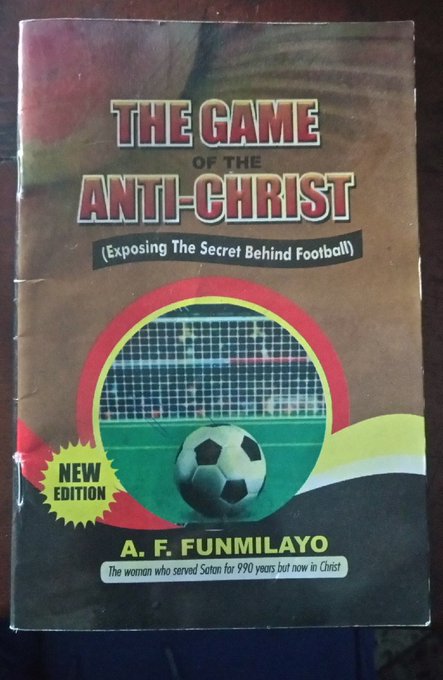 The author who refers to herself as "The woman who serves Satan for 990 years but now in Christ" claims to have exposed the secret behind the game of football.
According to her book, the game is controlled by the biblical Satan and both players and fans of the game were on their way to hell fire.
You can read the book online here 
Alex Oluwatobi who is known as
@alexlobaloba on the social networking platform brought the attention of his followers to the book in this fashion;
My new neighbor seems not to like me, but I greet them anyways.

In bid to be a little friendly, I asked their 2 sons yesterday the football club they supports. They smiled, shook their heads & pelted upstairs.

Got home this evening, Dad & Mum knocked & gave me this 👇 book. pic.twitter.com/nPTPjn68LY

— Alex Oluwatobi (@alexlobaloba) September 23, 2019
He went further to share excerpts from the book and that attracted a lot of reactions.
See how people reacted below;
What's your take on this book? Drop your comments below.