President Muhammadu Buhari has today received a special envoy sent to Nigeria by the President of South Africa, Cyril Ramaphosa.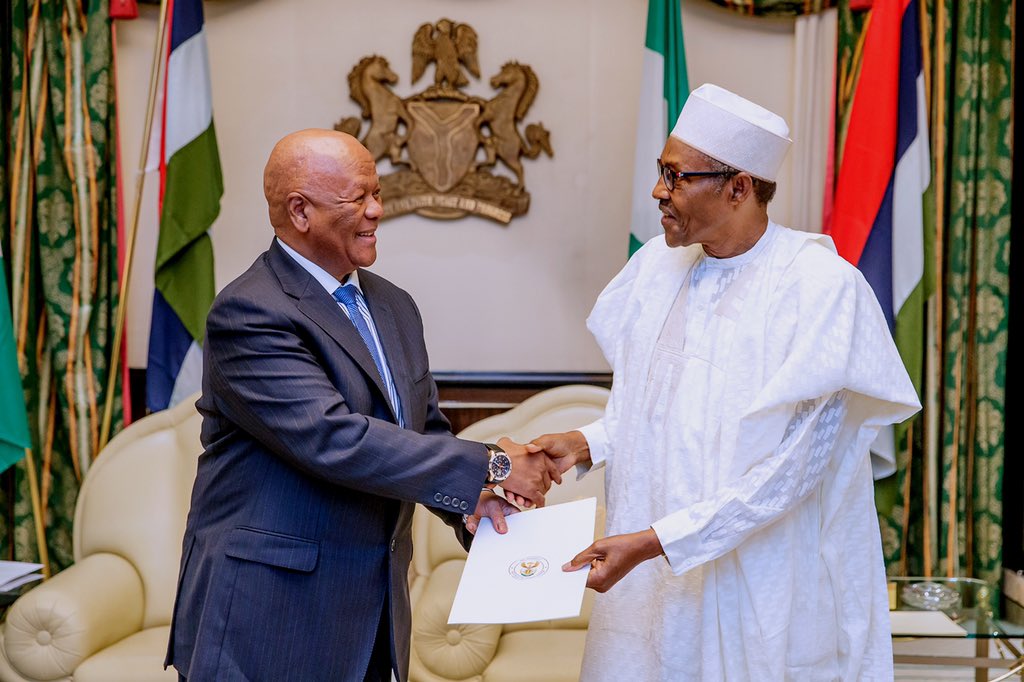 Mr. Jett Radebe  met with Buhari Monday Afternoon at the Presidential Villa, Abuja over the renewed xenophobic attacks on Nigerians and other foreign nationals in South Africa.
See more photos below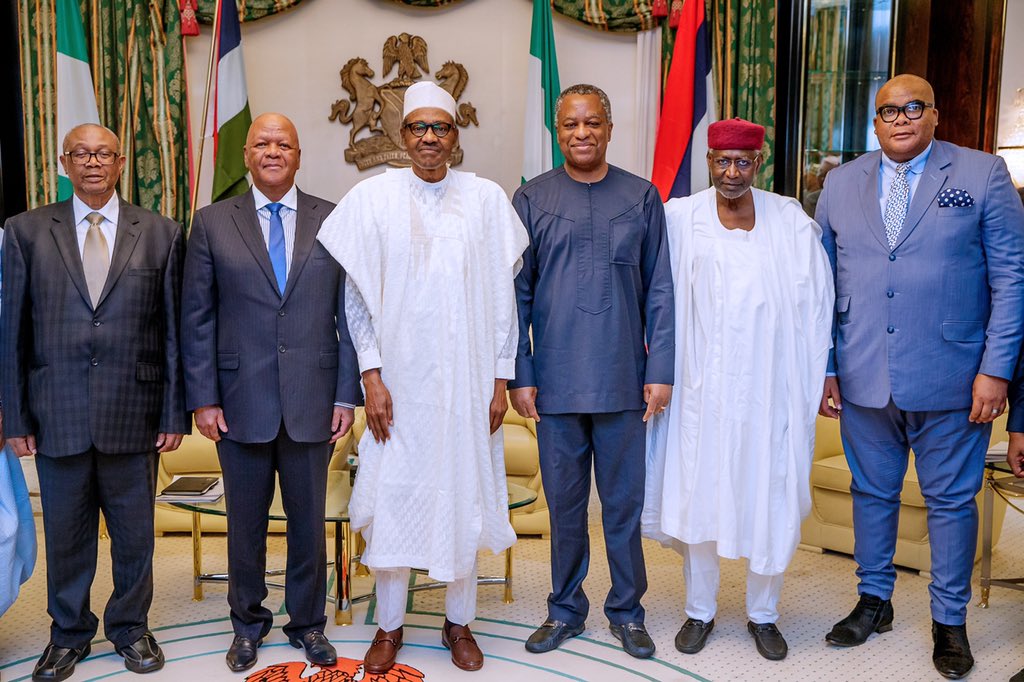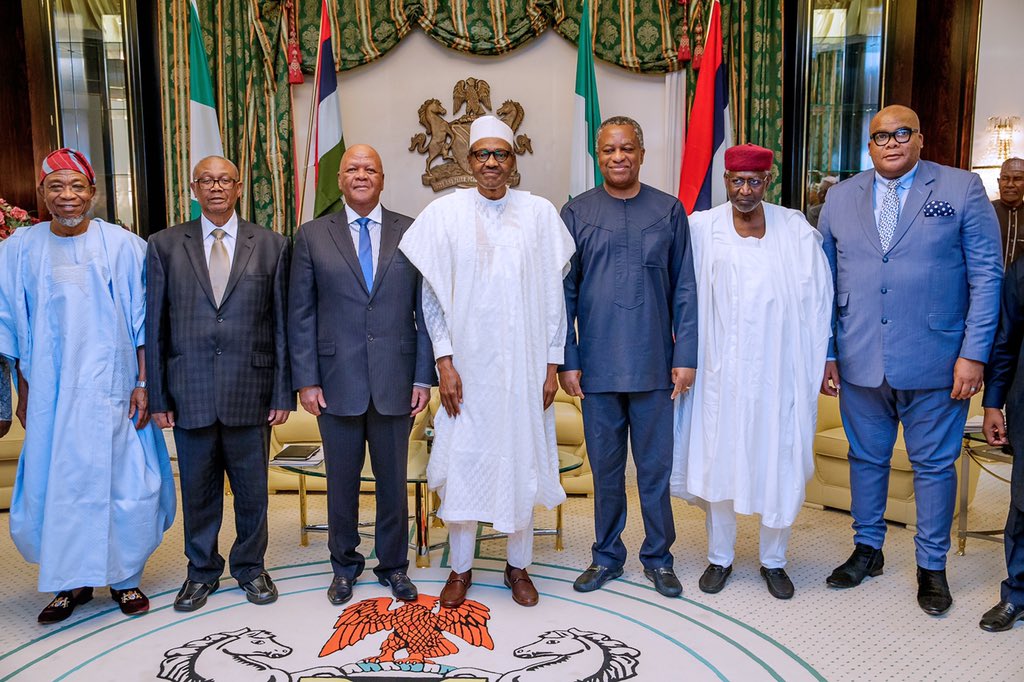 Jeff Radebe, during the meeting conveyed President Cyrial Ramaphosa's "sincere apologies" about the incident that has recently transpired in South Africa.
"The incident does not represent what we stand for," he said, adding that South African police would "leave no stone unturned, that those involved must be brought to book." – He said.
Recall that at  least 12 people were killed in the violence that left hundreds of shops destroyed in Johannesburg and surrounding areas.
About 200 Nigerians have were evacuated back to the country last week and hundreds more are expected to be back on Tuesday.