Leader of the proscribed Indigenous people of Biafra, Nnamdi Kanu has declared his struggle was no longer about his group alone, but also the "long-suffering masses of Nigeria."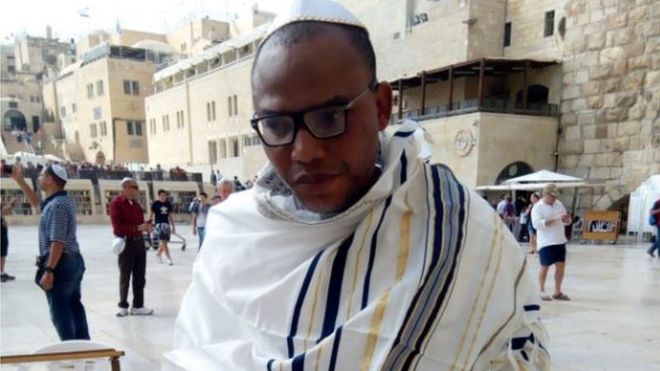 He said this while reacting to the recent assault on ex Deputy Senate President Ike Ekweremadu by members of his group in Germany.
Senator Ekweremadu was on Saturday attacked by IPOB members while attending the even of a new yam festival organized by the Igbo community in Germany.
Reacting, Mazi Kanu said disclosed German authorities did not categorize the attack as a criminal offence, and then went further to declare the struggle had gone beyond his group, and now about the Nigerian masses.
"The popular revolt against Ekweremadu has been ruled non-criminal by German govt, yet Fulani apologists (both APC & PDP) are still blinded to the gathering storm that will soon envelop them. It's no longer about #IPOB alone; it's about the long-suffering masses of Nigeria." He tweeted.
The assault on Ekweremadu continues to generate reactions from different quarters, both home and abroad, with notable leaders condemning the incident.
What's your take on this story? Drop your comments below.