Reactions have continued to trail reports that the Enugu state chapter of the Miyetti Allah Cattle Breeders' Association of Nigeria, MACBAN, in conjunction with Northern Leaders  and Livestock and Perishable Goods Market, have reached an agreement to temporarily shut down the Livestock markets in the state.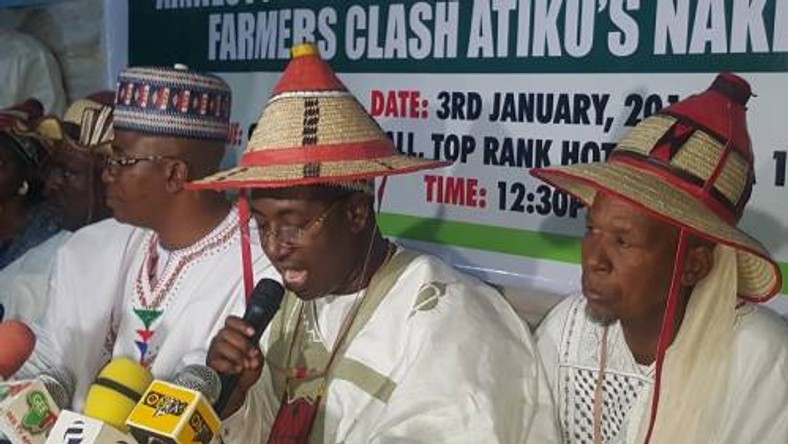 The closure which takes effect on Wednesday and Thursday next week, was decided in a meeting between the trio in the state capital, Enugu on Saturday.
This announcement follows recent spate of security challenges in the state.
Reacting, while some Nigerian express delight over the development, other simply consider it unfortunate.
See reactions below;
That's gonna be an excellent idea, at least lives can be saved.

— Israel A. Ebije (@ebijeisrael) August 10, 2019
Good news…

— evukowhiroroomaghomi (@omah34) August 10, 2019
Great news they should also park out fools

— Kingsley Chukwuemeka (@love4christ2014) August 10, 2019
I realised that most that commented on this news did not bother to read the details of the story and would have been circumspect if they did.

— RIP Prof Pius Adesanmi (@arowolek) August 10, 2019
Easterners can rear cattle🐮 so get the 🖕 out of our state….

— rockrubberusecondom (@rockrubber) August 10, 2019
This would bring peace and harmony in Enugu.
They took the right step for closing livestock market for just two days to sensitize and screen members. Its a step in the right direction.

— Ukwubile Ileje Inelo (@ukwubileilejein) August 10, 2019
Good news! Please move into Sambisa forest free of charge for Ruga . Enugu people don't be slaves to nama ,you have oporoko.

— JOSEPH DENNIS (@JOSEPHD01119660) August 10, 2019
Let the closure be for ever so that the hungry Igbo's will start eating there flesh.

— Nuhu Sani (@NuhuSan00922838) August 10, 2019
To thine tents O Israel! It's time we roll back to bush meats and poultry produce.

— Jedidiah (@toomuchjay) August 10, 2019
We shall see who blinks first. Hope they don't change this decision. Enugu people don't need their viral-infested livestock.

— Mike Hills (@MikeHil37237336) August 10, 2019
What's your take? Drop comments below