THE GUARDIAN reports that, Balarabe Musa, a former Governor of Kaduna State, has charged Nigerians to stage a protest against the alleged poor handling of the affairs of the country by the President, Muhammadu Buhari.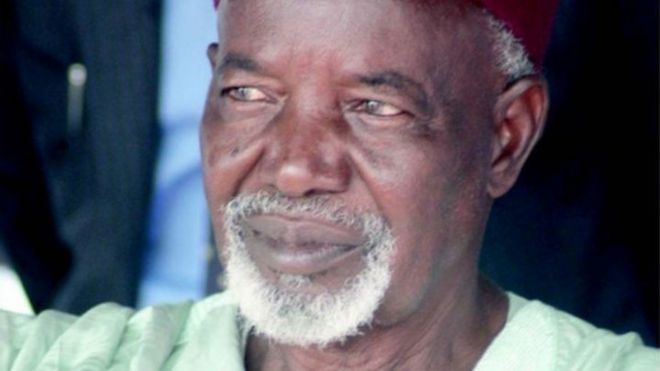 Balarabe Musa is calling for the protest so that the looming doom in the country can be avoided.
Musa said this as a response to the letter released by former President, Olusegun Obasanjo, who stated that the country is at a tipping point and that war can be averted only if urgent steps were taken by the Federal Government to put a check to the raging tide of insecurity in the country.
Musa who is as well the Chairman of the Conference of Nigerian Political Parties (CNPP) stated that, it was high time that Nigerians come out to stage a protest against the spate of insecurity and alarming level of poverty in the country.
"We should not be afraid to tell the government the truth. It has never been so bad in the country. This government of Buhari is the worst in the history of Nigeria. And every patriotic Nigerian should come out and talk to Buhari and save the country from war," he said.
The elder statesman further said that if the President was unable to handle the poverty, security challenges, unemployment and gloomy crisis, which is affecting the country, "it shows that he has failed".
The former Kaduna State Governor however, knocked Obasanjo, as he said that the former President was not fit to be saying this as during his time as President, he performed below expectations, adding that even his kinsmen, the Yoruba, refused to support him for this reason.
"All that he said in the letter is the truth. Buhari's present government is the worst in the country. He is not uniting the country. What is happening today in Nigeria is not helpful to peaceful coexistence.
"The insecurity in the country, poverty, unemployment, and threat to the unity of the nation are unprecedented and Nigerians should rise up to protest against these.
"There is nothing to fear about it. Let us save the nation," Musa added.
Let us know what your thoughts are on this story in the comment section below.