Nigerians are reacting to a campaign billboard of President Muhammadu Buhari with the inscription "I'm a criminal"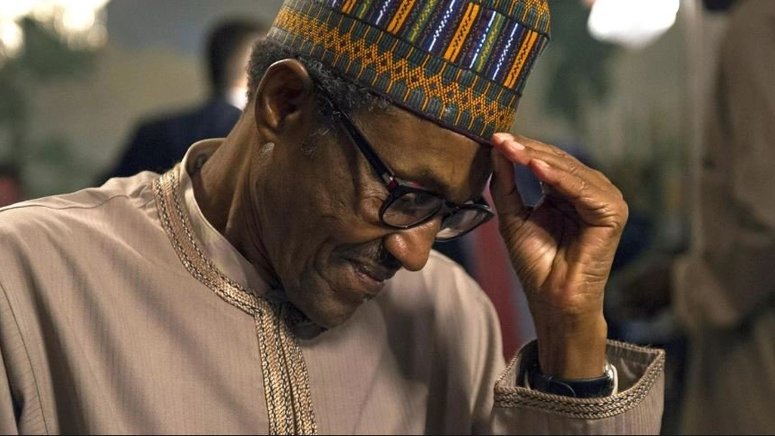 The image shared by Deji Adeyanju on twitter showed that people who are no fans of the president may have tampered with the billboard which was originally inscribed with Buhari's 4+4 campaign mantra.
"See what I just saw at Eagle Square in Abuja"
See what I just saw at Eagle Square in Abuja. pic.twitter.com/GnHUVik6U6

— Comrade Deji Adeyanju (@adeyanjudeji) June 22, 2019
The 4+ 4 mantra principally drives home the point that Buhari deserves a mandate renewal with the expiration of his first mandate in February 2019. He came to power in 2015 beating the then incumbent Goodluck Jonathan.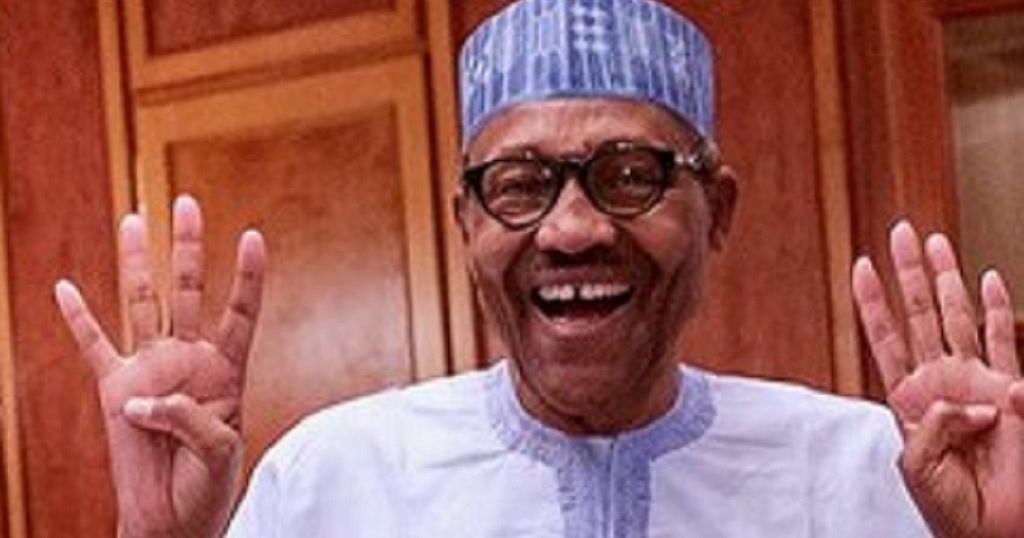 Then after elections are over, those who still feel disgruntled about Buhari's reelection may have taken it a little to farther by adding unwanted message to the 4+4.
Check out the reactions of Nigerians on social media.
What do u call someone who stole people's mandate? Criminal has no other name. He's a criminal. Gbam!

— Marko April®🇳🇬 (@debbieforsure) June 22, 2019
We're getting there small small.
Very soon Nigerians will conquer fear and do the needful.

— old covenant (@oldcovenant) June 22, 2019
The same past you gladly participated in and celebrate. But now that the table has turned we should now assume that the past never happened.
It's not possible.

Nigerians must have sense by force.

— Tweet god (@Davs_ceo) June 22, 2019
The same past you gladly participated in and celebrate. But now that the table has turned we should now assume that the past never happened.
It's not possible.

Nigerians must have sense by force.

— Tweet god (@Davs_ceo) June 22, 2019
May the power that put sense in to peoples brain come upon all Nigerians

— ibrahimH (@habszy) June 22, 2019
Another one by the Shiites but some unreasonable fathers will confer all sort of insults.

— Musa Yusuf Ubandoma (@MusaYUbandoma) June 22, 2019
Photoshop Vs Corel draw! 😂😂😂😂

— Demi Khay🔥🔥🇳🇬 (@Lboogie_K) June 22, 2019
You have gradually started another phase of journey to the prison but some of the gullible, who are deceived by your fake claim to activism, will be applauding you until you get your hands burnt out again. Continue if the definition of your activism is slander.

— SEGUN OLUYEMO (@baba_sege) June 22, 2019
You've seen right, he's nothing but a criminal!

— OnlyGod (@Sojtemmy) June 22, 2019
You've seen right, he's nothing but a criminal!

— OnlyGod (@Sojtemmy) June 22, 2019
His arms are high up though

— Lebanna Guziwn (@uniquerealist) June 22, 2019
I don't know whereabouts of $1b security fund, says NSA | The Guardian Nigeria News – Nigeria and…

With this 👆👆buhari is a thief

Buhari is the corruption!!!

Dasuki /GEJ are their nightmare…

— Grace John❤ (@GraceJo30910269) June 22, 2019
Nigerians must have sense by force

— #adeyemijohnphotography (@adremzxy) June 22, 2019
Is it not the truth?

— uneku Egwuda (@UnekuE) June 22, 2019
Was done by Zakzaky protesters

— Sharman TeeTolu (@helkae) June 22, 2019
This is irresponsible.

— Bambam (@Prideoflife2018) June 22, 2019
Nigerians are getting a bit PISSEd. We must have sense by force.🤣🤣🤣🤣

— beugoddess (@beugoddess92) June 22, 2019
Please share your own thoughts on this, drop comments below