Nigerians have once again expressed their fears over the size of the compensation paid to Nigerian parliamentarians. Although, the Nigerian media has long reported that Nigerian parliamentarians are the most highly paid in the world.
According to cfr.org, comparison with compensation paid to U.S. senators and representatives might be instructive. U.S. senators or representatives earns a salary of $174,000 per year.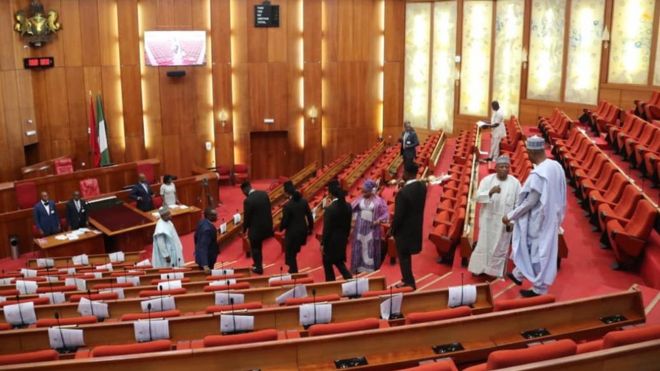 They also receive health insurance, life insurance, and are enrolled in social security. For these senators must pay premiums out of their salary.
REACTIONS FROM SOCIAL MEDIA
There will be more protest against the incoming 9th National Assembly. All the Saraki boys will suddenly become good governance activists.

— BringBackOurGirls (@amenahuruemu) May 15, 2019
Dear Nigerians, here we go again!

9th National Assembly!

469 members to receive N4.68bn welcome package 2help the lawmakers sort out accommodation n furniture issues.

Yes, $12.9m bonanza for winning the elections.

It's ok!🤷🏾‍♂️@PeperHade @CACCOT1 @MaryanneAnyann1 @dhayciarh pic.twitter.com/UcmPO0J3UY

— Leading Nigeria's Conversation (@LNCtoday) May 15, 2019
O deep🙄
1. N30k minimum wage: FG sets date for inauguration of implementation committee.
2.9th National Assembly: 469 members to receive N4.68bn welcome package.

— igbalajobi olumuyiwa (@olumuyiwaayo) May 15, 2019
"9th National Assembly" "469 legislators to receive N4.68 billion as welcome package." – News

Thats in a country where only very few States can pay N30,000 minimum wage!

— 'Deremi (@iamremraj) May 15, 2019
N4.68b welcome package for 469 members of 9th National Assembly.

Bingo: Are these humans okay?😁😆😁😆 pic.twitter.com/sYPpE4E2h8

— JaNE😘 (@joeejio4) May 15, 2019
we need to adopt a more aggressive method to dissolve all these robpresentatives in the form of Senators and HOR members"9th national assembly" .Nigeria Emancipate yourself from this slavery.

— Shinigami (@sureboydavis) May 15, 2019
In this light, A former governor of Kaduna State, Alhaji Balarabe Musa, has called on Nigerians to wage war against members of the 9th National Assembly and demand that they cut their salaries and allowances.
He said there was no way the country could sustain the type of money being received by the lawmakers.
Musa said that the situation had gone beyond appeal, saying begging the lawmakers to reason that the economic reality could not sustain such huge pay would not yield any positive result.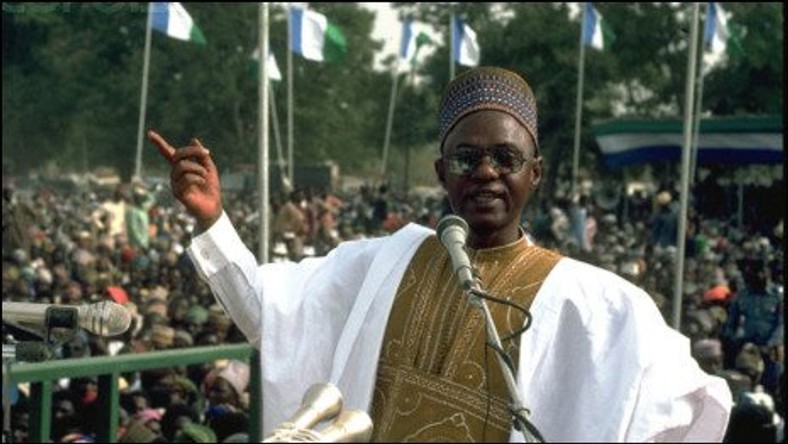 He recalled that an attempt by the late former President Shehu Shagari to then-members of the National Assembly on the same issue nearly cost him his office as he was threatened with impeachment.
Musa said, "Now, the situation is even worse. Therefore, I will not ask Nigerians to beg or appeal to the lawmakers. They should organise themselves and confront the lawmakers.
"They should fight them. If they do not, just a few of these men will cart away what belongs to the majority of the people. Many states are finding it difficult to pay salaries. They are almost becoming insolvent. Yet, a few lawmakers are feeding fat on the people and the country. This must stop if we must progress."
Musa also called on the RMAFC to "get into work and do the needful" by drastically reducing the lawmakers' pay.
Lawmakers' jumbo pay aids financial profligacy – SERAP
Also, a non-governmental organisation, Socio-Economic Rights and Accountability Project, decried lawmakers' huge pay, saying it was one of the reasons the nation's growth had remain stunted.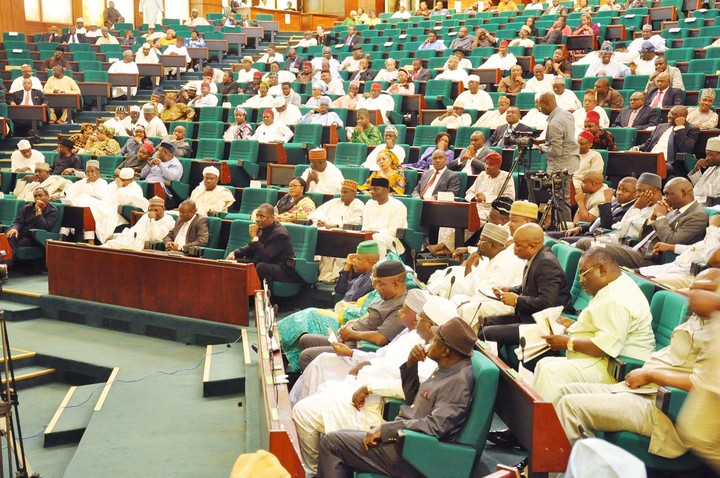 According to The Punch,  SERAP's Deputy Director, Kolawole Oludare, said, "The proposed payment to the incoming legislators is another example of financial profligacy that has stunted our growth as a nation. These funds are better committed to crucial sectors such as education, health care and security."