Earlier today, President Muhammadu Buhari nominated Godwin Emefiele for a second term as the governor of the Central Bank of Nigeria (CBN) – the first time a CBN Governor will serve two terms since Nigeria's return to democracy in 1999
.
Sahara Reporters reported that the letter for the tenure elongation of the 57-year-old former Zenith Bank Group Managing Director
was sent
to the Senate on Wednesday
.
Here are some reactions to his nomination:
Unpredictable president more of this unexpected is definitely going to happen in this next level

— Iko Daniel (@IkoDaniel5) May 9, 2019
May God grant him more wisdom @cenbank

— Oamen Blessing Egbele (@EgbeleOamen) May 9, 2019
Let us work on how to build a better tomorrow. Recharge, rejuvenate, rekindle, renew, revitalize, revive, reactivate & enforce another system of government. If not now, then when? #Nigeria

— Prince Idris Adesanya (@PrinceIdrisAdes) May 9, 2019
Nigeria was founded on the ideas of Unity, of Peace, of liberty, of the pursuit of happiness. But these core beliefs are under threat. Each and every day. We are under threat by the evils that would rather suffer we people than pass comprehensive Restructuring bill.#SirJay

— Prince Idris Adesanya (@PrinceIdrisAdes) May 9, 2019
If he bring someone from the North, the noise will be monumental, to say this man isn't doing bad and can work together with him, another rants. Don't forget this guy is GEJ's appointee After he sacked Sanusi. Let's just move forward. #StateOfTheNation

— Adewale Tbabtz (@bello_Tbabtz) May 9, 2019
Dats how @MBuhari will return all his ministers because he is just not interested in looking for new ideas. Our president sticks with what he has anytime.

— ugo akukwu (@ugoakukwu) May 9, 2019
If he removed him and put northern dere, you will be shouting nepotism, what do you guys really want.

— BMat (@lentin2) May 9, 2019
Cabal nominate Emefiele 4 second term

— GREAT SON OF OHAFIA (@AtikulatedObed1) May 9, 2019
I wish to join these people in this looting spree. If I get $1 billion from them, I am fine.

— Festus, Emeka (@Betahubby) May 9, 2019
Democracy must be in danger.

— BMat (@lentin2) May 9, 2019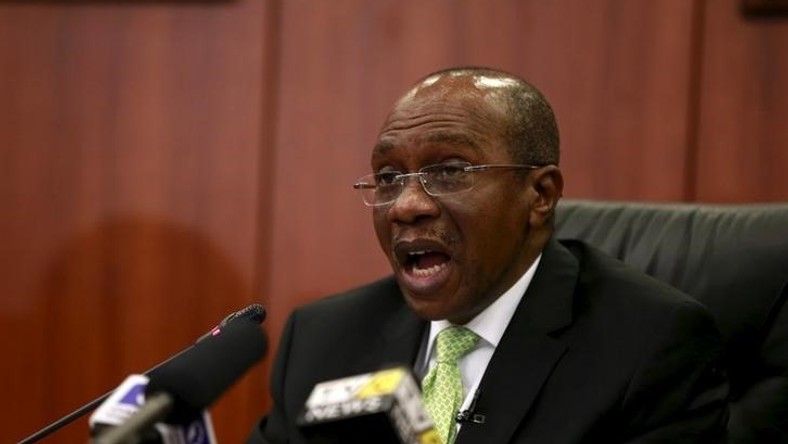 I hope he comes up with new policies to help our economy

— pat. paul (@blessedpat2018) May 9, 2019
We need an injection of new ideas, wrong move for me

— t_yizzy (@OlaosunBabatund) May 9, 2019
Interesting. Hoping not all appointees will be returned. Some are spent

— Benedicta Okwesa (@BOkwesa) May 9, 2019
@OfficialPDPNig these is a threat to Democratic principles of Nigeria..How dare @MBuhari carry out such a coup against The @cenbank of Nigeria by reappointing @godwinemefiel …@adeyanjudeji are you seeing these?😂😂😂😂😂😂

— Jāy💯………… (@jayhima04) May 9, 2019
There were eagerly waiting to use terms such as ethnic bigot and nepotism but haven't been given the chance.

— G.O.A.T (@GOAT55468271) May 9, 2019
BREAKING: The President of the Senate, Dr. Abubakar Bukola Saraki, has just read a letter from President Muhammadu Buhari, reappointing the Governor of the Central Bank of Nigeria (CBN), Godwin Emefiele, for a second term.

— The Senate President (@SPNigeria) May 9, 2019
Godwin Emefiele is returning for a second term!!! 🕺🕺🕺.
I'm beyond thrilled.
So well deserved. And thank you, @MBuhari for making the right choice!

— Dr. Lotenna (@DrLotenna) May 9, 2019
Godwin is a LOYAL SERVANT and has done the bidings of Mr President. He pumped more money into Agriculture so that we can have MORE RICE in Kano.
Above all, Mr Godwin Emefiele has lost WEIGHT. This shows that he is hard-working so he deserves his 2ndterm. mtchww 🤔 @MrFixNigeria

— Samuel Ernest (@psalmsong1) May 9, 2019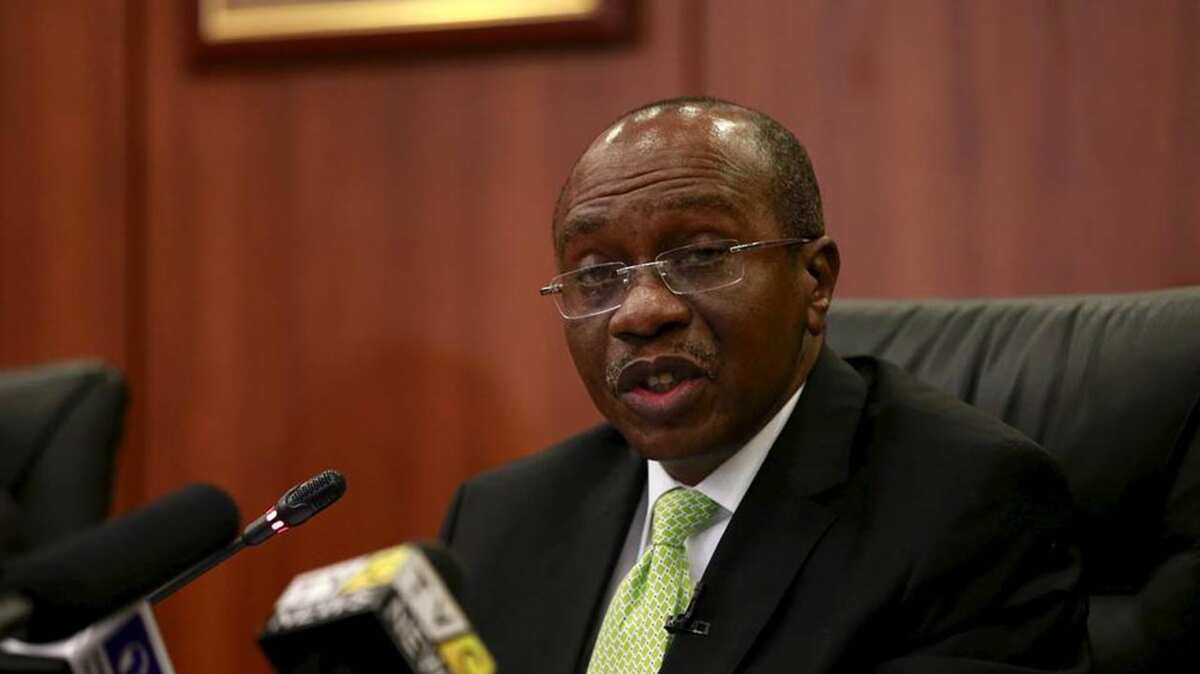 Buhari again puts the driving of Nigeria economy into the hands of a southerner, writes Senate for approval as he re-appoints Godwin Emefiele to continue as CBN Governor.

— Jamaiyi Lolo Ibieneye (@jamaiyiibieneye) May 9, 2019
PMB escapes Nigerians Wrath this time, as he President Muhammadu Buhari has nominated the Governor of the Central Bank Of Nigeria (CBN), Godwin Emefiele, for a second term in office. #Hold-Not-Your-Thought

— Ebiziano! (@easibong) May 9, 2019
Barely 24 hours after Sanusi was "humiliated" by an APC governor, his successor, Godwin Emefiele was nominated for a 2nd term by an APC president, Buhari. Considering that Sanusi was technically sacked as CBN governor, this must be a hard time for SLS.#Nigeria #IronPolls pic.twitter.com/iLTzKtSDlc

— Iron Polls 非洲民意调查 (@ironpollsafrica) May 9, 2019
Godwin Emefiele was reappointed because he serves me and my father. It pays to serve God

— Jesus Christ (@Jesu_christyy) May 9, 2019
I remember when Godwin Emefiele's tenor was almost up, some people started spreading rumors that he was being fired because he was from the east to be replaced by a northerner. Now he has been returned, same people are saying he is the executive's yes man. Which way my people?

— Jerry (@JerryEugene) May 9, 2019
What are your thoughts? Let us know in the comments.