The All Progressives Congress (APC) has been embroiled in crisis since the current National Chairman, Adams Oshiomhole, took over the leadership of its National Working Committee (NWC).
Oshiomhole has been accused of many thing since he took up the position in 2018, one of which is promoting unilateral decisions.
It would be recalled that John Odigie Oyegun was Oshiomhole's predecessor and during the tale end of his tenure was accused of promoting unilateral decision within the party ranks which was one of the issues that led to the call for his resignation but he completed his tenure before the former Edo governor was elected as APC's National Chairman.
Oshiomhole came into the position in 2018 before the party primaries for the 2019 general election was held across the country which was a vote of confidence in his leadership but to the surprise of everyone almost all the party primaries held in all the states were marred by irregularities that led to decamping and many APC bigwigs resorting to anti-party activities.
APC may have come out victorious in the 2019 general election but it is still deep in leadership crisis considering that there are already cries of dissatisfaction on the party's choice of Senator Ahmed Lawan from North-East geo-political zone for the position of Senate President.
A decision that has been met with negative comments by other aspirants of the party for the position and has been referenced as a unilateral decision taken solely by Oshiomhole.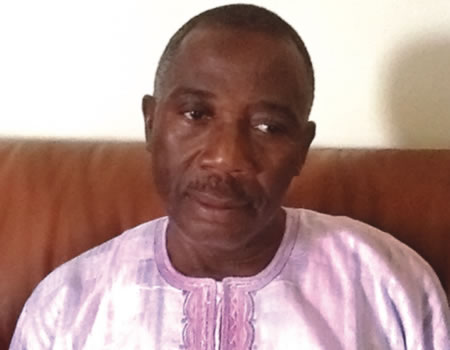 In a spate of criticism for the action, the Senator-elect to represent Osun East Senatorial District in the 9th Senate, Mr Francis Fadahunsi, has disclosed that the directive Oshiomhole, to senators-elect from the party regarding the election of principal officers for the 9th Assembly was like a head teacher giving instructions to his pupils.
Fadahunsi, who made this known yesterday in a press statement signed by his media assistant, Sam Segun-Progress, also cautioned that with the way the party was going about the issue, it could present Senator Ahmed Lawan as a stooge of the executive.
The statement partly read, "What is the business of the executive with the election of principal officers of the National Assembly? The way the party is going about it is exposing Senator Lawan. The action of the National Chairman of APC, Adams Oshiomhole, is like that of a headmaster giving instructions to his pupils.
The APC ought to be discreet with its lobbying, not grandstanding about imposing an anointed candidate on senators. This is because the party is exposing Senator Lawan to the danger of being viewed and labelled as a stooge of the executive."
Image Credit: Twitter, TimeNews Nigeria, Tribune Online, Google Image Search
Feel free to leave your comment on the story