The 2019 general election has helped to reshuffle many elected officials within the Nigeria political system, from the National Assembly, state governors and state house of assembly members as well as revamp the spirit of servitude in the presidency through his President's re-election into office.
However, one of the major reshuffle that shook the political system is that of the National Assembly which swapped house leadership and majority from the Peoples Democratic Party (PDP) to the All Progressives Congress (APC).
Also, plans have been set in motion to replace the National Assembly leadership by the time the new members will be formally inaugurated into the 9th Assembly in a few months.
In a new development, the Independent National Electoral Commission (INEC) issued certificate of return to newly elected and re-elected members of the National Assembly yesterday.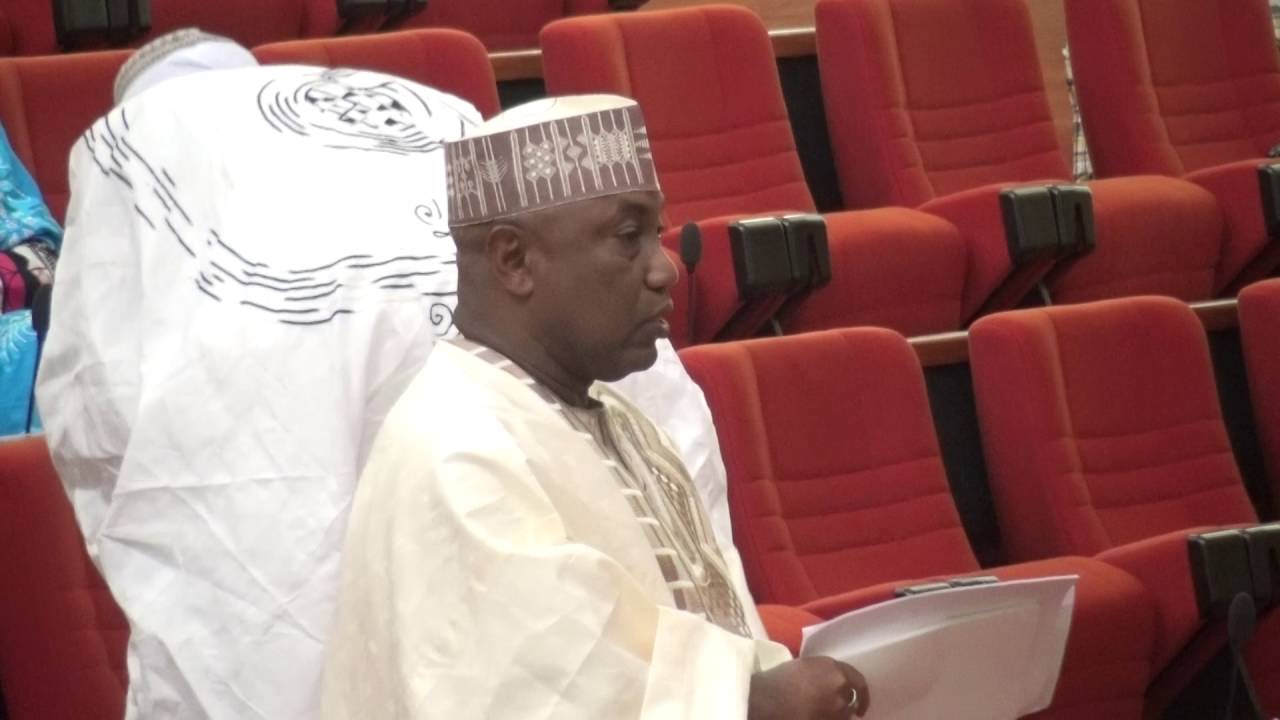 During the presentation of the certificates to these lawmakers, the senator representing Kano South District at the Nigerian Senate, Kabiru Ibrahim Gaya has declared his intention to run for Deputy Senate President in the 9th Assembly.
Gaya declared his intention after collecting his certificate of return as Senator-elect from Kano South into the 9th Senate at the International Conference Centre (ICC), while addressing newsmen, he disclosed that his aspiration was driven by mass appeal and a burning desire to serve in the leadership of the next Senate having returned for the fourth time.
He said: "I thank the Almighty Allah who granted me the grace of being elected into the Senate for the fourth time. As regards the leadership composition of the 9th Senate, the majority of my colleagues are mounting pressure on me to run for the position of Deputy Senate President, which I want to use this opportunity to announce that I'm running for the position being one the most ranking senators in the 9th Senate."
He, however, added that his ambition for the position will be determined by the presidency and the party, just as he stated that had Senator Bukola Saraki remained in APC and won, he would have still retained his position as the Senate President.
The political permutation for the leadership in the Senate has not been revealed yet by the APC but speculations have continued to mount on which geo-political zones will be best suited to take up the top job at the Nigerian Senate.
The South-South zone has asked to be given the top job in the red chambers and fingered returning Senator Ovie Omo-Agege for the post.
Also, the North-West has showed its own intention to take up the post and put up Senator Ahmad Ibrahim Lawan representing Yobe North Senatorial district having just secured his fourth term in the Nigerian Senate.
Image Credit:
Feel free to leave your comment on the story