Many leaders in the South West region of Nigeria have been making overt moves to ensure they produce the running mate for Atiku Abubakar, presidential flagbearer of the Peoples Democratic Party (PDP) in the 2019 general elections
.
The leaders of different Yoruba groups and the intelligentsia in the South-West region have had continuous meetings and consultations following the emergence of former Vice President Atiku Abubakar as the presidential candidate of the PDP at the party's National Convention in Port Harcourt, Rivers State
.
A top chieftain of a Pan Yoruba group spoke to newsmen on Thursday on the condition of anonymity said that meetings are currently
being held
at various cities in the Southwest including Ado Ekiti, Akure, Ibadan, Oshogbo, Abeokuta, Ikenne and Lagos, as well as Abuja, in a bid to identify a consensus name to submit to the PDP presidential candidate for consideration and eventual adoption
.
When contacted, another chieftain who also did not want to reveal his identity and details of the meetings
however
confirmed that meetings and consultations are taking place but he was also quick to add that Yoruba leaders and people are looking for two things from all candidates which are programmes and representation
.
According to him, "It is too early to talk about endorsement of any particular political party."
He
however
hinted that the southwest will go with any party or candidate who will use the next four years to
seriously
and
sincerely
work to achieve reforms of the structure of the country towards devolution and decentralisation of power, economic reforms with job creation as a principal aim and commitment to education of Nigerian children, plus assurance to fight insecurity and reform the security architecture of the country
.
He also added that the South West is keen on being well represented in the next government and
is indeed
moving towards finding a consensus candidate as running mate
.
When asked if the southwest is turning their back on the present administration which has Professor Yemi Osinbajo, who is from the zone, as current Vice President, the chieftain said
.
"We are happy with Prof Yemi Osinbajo as running mate with Buhari but what we need from them is a clear commitment to these reforms
.
From those challenging the Buhari administration, we
shall
be asking for the same reforms and also a commitment to having a Yoruba vice president," he said
.
Inside sources at the ongoing meetings have
however
hinted on some key names of technocrats so far
being considered
to be Atiku's running mate
.
Some of the people considered are:
The former state governor, Otunba Gbenga Daniel, is one of the major names being touted for the job. As governor, Daniel, 62, is remembered for implementing programmes centred on Public-Private Partnership which attracted several businesses to the State during his tenure.
As the director-general of the Atiku Campaign Organisation, Daniel played a key role in selling the former vice president to delegates of the party prior to his emergence as PDP presidential candidate.
Atiku had said: "I am in no doubt OGD (Otunba Gbenga Daniel) is a very positive and welcome addition to our campaign and I look forward to working with him as he leads our campaign to victory in February 2019."
Akinwunmi Adeshina: 
President of the African Development Bank (AfDB) and former Minister of Agriculture, Akinwumi Adesina's name is also being penned down as Atiku's running mate ahead of 2019.
Adesina introduced more transparency into the fertiliser supply chain. He was named as Forbes African Man of the Year for his reform of Nigerian agriculture.
As AfDB president, Adesina launched a strategy based on energy, agriculture, industrialization, regional integration and bettering Africans' lives.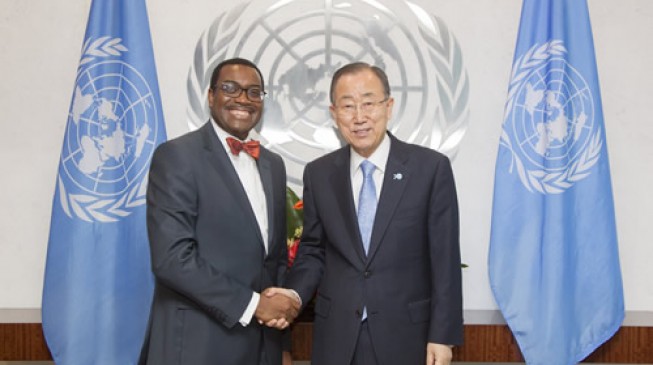 United Nations Secretary-General, Ban Ki-moon, appointed Adesina as one of 17 global leaders to spearhead the Millennium Development Goals (SDGs) in 2010. On June 26, 2017, he was named the winner of the World Food Prize for his efforts towards ensuring food security.
Anthony Kila:
He is a Professor of Strategy and Development and also the Director at Center for International Advanced and Professional Studies.
Femi Otedola:
He is the current Chairman of Forte Oil PLC and one of the gubernatorial aspirants in the Lagos State primaries in the state.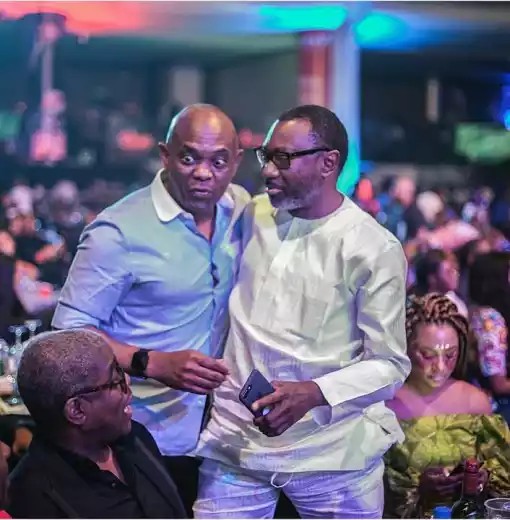 Bayo Ogulesi:
He is the Chairman and Managing Partner of Global Infrastructure Partner. His age (63) may disqualify him from the job though.
Who would you prefer as Atiku Abubakar's running mate?