No parent would ever expect their child to be kidnapped, but as rare as it is, many families have been through this horrific experience. However, a  30-year-old man who was kidnapped in Kano at age seven and sold into slavery to guide blind beggars in Lagos has narrated his heartbreaking ordeal.
According to BBC, the man identified as Samuel Abdulraheem  disclosed that he has no recollection of the day he was abducted from his family home in Kano. While his family was told he had gone outside to ride his bicycle.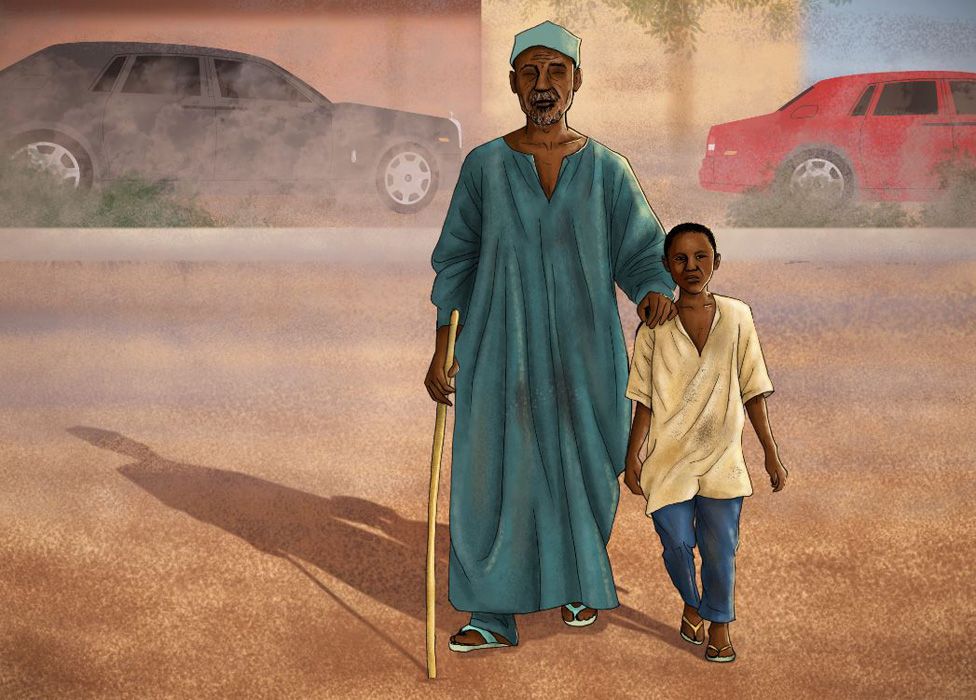 Fortune, however, smiled on him when at the age of 13 his sister found him leading a blind man to beg for alms at the Winners' Chapel annual convention 'Shiloh' in Ota, Ogun state six years after his abduction.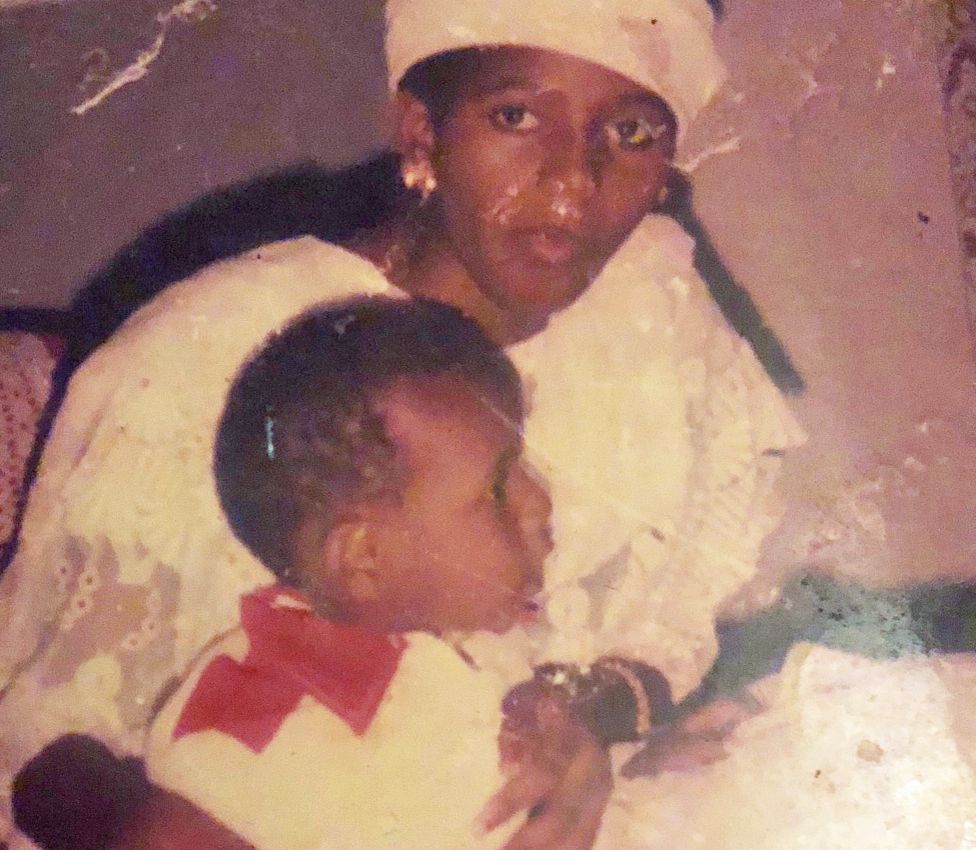 However, his older sister Firdausi Okezie, who was 21 and a university undergraduate when Samuel disappeared, recalled that "There is nothing we didn't do to try to find him."She,  refused to give up on the search for her brother who is the last child of the family. A year after graduating, she moved to Lagos in search of work, converted to Christianity and started attending Winners Chapel where she would later find her missing brother at the church's annual end of the year convention tagged 'Shiloh'.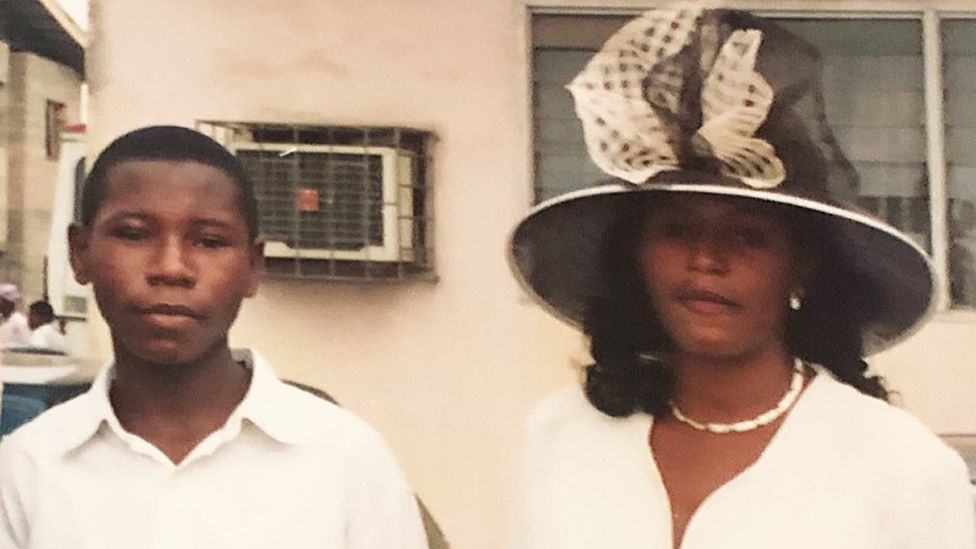 Narrating his story Samuel said, "All I remember is the train journey."He said he was taken to a one-armed woman who lived on the outskirts of Lagos in an area mostly occupied by disabled beggars. The woman hired him out to blind beggars for N500 per day while he returned to her sleeping on a mat in her shack.Over the years, he said about five other boys turned up to live with other women in the same yard, each hired out to blind beggars.
Samuel said he suspected that something must have been done or given to him during that time because he does not recall ever thinking of his family during that period, or wondering what had become of them."I am not sure I had emotions then," he said. "Just a zombie that knew he had to wake up and lead a beggar out. Make money, eat food and sleep, and the same routine the next day."
He added that different beggars hired him for a period of a week up to a month, and at the end of each day, Samuel and the beggar slept alongside others in various public spaces.If a beggar enjoyed working with him, they hired him again for another period.He said, "I was like a slave. I couldn't say I wanted to go and do anything. I had to be around always."
Samuel said sometimes, they trekked to neighbouring states or across the border to Benin. If the beggars received news of potential benefactors gathered somewhere, they told Samuel and he took them there by bus. It was during one of these trips outside Lagos that Samuel bumped into his older sister.In December 2000, a beggar he was guiding heard news of 'Shiloh' at Winners Chapel where they ran into his sister Firdaud.
However, during Shiloh, interested members of Winners Chapel are allocated free stands to display their goods and services within the church premises. Still without a job in December 2000, Firdausi applied for a stand to sell some tie-dye fabrics her mother had made.While waiting for a carpenter to help set up the display, she sat on a chair and placed her head in her lap for some rest. That was when she heard a beggar appealing, in the name of Allah, for spare change. Firdausi looked up and saw the beggar with his hand firmly planted on the left shoulder of a boy who was dressed in a tattered brown tunic and undersized trousers, the boy turned out to be her lost brother.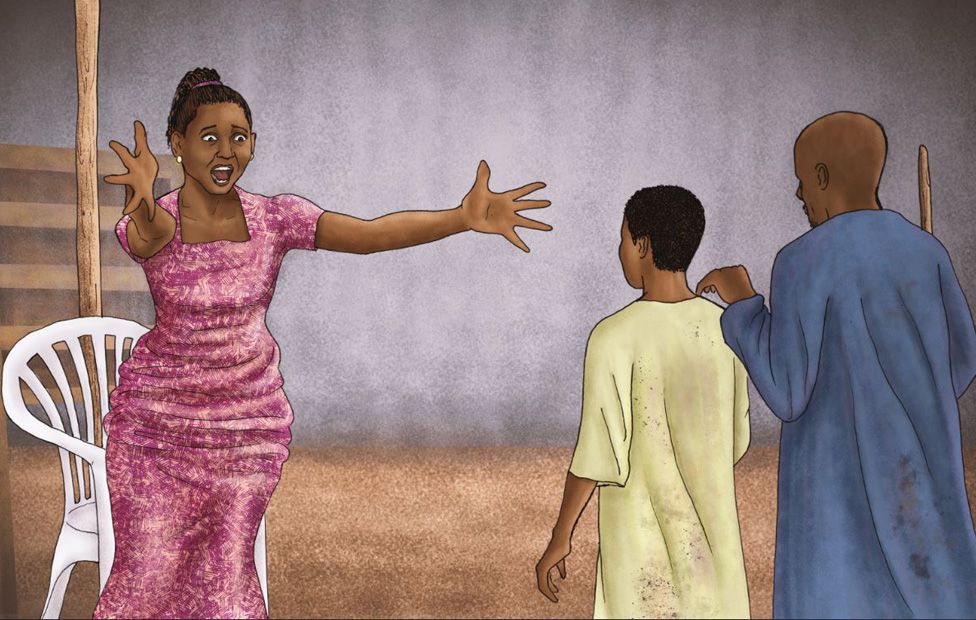 At first, Firdausi said she was too stunned to reach out and touch her brother who can still recall her scream."It took a while but I knew that she was someone I knew, that this person was someone related to me," Samuel said.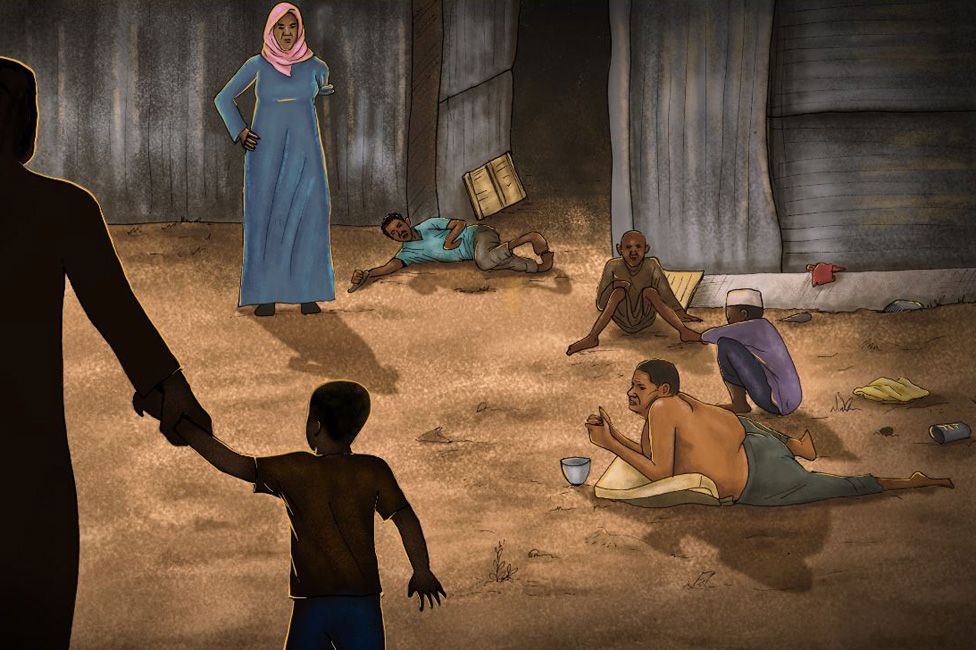 After six years of leading beggars across the city of Lagos, without formal education, Samuel was barely literate. As part of efforts to reintegrate him into normal life, he was enrolled in a school and with the help of private classes, he moved up the academic ladder quickly, sat for UTME at age 17, and gained admission to study chemical engineering at the Ahmadu Bello University in Zaria, Kaduna state.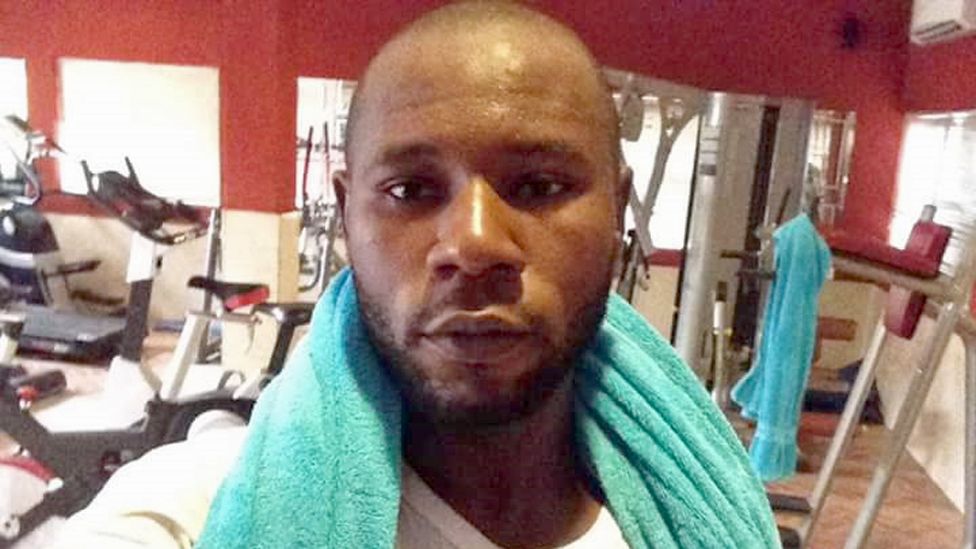 His academic prowess, however, cut short his studies at Zaria as he was expelled during his fourth year after being caught writing exams for another student.Samuel, who now works as a supervisor on construction sites, said"Someday when I am comfortable financially, I hope to continue my education."His experience and ordeal shaped him and taught him to try to always be nice to people."Nothing that people do actually gets to me. I just see it as a way of life. I don't hold grudges," he said.Memories of constant hunger have affected the way he relates to beggars and their guides today, saying he never gives them money."I'd rather buy them food. Because, back then, it was better giving me food than money because the money went to the beggar and none came to me," Samuel said.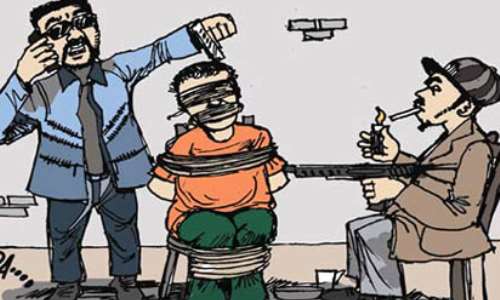 Kidnapping we know is not a new problem in Nigeria, and it is one of the country's biggest challenges. The country faces many problems, including unemployment, corruption, and low rates of education but it is kidnapping, thanks to high-profile incidents perpetrated by the militant group known as Boko Haram, that has drawn the world's attention. However, there are many causes of kidnapping, including unemployment, poverty, religion, political issues, and so on.
However, when a kidnapped person get freed,  there is usually a  debrief or period of 'decompression' .Reintegration can be tough at times. Many former hostages claim they drew on the strength and focus they had whilst in captivity to help them overcome the challenges they faced after they were released.
What do you think about this? Kindly drop a message in the comment section.
Source: BBC NEWS