Gender inequality in Nigeria is a major issue and it is influenced by different cultures and beliefs and in most parts of Nigeria, women are considered subordinate to their male counterparts. Women are perceived by most men as objects or commodities rather than humans who should be accorded same rights as men. It is in the light of seeing women as cheap commodities, subordinate to men and the weaker sex that men take advantage of them by sexually assaulting and violating them.
Our society today is one that gives little or no respect to women, especially the single women. They are being looked down upon and seen as nobodies because they don't have husbands yet. In fact they are more or less seen as goats without ropes tied to their necks, which means because they are unmarried, they have no right to be accorded any respect or regard and some insensible men take advantage of that or use that as an excuse to molest, harass and disrespect them.
The social ones who decide to hangout once in a while with friends at hangout spots or clubs in order to have fun and relieve themselves of work stress are tagged prostitutes.
Women in Nigeria no longer have the freedom to live their lives the way they please without being questioned or harassed. This is exactly the case of the young women who were raided by the police few weeks ago in night clubs in Abuja.
The police claimed they were prostitutes but that was not a reason or an excuse for them to rape the ladies. And this is the disrespect that we are talking about. Even if they were prostitutes, the policemen had no right to rape or assault them in any way.
And to worsen the case, they used pure water sachets as protection thereby causing the women injuries, pains and infections. Obviously, the police have only come up with this idea of raiding night clubs and arresting young women under the guise of arresting prostitutes as a trick and an excuse to rape them or have canal knowledge of them. This is nothing but the height of brutality against a woman and it is very unfortunate and disheartening.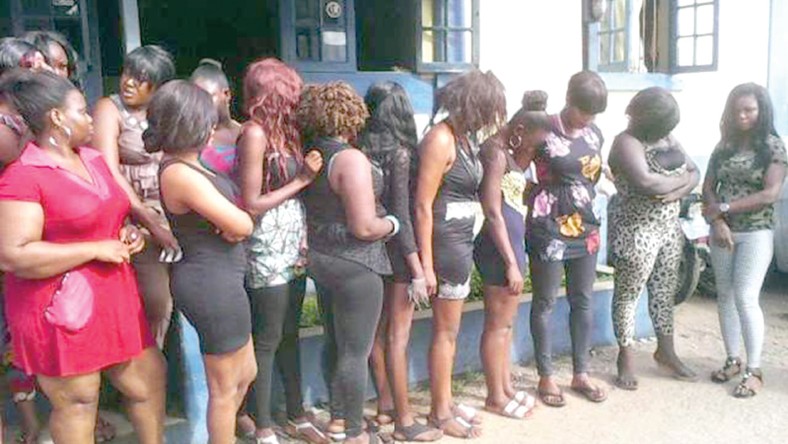 In relation to the case stated above, a woman has called out the Nigerian Police via social media, explaining how she was once arrested and tagged a prostitute when she went to a club with friends to celebrate a birthday party.
The Twitter user identified as Oluwasimbo Ogundipe revealed that the police raids on clubs in Abuja has been going on for a while now and she herself had fallen victim to such while reacting to a post by CNN regarding accusations of the rape and extortion of the women arrested by police during a raid in Abuja nightclubs. She went on to encourage Nigerians to speak up and condemn these actions. In her tweet she wrote:
"Unfortunately these raids have been ungoing for a long time. I have even been a victim. Went out to celebrate a friends birthday and boom was arrested and tagged prostitute. The unfortunate part is our society encourages these acts, because we teach our men and women that women are weak and especially the single ones.
That a spinster is less deserving of respect than her married counterparts, that a successful woman must have a "sugar daddy " as though wealth was only created for men, that if a woman dresses a certain way and gets raped then it must be her fault, we never hold men accountable for their actions and we constantly make stupid excuses for their nonchalant behaviors by attributing such behaviors to the genitalia, like that's a reason to be stupid.
These behaviors are reinforced at home and social gatherings. So please let's address these issues not only in the courts but also in our society. Unfortunately these older generations might be a lost cause but we have a whole new generation of men watching and learning the same lessons. Let's stop the circle."
Kindly share your own opinions or views on this story.