Oshodi is a very popular area in Lagos and as it is constituted and recognized by many people today, is nothing but a large expanse of land, mainly a market place where you can buy anything. You can also get to virtually every part of Lagos and elsewhere from there but it was about 400 years ago that the actual history of Oshodi began.
At that time, slave trade was at its peak and the Dahomey slave raiders were most notorious for their near perfect strategy of getting slaves. Their forays into parts of Yorubaland soon got to the ancient town of Igbesa in present day Ogun State. The Onigbesa at that time, soon got wind of an impending Dahomey invasion which was not only coming to raid his town but was also coming for his crown. To avoid this, he left Igbesa with his chiefs, family and town's people for a thick bush near Lagos.
Having made sure he was well out of the reach of the Dahomey invaders he settled at a site around the place now known as Oshodi. With time he got to know about a fierce Nupe warrior who guards the Oba of Lagos and the entire territorial boundary. His name was Ashodi commonly known as Oshodi Tapa.
The Onigbesa sent for Osodi Tapa to help him against the Dahomey slave raiders and he agreed. He brought his domestic servants (Arotas) and family members to live where the Onigbesa settled, to guard him. Among  the Arotas were Obayomi, Kupoluyi, Ope, Dawodu, Odebisi, Ajenifuja, Mabinuori and Akesode. For about 50 years the Onigbesa stayed at the site known as Oshodi today free from any form of harassment from slave raiders.
After sometime, slave trade was prohibited and he decided to go back to his old domain. Not knowing what he could give to show his gratitude for Oshodi Tapa's support, he asked him to take over the settlement he had founded, as compensation. This he left for his old town, Igbesa family. Oshodi Tapa and his Arotas continued to live and farm on this settlement which was until then not known as Oshodi. It was not until the railway was built and more people came in, that the name Oshodi stuck.
Today, various factions and families are reconstructing and rewriting history in order to lay claim to Oshodi. The case which started several years ago has got to the supreme court and decided in favour of the descedants of Oshodi and his Arotas. In 1975 for example, a faction of Aworis from Isolo sued the Oshodi chieftaincy family over a portion of land in question. (Onigbesa who settled at Oshodi was said to be an Awori. The Oshiodi family in the case defended not just that position of land claimed by the Awori faction but the whole of Oshodi land.
Such suits as IK97/62, IK75/65 IK251/71, IK15/72 were all decided by an Ikeja High Court concerning Oshodi land, stating the position of law and custom over alienation of land in Oshodi. At a point when there was no family head in Oshodi family a management committee under a protein head of family was appointed. A suit also decided at the Ikeja Hight Court with no IK112/62 decided that the management committee should continue to manage issues concerning land in Oshodi.
In 1959, however, late Chief Durojaiye Oshodi, the new head of Oshodi family was appointed . He dissolved the management committee but some factions especially among the Arotas continued to agitate to have control over Oshodi. In a suit, AB16/57 the Oshodi chieftaincy family and the Arotas again won in a court decision in 1960. In 1961, an appeal was heard which went to the Supreme Court. The Oshodi family again won. In year 2000 the court reconfirmed that the whole land belongs to Oshodi chieftaincy family.
As at today there are several cases in court between a faction of the Arotas and the Oshodi family. Some of these are suits ID278m/2001, ID436m/2001 and others between Arota Ologun family and Oshodi family for acts regarded as mis-behaviour and anti-family interest by the latter. Meanwhile, Alhaji Ganiyu Kale, a member of Arota Oshodi family from Epetedo, Lagos who is also a tenant on Oshodi land, speaking on the issue said, "As for me, I believe that Oshodi family refers to blood members and their Arotas, once you say Oshodi family traditionally and legally, it included the Arota descendants at Orile Oshodi."
He continued, "Since alienation of land must be with the concurrence of the Oshodi family and the authority of the head of family, therefore, I have obtained my own land from the Oshodi family by lease and freehold". Alhaji Ganiyu Kale further said the Arotas should team up with the mainstream Oshodi family adding that the Arotas are equally entitled to the benefits of Oshodi land "instead of going about with any different and unestablished traditional history."
He said his advice is based on the fact that there are Arota descendants who are loyal to Oshodi chieftancy family while others are forming associations separating themselves from the rest. Also lawyers to the Oshodi family V.O. Otuyemi and Otuyemi associates said, "The position of law and traditional constitution of chieftaincy house cannot be unneccessarily changed by anybody." They added that the Oshodi family is not wicked against any landlord provided they regularize their land tenure with the family except in cases where the land had been given out to another person.
While advising on the way forward, Alhaji Ganiyu Kale, who had worked with the late Secretary-General of Oshodi chieftaincy family, Alhaji Al-Maroof Ewa, said proliferation of groups within the family such as the Arota Ologun would not augur well for unity. For example, around 1990 a new head of the Oshodi chieftaincy family, Chief Musa Esugbayi Oshodi was appointed. In opposition to this the Oshodi Arota Ologun family sprang up in an appeal with suit no SC/53/55 just like that of suit no AB/ 15/57 involving the Olusi Onigbesa of Agedegudu.
In the midst of all these, a young man named MC Oluomo has succeeded in taking over Oshodi in recent years. His full name is Musiliu Ayinde Akinsanya. Some call him Alhaji, others call him 'MC', but he is popularly known as MC Oluomo. He is the treasurer of the Lagos State chapter of the National Union of Road Transport Workers. He is the most popular among the leaders of the aforementioned union. Infact, he is one of the most popular people in Lagos state, almost as popular as the governor of the state.
MC Oluomo isn't a well learned person but he is very rich. As a matter of fact, he has been named the richest area boy in Nigeria. He is also a philanthropist; One reason MC always has a battalion of people around him is because of his philanthropic nature and many have testified that beneath the hard facade of street boy, he is a very mushy man who would not hesitate to help anyone.
Oluomo has gained great grounds in Lagos State politics as he is a very active member of the All Progressives Congress (APC), which is the ruling party in the state. He is also known to have a flare for Nollywood as he once revealed that he is crazy about the industry. MC Oluomo is literally in love with theatre, and many times he has repeated that his love for theater brought him close to many of the thespians.
Few months ago, precisely January 2019, he was attacked by some political thugs during one of the APC campaigns/rally in Lagos and was reportedly stabbed with a poisonous knife that almost took his life. He was flown abroad for treatment and luckily for him he survived. On his return, a party was thrown by his loved ones, friends and well wishers to celebrate his survival. MC Oluomo is not an ordinary person in Oshodi as he tends to now have the final say in the affairs of the area.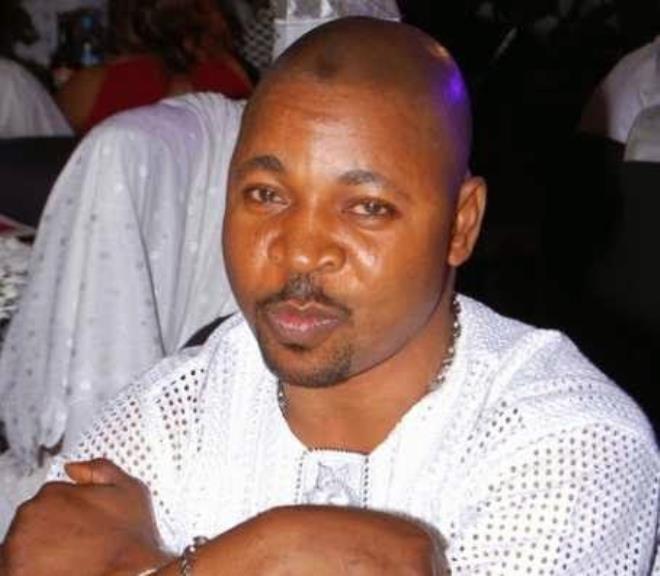 Now you have a full knowledge of the popular Oshodi of Lagos State with this brief history above. Kindly share your comments in the space below and tell us what you think.
Story source: groups.google.com