One of the strange stories you will read on the internet today, is that of a UK-based Ghanaian woman who was born with two vaginas and two wombs.
The lady identified as Elizabeth Amoah, who has lived with this condition for years, has now decided to let the world know about it.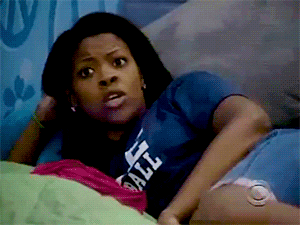 Elizabeth also known as 'Special Lady', spoke on 3FM's Drive with Giovani Caleb, where she revealed she had to undergo seven medical surgeries after she was diagnosed with having sexual complications.
"I discovered I had a double womb and a double vagina canal in 2015 after an MRI scan, so I had to undergo about 7 surgeries," she told Giovani Caleb.
The scan, according to her, also detected she had Endometriosis: a sexual disorder in which tissues linings of the uterus grows outside the uterus. She explained having a double vagina means "having one vagina outside and the other inside".
She added that the double womb usually does not come with any symptoms but rather exposes one to health challenges such as irregular periods, fibroids, irregular fainting and in some instances cause infertility.
"I had a premature baby after four years of not conceiving, and going through such health situations wasn't easy," she said.  Elizabeth also noted the condition is not common in women, saying "research says it can be found in one out of 350 women and the person might not even know she has it".
In similar news about multiple genitalia, Chisom, a student of UNIZIK, has publicly revealed that she's intersex and stated that she and others like her will no longer live in hiding. We earlier reported that a Port Harcourt based Nigerian lady identified as Tee Nsofor has taken the bold step of going public to announce that she's an Intersex as well.
Another person, a UNIZIK student identified Chisom has done the same. She said she's noticed that a lot of people are talking about intersex people after a lady came out online.
Chisom, who is a DJ, said she's one of those who are intersex. She added that there are so many people like her but they have been living their lives secretly. This, she said is about to change. In a video shared online, she said: "Intersex are real. We're real and we're no more hiding."
She added that they aren't deformed and are simply that way because of nature.
She continued: "And anybody that is asking stupid questions; do they have dick, do they have this one…? Then, I'll just advise you, pray to God so God will give you a child that's an intersex. Maybe you'll now see for yourself how intersex looks like."
According to Wikipedia, "Intersex people are individuals born with any of several variations in sex characteristics including chromosomes, gonads, sex hormones, or genitals that, according to the UN Office of the High Commissioner for Human Rights, "do not fit the typical definitions for male or female bodies"."
Watch Chisom's video below.
Source: Gistreel.com/ WithinNigeria.com