Legendary Cameroon striker Samuel Eto'o has seemingly announced his retirement from football at the age of 38 with his two former clubs Barcelona and Inter Milan paying him tribute. Eto'o, who made his senior debut in 1997, scored more than 350 goals across his club career, winning the Champions League twice with Barcelona and once with Inter. With two Africa Cup of Nations titles and an Olympic gold medal to his name, Eto'o is an undisputed icon of African football and retires with 56 goals in 118 games for his country.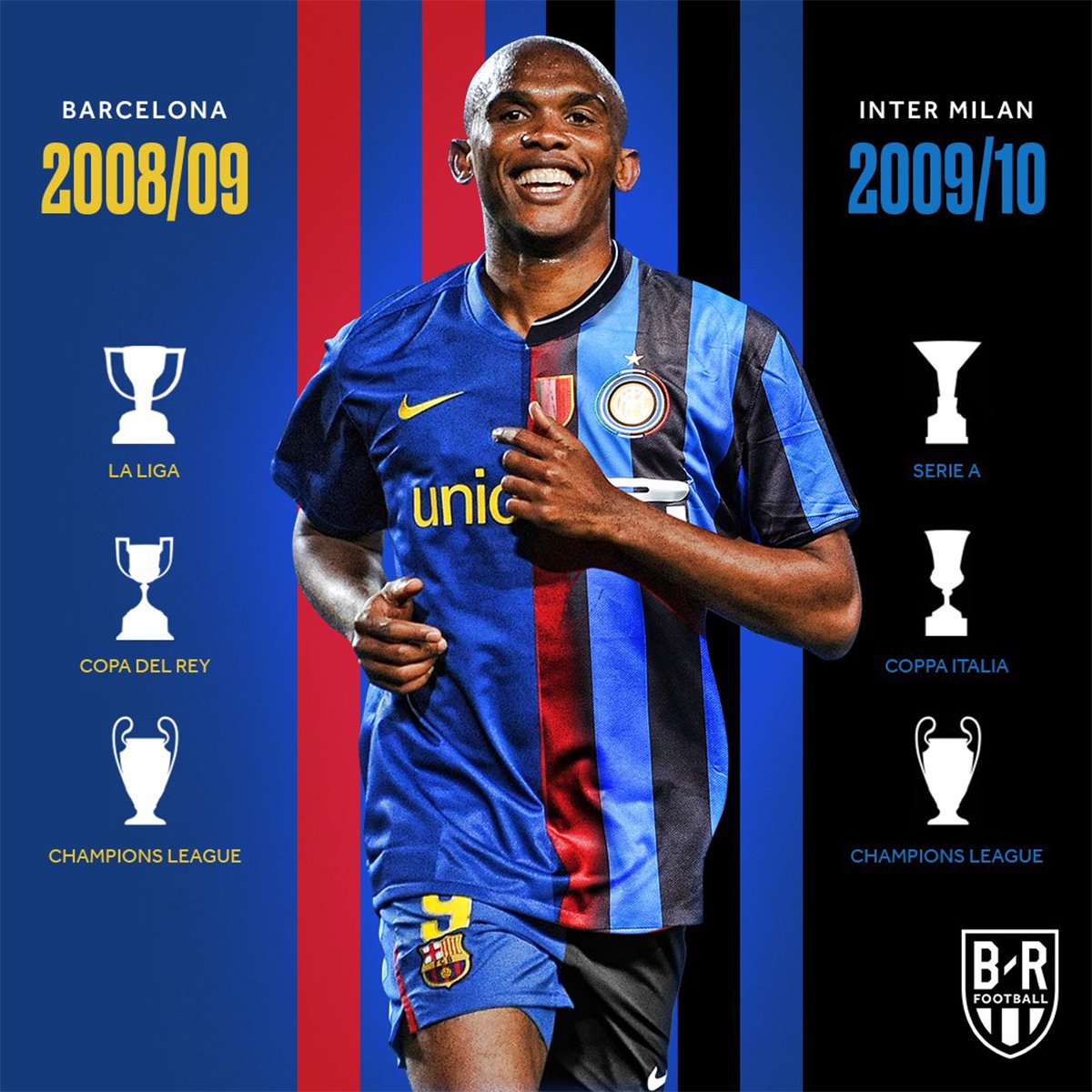 Photo Credit: Bleacher Reports Football
In an Instagram post on Friday, Eto'o wrote: "THE END😉 TOWARDS A NEW CHALLENGE … Thank you all big love ❤️ adrenaline."
Barcelona released an official statement on their website and a video of his goals for the club.
🔝 @ setoo9 🔥
🔵🔴 2004-2009
📝 We take a look back at his career with Barça including the most important stats and images 👇https://t.co/UJUVjh9HeY https://t.co/XKiexA5vGJ

— FC Barcelona (@FCBarcelona) September 7, 2019
"Samuel Eto'o has announced his retirement from football with a message on his social networks. The Cameroonian striker has put an end to his stage as a footballer at 38, and after playing for Qatar Sports Club. Eto'o was a professional player for more than 20 years, and his five seasons at Barça (2004-2009), where he became one of the best strikers in the history of the club, stand out," the club stated.

"Goals and intensity: Samuel Eto'o will be remembered by culés for always delivering on the pitch. The Cameroonian, who played 234 games for Barca, scored 152 goals, figures that helped him become the top scorer in the 2004/05 league season -25 goals tied with Forlán – and in 2005/06 – 26 goals. With 108 goals in 144 games, Eto'o remains one of Barça's top scorers in the league. The assists from players such as Deco, Ronaldinho, Iniesta, Xavi and Messi undoubtedly helped him to achieve those figures.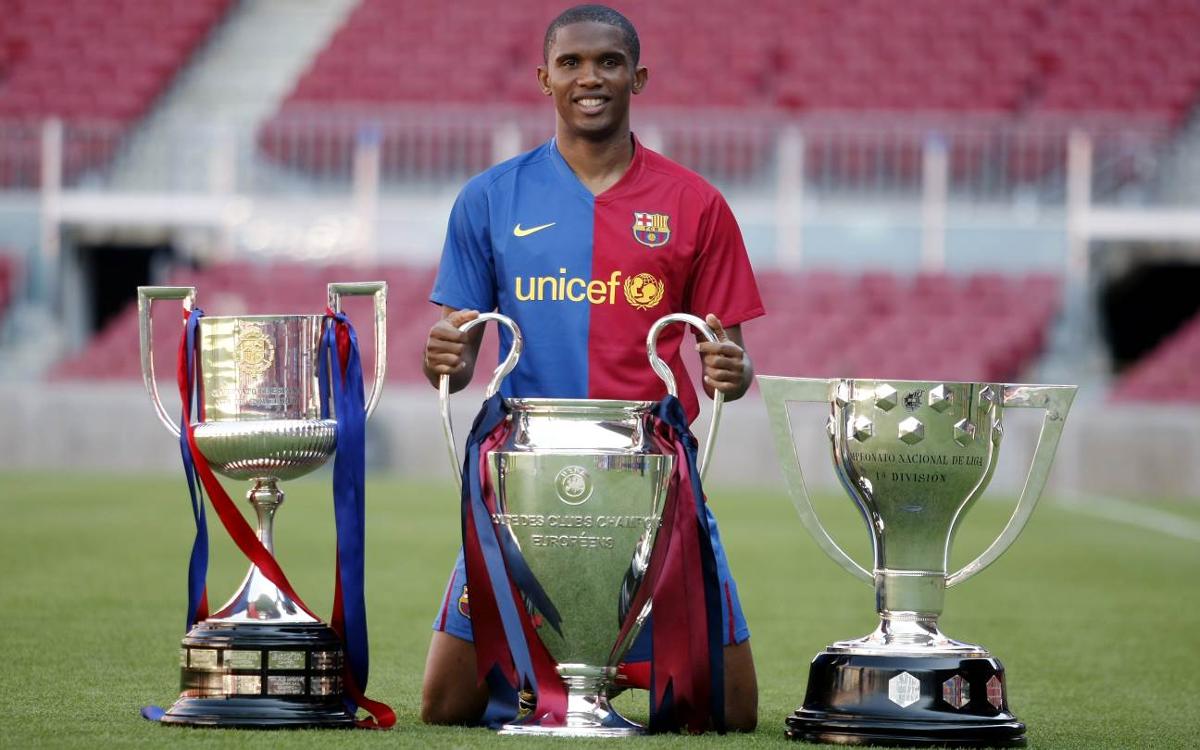 "10 titles including in Paris and Rome: There are two goals from Eto'o that supporters will always remember. They are those scored in the 2006 and 2009 Champions League finals. Two fundamental goals that allowed Barça to win the European title. The Cameroonian won 10 titles in total at Barça: 2 Champions Leagues (2005/06 and 2008/09), 3 leagues (2004/05, 2005/06 and 2008/09), 1 Copa del Rey (2008/09), 2 Spanish Super Cups (2005/06 and 2006/07) and 2 Catalan Cups (2004/05 and 2006/07). In addition, he was recognised as Africa's Best Player in 2003, 2004, 2005 and 2010.
Inter also paid tribute to Eto'o on their official twitter page with his goal against Juventus.
🇨🇲 | RETIREMENT

🖤💙 Goodbye @setoo9, thank you for all those memories we'll never forget! 🏆🏆🏆
😢 Football will miss you! ⚽️

📹 Watch all of Sammy's goals in ⚫️🔵 here 👉 https://t.co/hFFW0JzPTP pic.twitter.com/AWNtH54FQb

— Inter (@Inter_en) September 7, 2019
Drop your best wishes for Samuel Eto'o in the comment section below… Thanks