The Super Eagles of Nigeria has seen a number of talented players feature for the team over the years and on this day in football, Nigerians celebrate arguably the most talented one to ever wear the national side's jersey.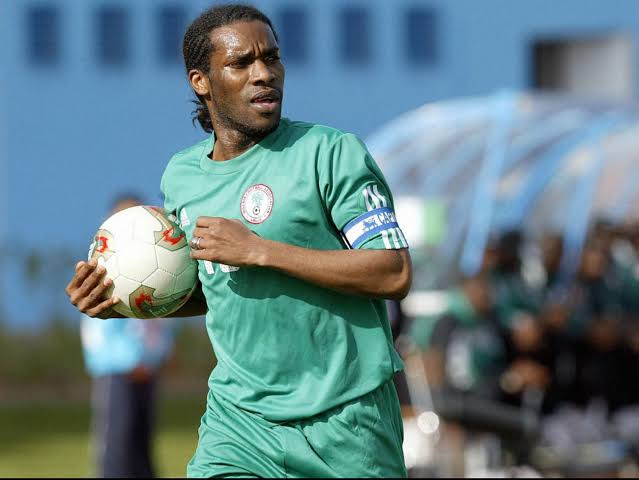 Born on this day in 1973 in Enugu, Austin 'Jay-Jay' Okocha, who made 73 appearances for the Super Eagles between 1993 and 2006, was described as a player so good that no new Super Eagles star would be able to fill their shoes.
So good no new player can fill his shoes in @NGSuperEagles squad. Arsenal's nightmare in the EPL then.@IAmOkocha was and still a national treasure.

— Abiola Durodola (@abiolaDNA) August 14, 2019
While many have become accustomed to referring to him as 'Jay Jay', the nickname was initially his elder brother's, James, before it passed on to him and his other elder brother, Emmanuel, who was known as Emma Jay Jay, though, the nickname would stick with Austin eventually.
Happy birthday midfield maestro, Eagles still miss you

— john egbokhan (@johnegbokhan) August 14, 2019
Mikel was good in his own abilities. But Okocha was a baller

— Asian Akparawa 👲 (@_Gordonski) August 14, 2019
Happy B-Day @IAmOkocha one of d best I've seen play, another of my favorite @10Ronaldinho sees u as god , that's all I need.
Happy B-Day my G

— Gabby101 (@KaptainGabby) August 14, 2019
Known may have scored only 14 goals during his career with the Nigeria national team, he was known more for his incredible dribbling skills and revered for being among the fabled 1994 side which won the Africa Cup of Nations (AFCON) title.
Magician

— Iyke Igbozendu (@IykeIgbozendu) August 14, 2019
I have seen footballers but none like @IAmOkocha

Happy birthday Legend

— Chukwueke Emmanuel (@Chukwuekecash) August 14, 2019
Happy Birthday JayJay My best 10 of all time @IAmOkocha

— Chidozie Uchechukwu (@ThaDozzy) August 14, 2019
Greatest football magician

— @buezetit (@buezetit) August 14, 2019
Okocha was also a star of the Nigeria team which made history as the first African nation to win the football event of the 1996 Olympics, scoring two goals in the competition as the Dream Team shocked the world and beat South American giants, Brazil and Argentina, on the way to winning gold medal in Atlanta.
The midfielder's talent had already been on display for years, with Okocha winning the Bundesliga's Goal of the Season in 1993 for the audacious effort for Eintracht Frankfurt against Karlshure which saw him dribble past legendary German goalkeeper Oliver Kahn and his defenders multiple times before scoring.
Oliver Khan's nightmare….. GOAT 🐐

— Obiora With Another (@OBIORAOFFICIAL) August 14, 2019
HBD Jay Jay…. Oliver Kahn won't forget you 😂 😂 😂

— H7 (@7Haranmik) August 14, 2019
So Good . He made Kahn eat grass.

— Godswill. (@TonyIkpeamaeze) August 14, 2019
Okocha went on to be named Nigerian Football of the Year seven times between 1995 and 2005 while also winning the BBC Africa Footballer of the Year award two times in 2003 and 2004.
However, Okocha never won the official version by the Confederation of African Football (CAF) as the closest he came to being named African Footballer of the Year was in 1998 when he finished as runner-up to Morocco's Mustapha Hadji by only two points.
The Super Eagles legend also finished third behind Samuel Eto'o and Didier Drogba in the running for the award in 2003 and 2004, despite winning the Golden Boot and Best Player awards at AFCON 2004 and leading Bolton Wanderers to a first cup final in nine years before losing to Middlesbrough in the League Cup that year.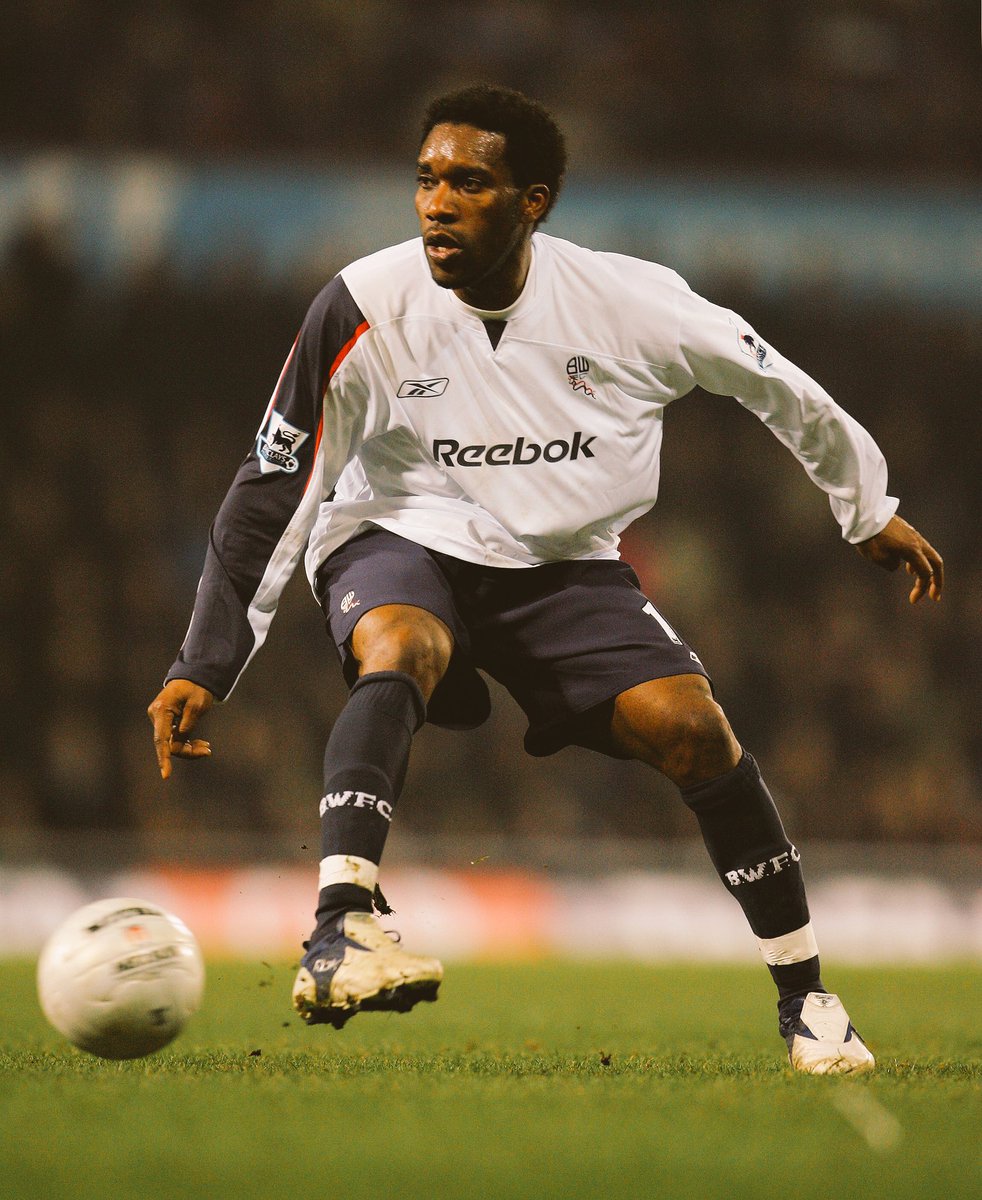 Okocha would end up as Bolton's Player of the Year the following year before leading the Super Eagles to a third successive bronze medal finish at AFCON in 2006 which turned out to be his last major involvement with the Nigeria national team.
Nigeria legend @IAmOkocha's still got it. ⚽⛳ pic.twitter.com/g6sar5Xtxw

— CNN Sport (@cnnsport) March 24, 2017
Along with the Super Eagles, Frankfurt and Bolton, Okocha also left fond memories at Fenerbahce and Paris Saint-Germain were he scored one of the club's most memorable goals ever.
🔴🔵1998/99, 1er match d'Okocha au PSG et pour son 1er ballon face à Bordeaux…💥😯 @IAmOkocha pic.twitter.com/YDgXqPiZpu

— Histoire du #PSG (@Histoire_du_PSG) February 9, 2017
What are your favourite memories of Okocha, who was 'so good they named him twice'? Share them with us in the comment section.