Antoine Griezmann insists he has no regrets about snubbing an offer from Barcelona last summer via a short movie after being presented at Camp Nou on Sunday. The French World Cup winner however revealed that he had plans to win back the fans of the club after disrespecting them last summer.
The Catalan giants finally completed the signing of former Real Sociedad man, Griezmann from Atletico Madrid on Friday after the forward's lawyer deposited his €120 million release clause with La Liga. The 28 year old arrived in Barcelona on Saturday, undergoing a medical and signing a five-year deal on Sunday before being presented with the No. 17 shirt in front of his friends and family.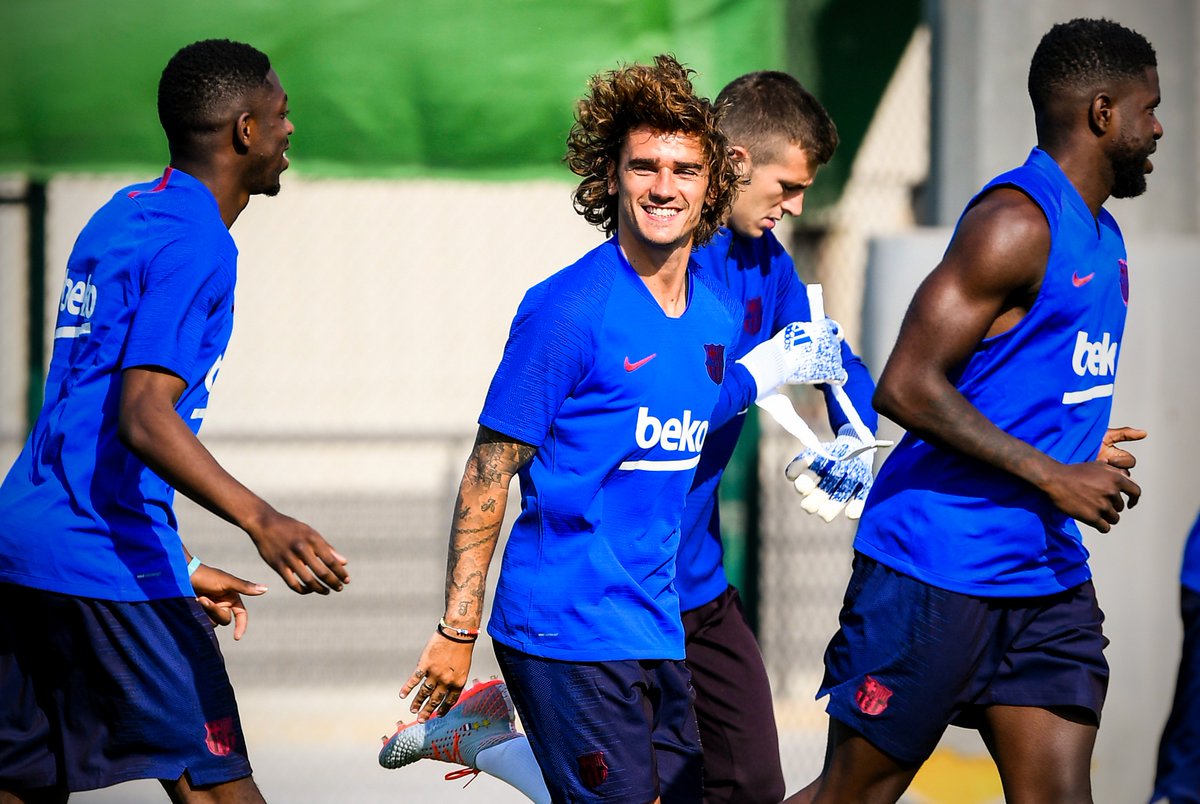 However, it is no surprise that the arrival of the World Cup winner has divided the club's supporters. Some of the fans cannot forgive the public way he rejected them in his "The Decision" TV special in favour of staying at Atletico last year. The documentary was one of the major talking points at his first press conference.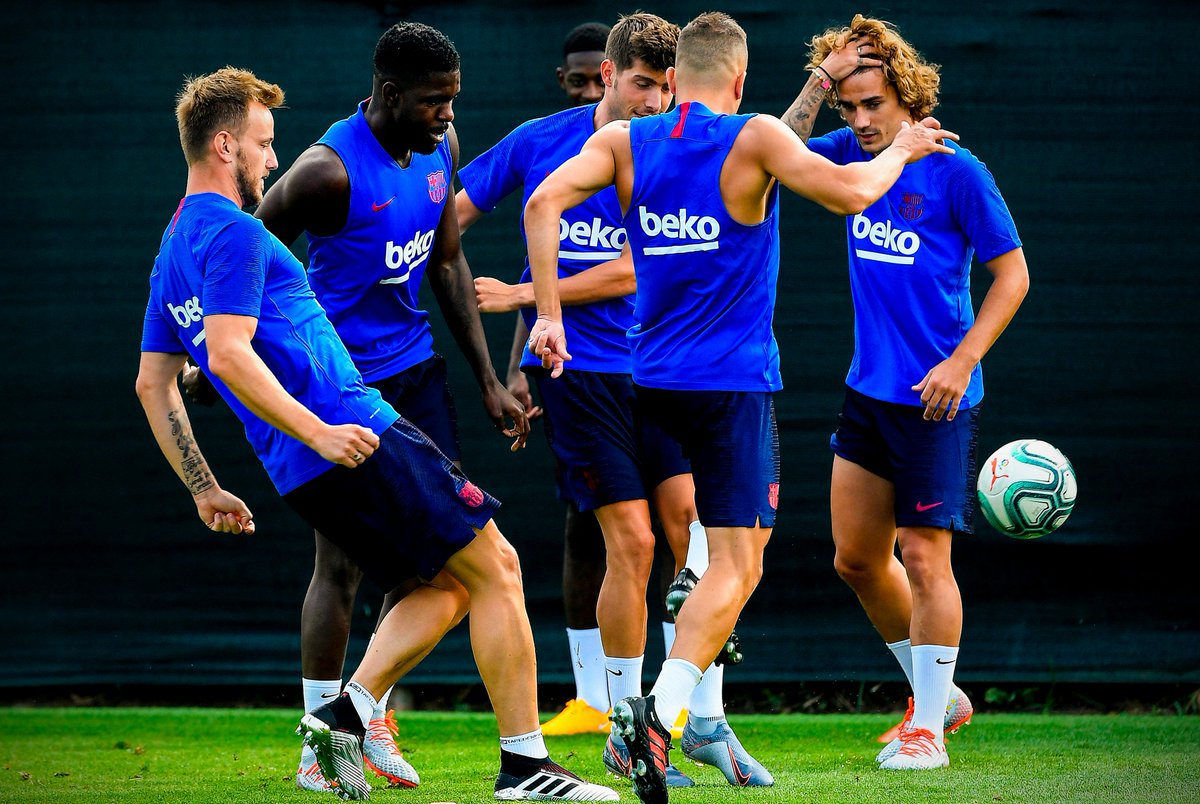 "I have done various bad things in the past," the France international said when asked about the documentary. "But I have never regretted anything because they're things I wanted to do at the time. I didn't play with either of the two sides. In the end, [Barca and I] are now together, and I can't wait to wear the shirt. If I have to apologise, I will do so on the pitch. That's where I do my best talking."
Asked if he could understand why the likes of Lionel Messi and Luis Suarez would be annoyed with him, he added: "Maybe. We will see when I get the chance to meet up with them. Everything can be fixed with assists on the pitch. What makes me most happy is being able to share a mate [a South American drink] with Messi."
The French star was also full of admiration and respect for the Argentine star and Barcelona legend. "I am really happy, he's the No. 1 and a reference for all players. He's going to be a legend for my kids and for their kids. It's a joy to be able to play with him."
Griezmann opened up on his decision to remain in Madrid for one more year before making the switch to Barcelona this summer. "I had a family to move: a daughter in school with all her friends, a wife with a good life [in Madrid]," he said when asked why he declined to go to Barca 12 months ago. "I wasn't ready to make this step. I thought I still had something to achieve with Atletico. This year it was different."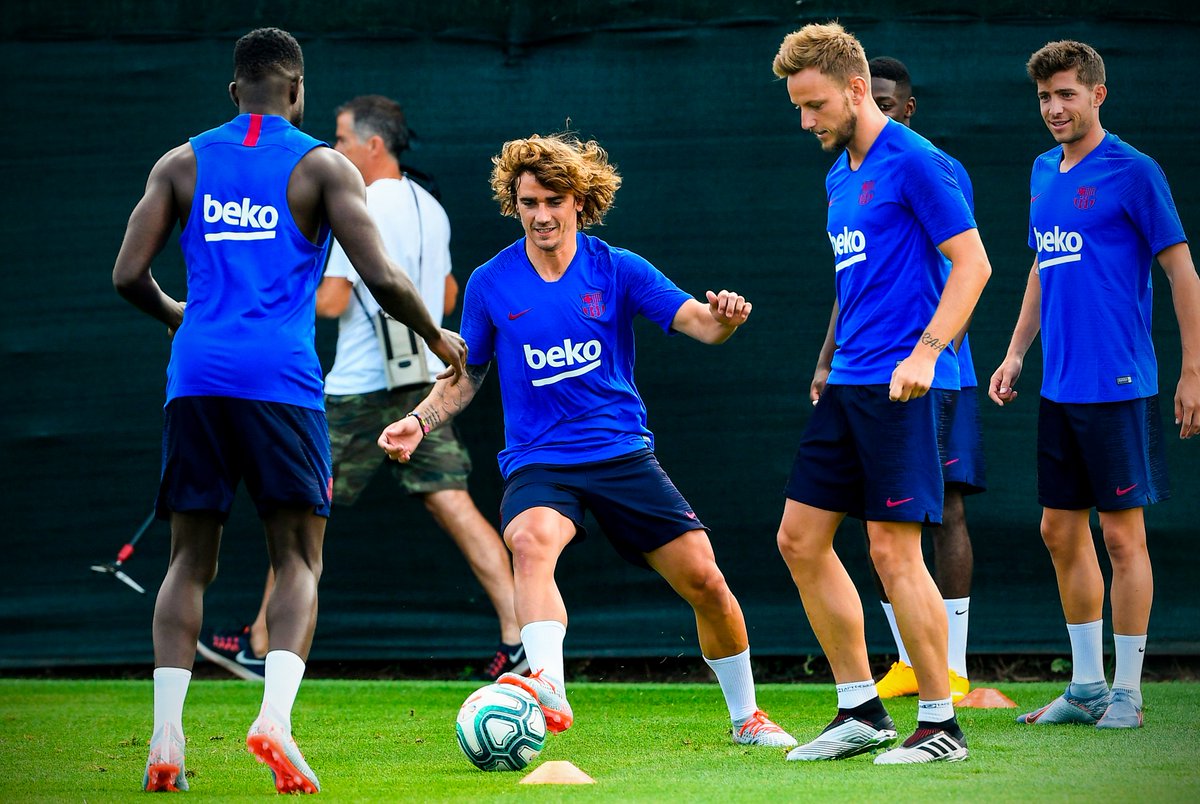 "But it's always difficult to leave a home, a place you feel very comfortable, where your family, friends and teammates are. It was difficult. I only have admiration for Atletico. I am grateful to them and to Cholo [Diego Simeone]," the 2018 Europa League winner revealed.
"Now I have the challenge to try and improve myself, to find my place at Barcelona, to get in the team, to be an important part of a great club and to try and win the league, the cup and the Champions League — that's what I am lacking in my honours."
🇫🇷 French connection 🇫🇷
🤙 @samumtiti @AntoGriezmann @Dembouz pic.twitter.com/flkWkrX6Jl

— FC Barcelona (@FCBarcelona) July 15, 2019
Griezmann has already joined up with the rest of the Barcelona squad at their pre-season training as the Blaugrana hope to retain their La Liga title as well as securing the UEFA Champions League. With Griezmann's addition to the team, the Catalan giants are hoping to bring former Barcelona star, Neymar back to the Camp Nou from PSG.