Barcelona fans worldwide are waiting for their darling club to make them happy by completing the signing of two players they have been craving for all summer. The first player is Atletico Madrid star Antoine Griezmann just as Barca fans also want the return of Brazil international, Neymar Junior.

On May 14, 2019, Griezmann on his part announced he will be leaving Atletico Madrid after spending five good seasons at the club. Since then, the 2018 World Cup winner has been heavily linked with a move to the Catalans, with Barcelona fans also keen on the move as they hope he can be the perfect replacement for the ageing Luis Suarez upfront.

Meanwhile, Neymar has been linked with a move back to Camp Nou after so many controversial moments at Paris Saint-Germain. He joined the French Ligue 1 giants in 2017 for a world record £198 million deal and has since only managed to push Les Parisiens to just be domestic champions while failing to make their mark on the European scene.

Even with the fact that both players would be good additions to Ernesto Valverde's side as Barcelona are looking to dominate European football once again, what most Barcelona fans don't know is that there are some negative sides to their fantasy of their darling club eventually signing both players.

Here at DailyAdvent, we x-ray five major problems Barcelona will encounter if they sign both Neymar and Griezmann.
1. Formation Crises:
In a team which will potentially have four undisputable forwards (Lionel Messi, Luis Suarez, Antoine Griezmann, and Neymar) and which has a tradition of playing a 4-3-3 formation, there would be a problem on who will start and who will play from the bench.
                                                                                                                                                                      Photo Credit: Marca
Head coach Valverde will have a problem of choice on who to play and who not to. Already, he has been criticised for not utilising the basics of Barcelona's traditional 4-3-3 formation as he prefers setting his teams up playing the 4-4-2.

He bends to the club tradition at times but he will find it hard to fix all these top players in a 4-3-3 system.
2. Headache for Valverde:
The Spanish manager has been a victim of criticism from Barcelona fans but the club stuck to their decision of keeping the former Athletic Bilbao coach.
But another problem he could face this season is if the club eventually signs both Neymar and Griezmann apart from tactical issues in terms of formation to use, the former Barcelona striker will have an issue in managing the egos of the players in the dressing room.

If Griez and Ney move to Camp Nou, it means the club would have over six big names in the dressing room. Neymar is known to be an egoistic player, which he showed during his early days as a PSG player.


3. Neymar would take Barcelona over their non-EU player limit:
There are so many complicated aspects to Barcelona's pursuit of Neymar and one of them concerns the fact that the Brazilian doesn't have a European passport.

Neymar had begun the nationalisation process during his previous stint in Spain and was close to completing it, with September or October 2017 the provisional dates for him to receive a Spanish passport, but his move to Paris in August of that year interrupted the process.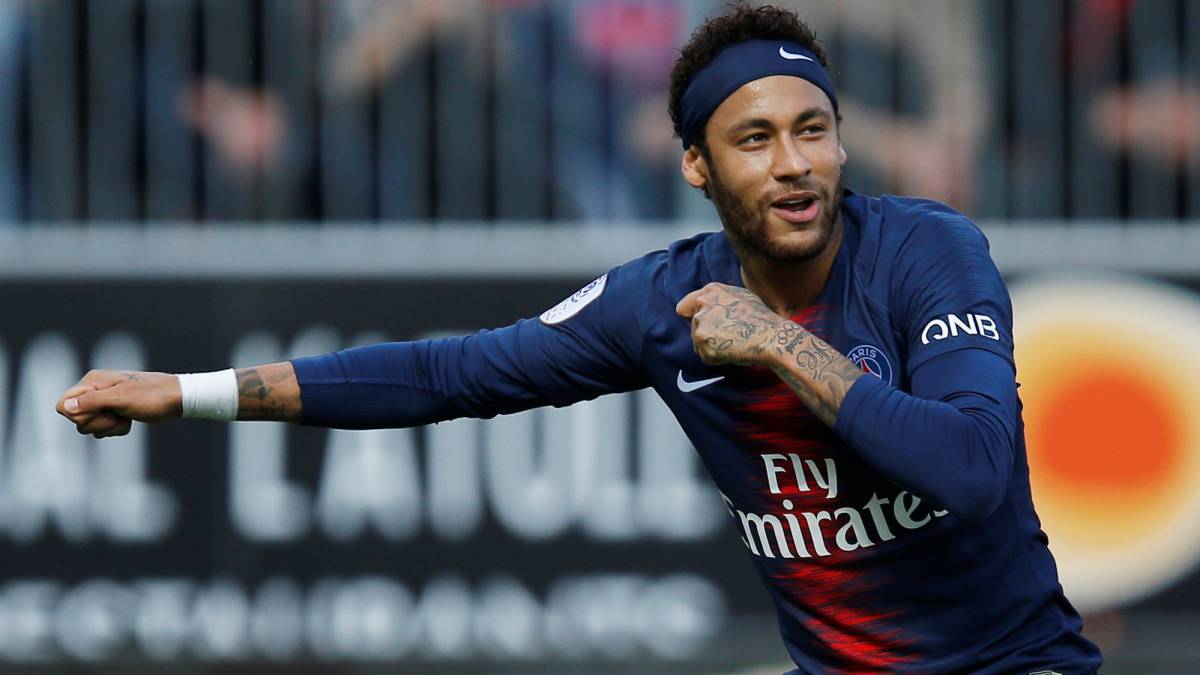 Only three non-EU players are permitted in each squad and the Blaugrana already have those three spots taken by South American trio Arthur, Arturo Vidal and Malcom.
One of these three players would have to leave and Malcom is the most likely to be sacrificed who is fans favourite, given that he hardly played last season and given how important Arthur and Arturo Vidal proved to be to Valverde.

4. FFP Problem:
Signing both Neymar and Griezmann means Barcelona will spend at least €400 million.
To avoid a transfer ban and future issues with authorities, Barcelona will have to sell more players in order to meet up with the FFP rule which is not spending more than they earn.

5. Wage structure:
Barcelona are currently top on the log of European clubs with the highest wage bills in football with an enormous budget for this purpose in 2017/18 season revealed as €487 million as most of their fans might not kn0w the details of their team's wage structure. Surprisingly, Barcelona are the only club who are on over €400m wage bill. No other elite European club even exceeded €400m, with their eternal rivals Real Madrid second on the list on €395m. Manchester United's wage bill for last season came to €337m and Manchester City's hit €296m.
The inclusion of Griezmann and Neymar would see the club's wage structure definitely increase significantly beyond the €500 million mark as both players are known to be big players who earn a lot of money per week.
Do you think Barcelona need to by both Neymar and Griezmann at the same time or they only need one? Share your view on this in the comment section… Thanks