Following their exit at the hands of Germany on Saturday, the Super Falcons are refusing to leave France unless the Nigeria Football Federation pay them the outstanding bonuses they owe them for over two years now.
The Falcons suffered a 3-0 loss to the two-time world champions in Grenoble on Saturday. First-half goals from Alexandra Popp, Sara Dabritz plus Lea Schuller's second-half effort sent the African champions packing from the world stage.
However, they are refusing to depart their hotel until the football board in Nigeria pay them their unpaid bonuses and allowances.  According to ESPN, the Falcons are being owed bonuses from two games, against Gambia and Senegal, from as far back as two years ago.
The amount is said to be around $5,600 U.S. and only half of it has been paid. The eleven-time African champions also revealed they are owed five days allowance at the ongoing World Cup in France.
"They paid us 1 million [naira] and said that is all. We want them to pay the balance," one player told ESPN. "Part of that money is from two years ago, the other is from three years ago. And they are also owing us five days' daily allowance here in France.
"Before the World Cup, we asked them for a meeting so that we could discuss our World Cup bonuses, like they did with the men's team last year. They ignored the letter and nobody said anything about it until now."
#NGA players threaten sit-in protest at their hotel over unpaid bonuses and allowances!@liannesanderson: "We're not shocked because we've been in the women's game for a long time. They're not going to get a bigger platform to do it than now."#beINWWC #beINSPIRED19 #FIFAWWC pic.twitter.com/yIj2UuAcaT

— beIN SPORTS (@beINSPORTS) June 23, 2019
The players are also demanding their share of the World Cup participation fee from FIFA, even though the tournament's organisers are not scheduled to pay those until September. Nigeria Football Federation president Amaju Pinnick told ESPN that all the outstanding allowances have been paid. "We have paid them everything they are being owed," he said.
"The only thing outstanding is the participation fee from FIFA, which is not expected to come until after the tournament. But they insist that they want to get paid, as they have spoken to players from Cameroon and France, who told them they have already been paid."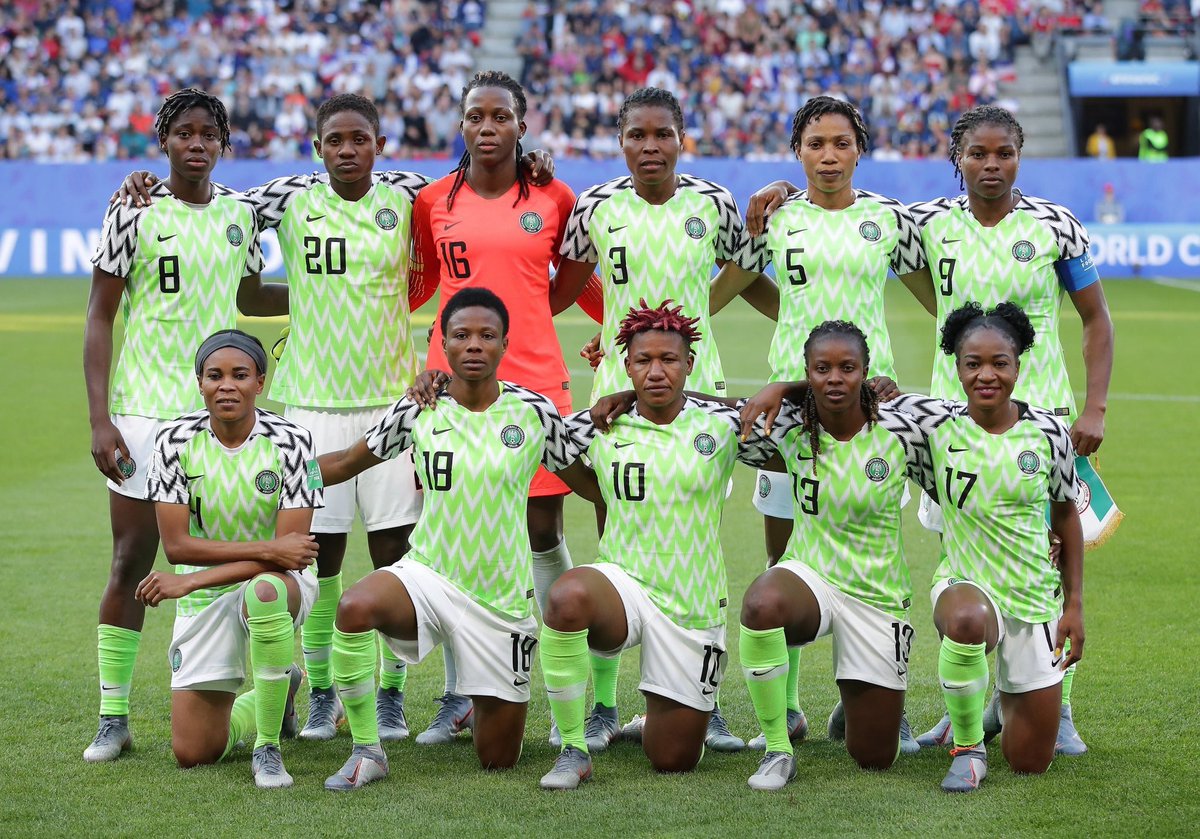 It is not the first time Nigeria's women team has staged a protest over bonuses. After winning the 2016 African title in Cameroon, the squad returned home and staged a public demonstration on the streets of the capital, Abuja, to demand payment of their outstanding allowances.
Also this year, the Flying Eagles team refused to leave Poland over unpaid allowances after they were eliminated from the FIFA U-20 World Cup. According to reports, the NFF failed to pay each player wages and bonuses ($5000).  The N1.7m per player is from N716,000 ($2000) in bonuses and camp allowance of N35,000 ($100) per day.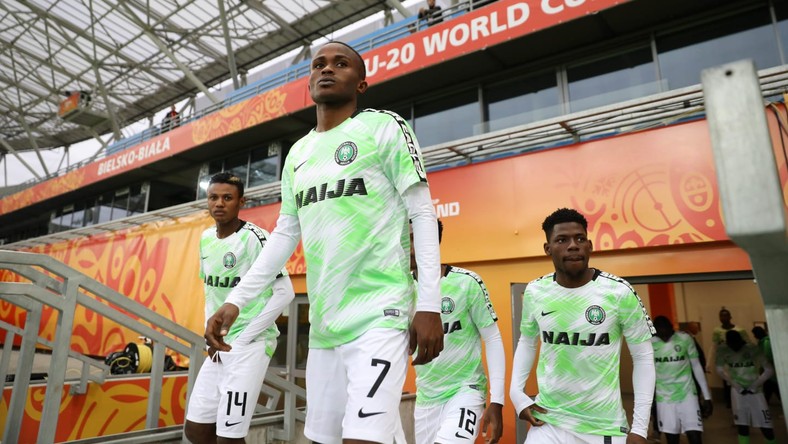 While in 2014, the Super Eagles failed to train before their World Cup Round of 16 fixtures against France due to unpaid bonuses and appearance fees.