The Super Falcons of Nigeria have had their 2019 FIFA Women's World Cup come to an end as two-time World Champions Germany, scored three times with goals coming from Alexandre Popp, Sara Daebritz and Lea Schuller to end Nigeria's hopes of making it to the quarter finals for the first time ever.
#GER will face either #SWE or #CAN in the quarter-finals…

Rennes | Saturday | 29 June | 18:30

The match hashtag will be #GER___? #FIFAWWC pic.twitter.com/ju4aX4wy7w

— FIFA Women's World Cup (@FIFAWWC) June 22, 2019
Nigeria had not been in particularly good form going into the game, winning just one of their last five matches. That one win, against South Korea, was a crucial one though and was enough to see the Super Falcons advance past the Women's World Cup group stage for the second time in their history.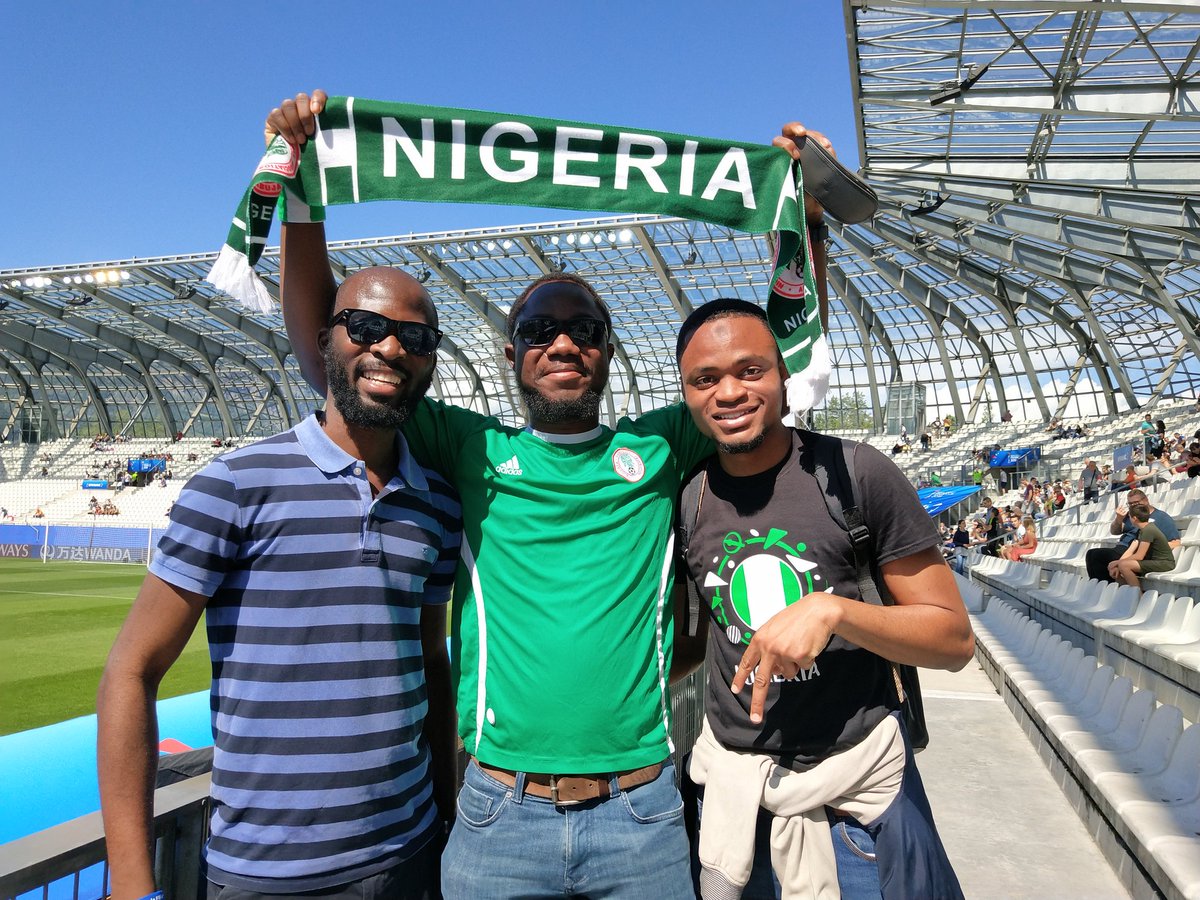 Germany was confident heading into the match considering they were one of just three teams at this Women's World Cup to have advanced past the group stage with both three wins, and three clean sheets.
Soon. 👀#GERNGA 🇩🇪🇳🇬 pic.twitter.com/qFFPCzgjpj

— FIFA Women's World Cup (@FIFAWWC) June 22, 2019
After making three changes off the back of their 1-0 loss to France as Nwabuoko, Kanu, and Ihezuo start with Ebere, Chikwelu, and Oshoala dropping to the bench, Ordega started the game for Nigeria by trying a quick shot towards goal from the corner, Schult caught it at her near-post. That had neither the power, nor the placement to trouble the 'keeper.
HT' in Grenoble: #NGA 0-2 #GER – Popp and Dabritz's efforts leave @NGSuper_Falcons on the back foot at Stade des Alpes #FIFAWWC #SoarSuperFalcons #Team9jaStrong #DareToShine #GERNGA @thenff

— NGSuper_Falcons (@NGSuper_Falcons) June 22, 2019
Team #NGA never give up! #GERNGA 🇩🇪🇳🇬 pic.twitter.com/fdHHFJIsBJ

— FIFA Women's World Cup (@FIFAWWC) June 22, 2019
Ajibade, just few minutes on the pitch launched on a marauding run down the left and slotted it across to Oparanozie at the back post, but the latter failed to make contact with the ball with the goal gaping again. Nigeria's closest chance of the game.
Dennerby would thrown in the final mix as Chinaza Uchendu made her appearance in place of Chiwendu Ihezuo who got stretched off the pitch after getting a knock.

Germany put more misery on the Super Falcons as Lea Schüller put in number three for the former world champions. Ayinde tried to pass the ball back to the Nnadozie, but the ball was under hit which allowed Schuller to run onto it and finish a right-footed effort past a diving the 18-year old goalkeeper.
Germany would head onto the quarter finals to now face the winner of the game between Canada and Sweden. The Super Falcons would be glad to have made it out of the group stages for the first time since 1999 as the head home after a fabulous tournament.