Sequel to Arsenal confirming the release of a number of players, including Danny Welbeck, as well as young defenders, Julio Pleguezuelo and Cohen Bramall, fans of the Gunners have come on the Opera News app to demand that the Premier League club release a few more players including the newly-wedded Mesut Ozil.
Arsenal joined other Premier League teams to drop the list of players being released from their respective clubs on June 7, but fans still expressed their displeasure at Ozil, Shkodran Mustafi, Henrikh Mkitaryan, Mohamed Elneny, Konstatinos Mavropanos and Carl Jenkinson, asking that they all be shown the way out of the club too.
Ozil, who is of Turkish descent, got married to former Miss Turkey, Amine Gulse, at a ceremony held at a luxury hotel in Istanbul on June 7 and was attended by about 300 guests including the President of Turkey, Recep Tayyip Erdogan.
Congratulations to Mesut Ozil on his wedding night, about time he turned up for something this year. pic.twitter.com/AiNkJJHdMq

— Dylan Walsh (@dylanwalsh_) June 7, 2019
The former Germany international's wedding took place just over a week after Arsenal fell to Chelsea in the Europa League final, as the Gunners failed in their mission to qualify for the Champions League and must now compete in the Europa League for a third consecutive season.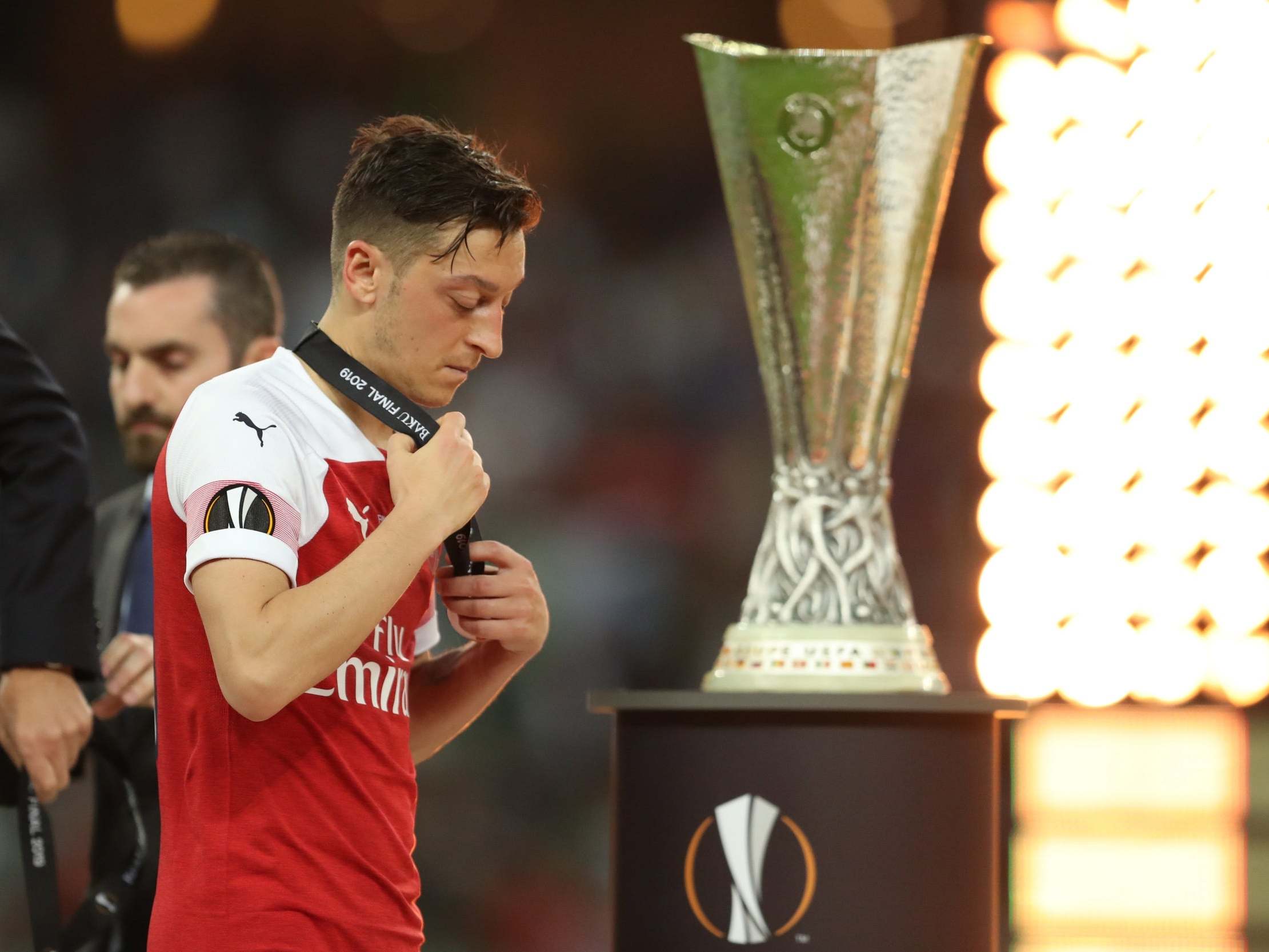 Ozil was substituted in the 4-1 loss to Chelsea in Baku on May 29, bringing up old demons of the fragile relationship between Ozil and Arsenal manager, Unai Emery, and now, the club's fans want the former Real Madrid midfielder out of the Emirates Stadium as soon as possible.
"Ozil, Mkhitaryan, Mustafi, Monreal, Jenkinson, Mohamed Elneny, Petr Cech, Welbeck, out," commented Klint on the Opera News app following news of the imminent exits of Aaron Ramsey, Cech, Welbeck and four other players when their respective contracts with the club expires at the end of June.
"Also sell Mustafi, Mavropanos, Jenkinson, Elneny, Ozil, Mkhitaryan," wrote another Arsenal fan, while Achaka commented that those players should be shipped out and new players be brought in. He said: "Ozil, Mkhitaryan, Xhaka, Jekhinson, Mavropanos, Elneny to go and bring players who can bring victory to the club. Also sell Mustafi."
Meanwhile, Bbosa Kenneth listed a couple of other players that the Gunners should sell this summer. "[Sead] Kolasinac, Mustafi, [Laurent] Koscielny should be axed as well," the fan wrote in their comment on the Opera News app.
Another fan also mentioned Kolasinac as a player who should leave the Emirates Stadium this summer and went on to give a reason why. "To me Kolasinac never makes through passes, all [his attempts] are shots at opponents so replace him," wrote the fan.
Do you agree with the list of players these fans believe should be shown the way out of the Emirates Stadium by Arsenal this summer?
Share your thoughts with us in the comments section.