The years of heartbreak from losing major finals as a Liverpool player came to an end recently with the Champions League title for midfielder, Jordan Henderson, who was signed by the Merseyside club from Sunderland on this day in 2011.
Henderson captained the Reds to a 2-0 win over Tottenham Hotspur and lift a sixth Champions League/European Cup title for the club on June 1, bringing an end to a run of four consecutive major finals in which the club lost since he arrived at Anfield eight years ago.
The energetic midfielder had helped the club to the League Cup title during his first season with a penalty shoot-out win over Cardiff City in February 2012, but this was followed by years of heartbreak which saw Henderson and the club come close yet fall short of glory four times.
This run began just months after the 2012 League Cup win as Liverpool fell 2-1 to Chelsea in the FA Cup final, a match which Henderson played all 90 minutes as goals from Ramires and Didier Drogba helped the Blues to the title in May 2012.
Henderson's next major final came in 2016 when he captained Liverpool against Manchester City in the League Cup final, playing all 90 minutes plus 30 minutes of extra-time as both teams played out a 1-1 draw before City went on to win 3-1 on penalties at Wembley Stadium.
Like 2012, Henderson and Liverpool made two appearances at major finals in a season but after losing to City in the League Cup, Henderson was helpless as he watched from the bench while James Milner captained the team to a 3-1 loss to Sevilla in the Europa League final.
Henderson was back in the starting line-up the next time Liverpool featured in a major final, in the 2018 Champions League against defending champions Real Madrid and once again, had to endure the pain of failure as the Spanish side ran away with a 3-1 win at the Olimpiyskiy Stadium in Kiev.
So it was with great joy that the Sunderland-born midfielder who turns 29 in a few days lifted the 2019 Champions League title after goals in each half from Mohamed Salah and substitute, Divock Origi, ended the run of finals heartbreak for Henderson and the club.
SIX TIMES. 🏆🔴 pic.twitter.com/W8OBeh8OaX

— Anfield HQ (@AnfieldHQ) June 8, 2019
That win at the Wanda Metropolitano in Madrid was Henderson's 324th appearance for Liverpool in a season which he scored just one goal – the third in a 3-1 comeback win at Southampton in a Premier League match played at St. Mary's Stadium in April 2019.
Real Madrid celebrate posthumous birthday of key man in club history
One of the most important men in the history of Real Madrid, so important that the club's major landmark is named after him, would have turned 124 years old today.
Santiago Bernabeu was born no this day in 1895 in Albacete and joined Real Madrid's youth team in 1909 aged 14 before rising through the ranks to become first team captain and featuring for the club until his retirement in 1927.
Bernabeu continued to be associated with the club until 1935, first as a director, later becoming assistant manager and finally manager of the first team. The start of the Spanish Civil War in 1936 saw professional football stopped, with Bernabeu a soldier who fought in it.
After the war, Bernabeu became Real Madrid president in 1943 and led the club from obscurity to an era of success which included 16 league titles, six Spanish Cups, one Intercontinental Cup and six European Cup titles – five of which were won in consecutive years.
Bernabeu remained president for 35 years until his death in June 1978 after the club won a 16th league title under his tenure.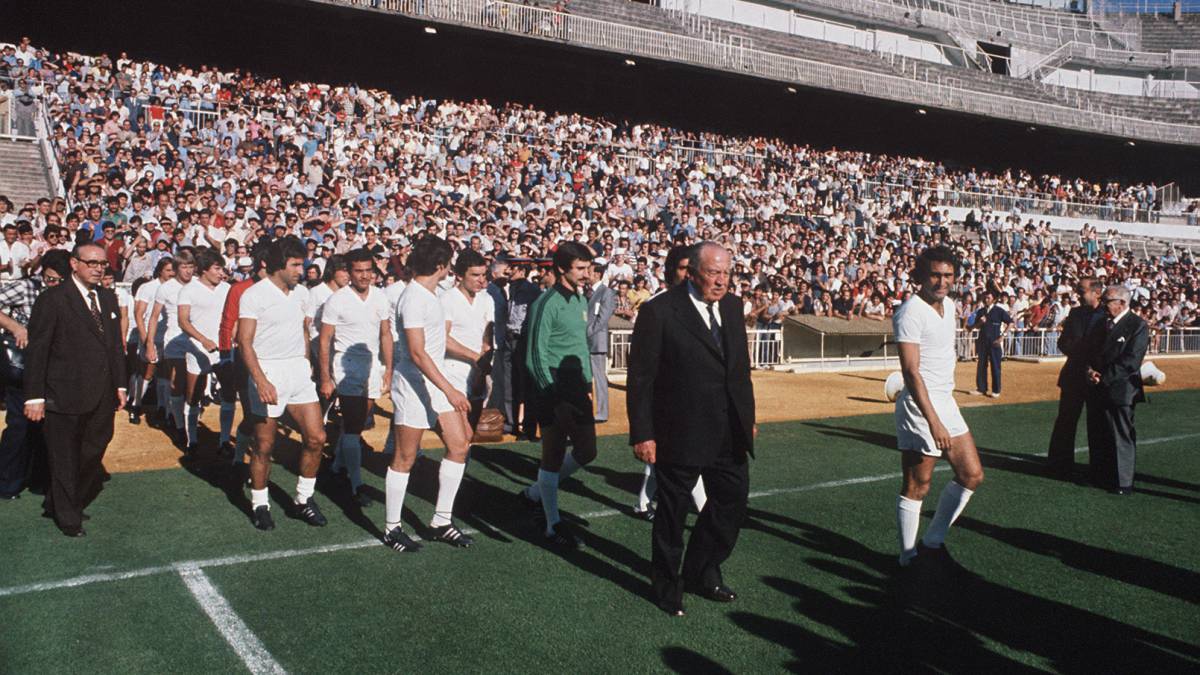 Also on this day in football
Cameroon announced themselves to the football world on this day in 1990 by shocking defending world champions, Argentina, in the opening Group B match of the FIFA World Cup as a Francois Omam-Biyik goal in the second half was enough for the Indomitable Lions to claim a big win despite seeing two players sent off.
The Africans would go on to top the group which also had Romania and the Soviet Union and become the first team from the continent to make it all the way to the quarter-final stage before falling 3-2 after extra-time to a Gary Lineker-inspired England side.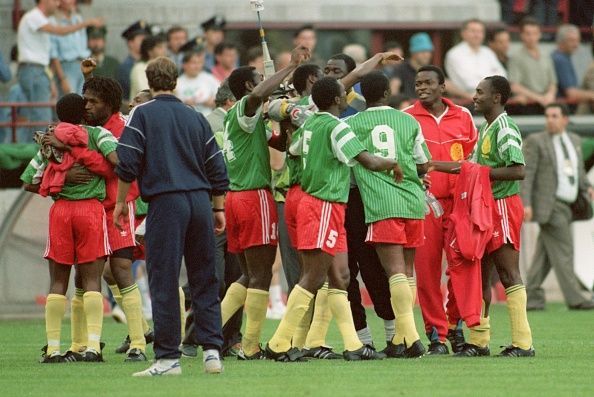 Cameroon's team to the 1990 World Cup in Italy remain one of the most iconic to have ever graced the competition.