It was great joy for Real Madrid fans as the club completed a massive deal for Chelsea star man, Eden Hazard on Friday night.
Official Announcement: @hazardeden10. #WelcomeHazard | #RealMadrid

— Real Madrid C.F. ???? (@realmadriden) June 7, 2019
Since the departure of Cristiano Ronaldo to Juventus, the Los Blancos have struggled for a new hero and the coming of the Belgian lift spirits around the Bernebeu.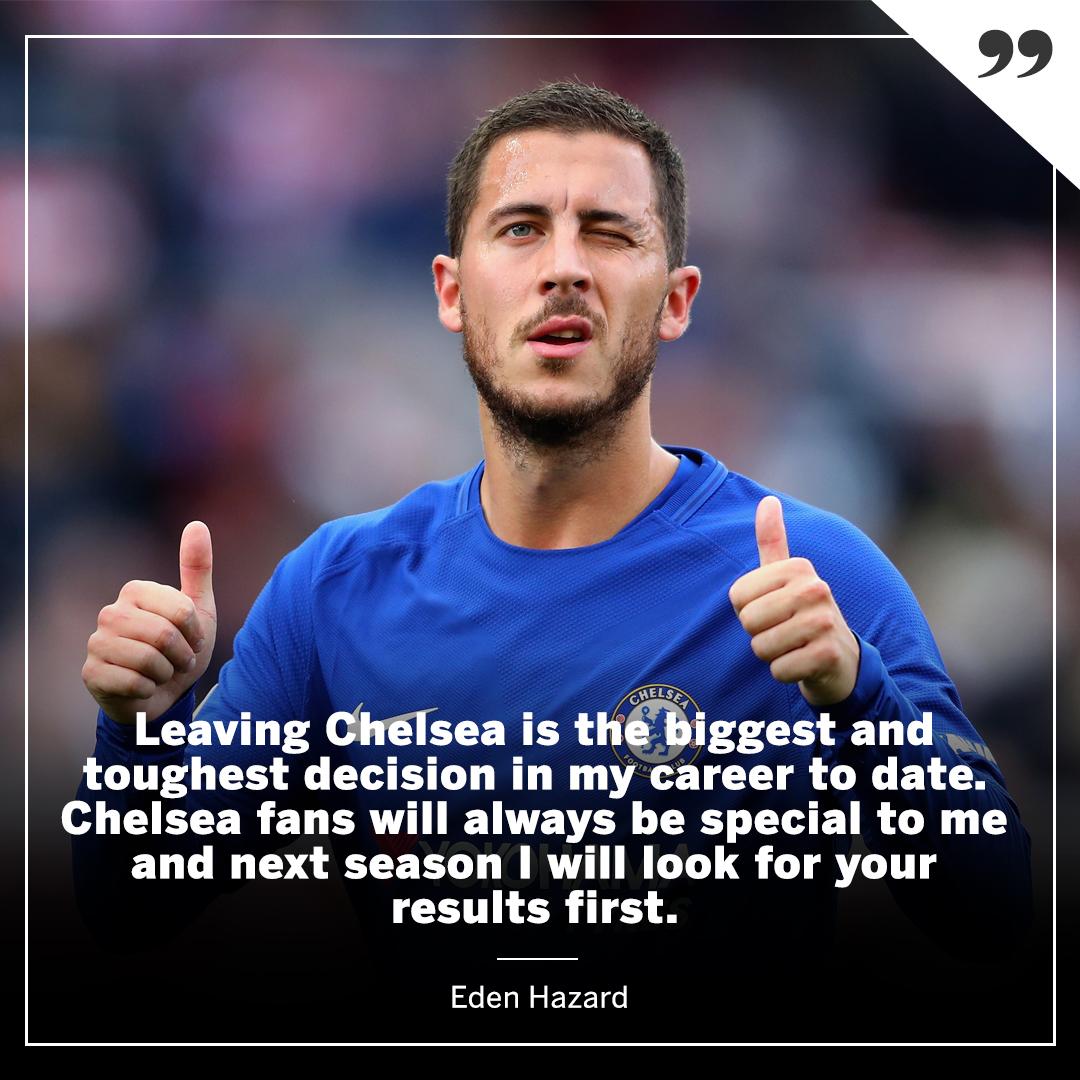 Interestingly, while twenty teams compete in the La Liga, only Real Madrid and Barcelona are expected to challenge for the title. The clashes between the two powerhouses are anticipated ahead of every season as it is the biggest rivalry in club football.
El Clasico has been graced by several great players and Eden Hazard will hope to dominate those games when he represents Real Madrid against Barcelona. Hazard has faced Barcelona before in his career and his performances in those games can give Real Madrid fans a glimpse into what the Belgian can do against the Catalans.
In July 2015, Chelsea took on Barcelona in the International Champions Cup at the FedEx Field in Landover, Maryland in the United States of America. This was the first time that Eden Hazard – Real Madrid's equivalent of Lionel Messi – came up against the La Liga champions. Although it was a pre-season game, many football fans were excited to watch Hazard in action against Lionel Messi. It was the first time that the two stars, both of whom are regarded as the best dribblers in modern football came head to head for the first time.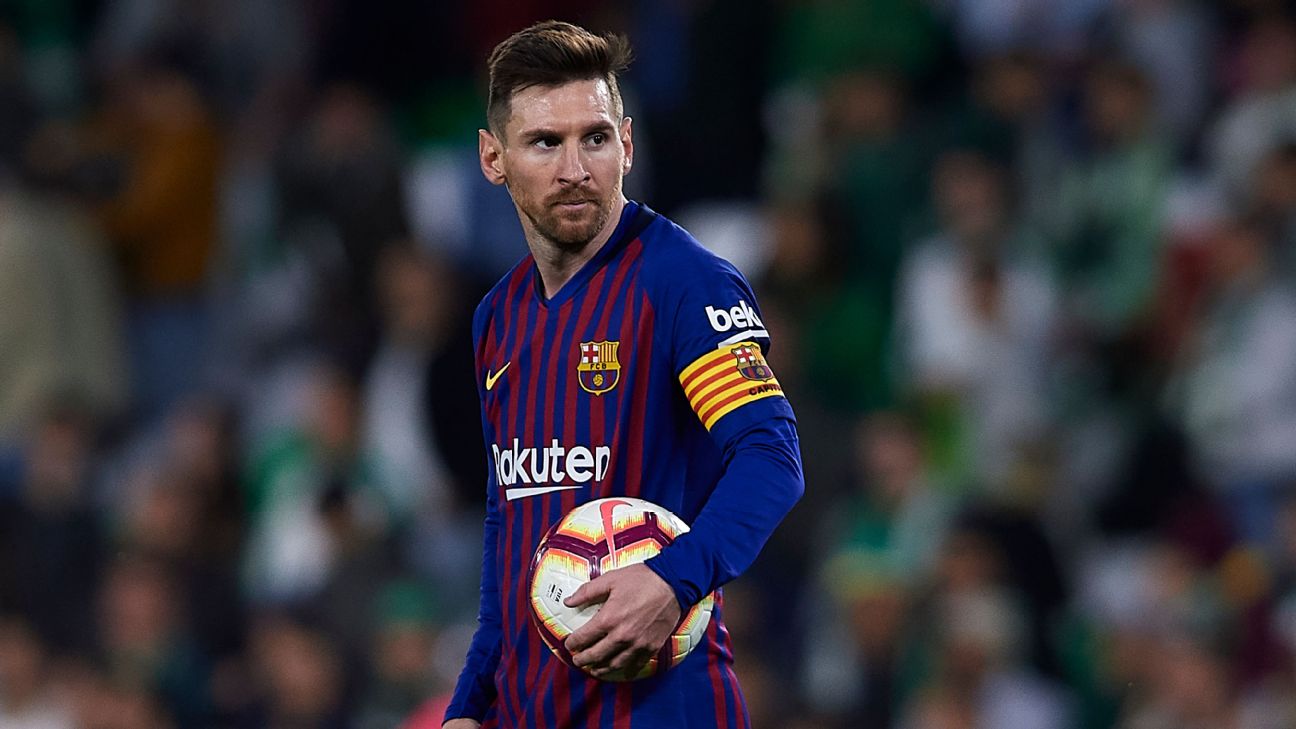 Lionel Messi is very much the better player as his team and individual achievements clearly overshadows Hazard's. The Argentine has also been at the top of the game for more than a decade, a feat that has only been matched by his arch-rival and nemesis Cristiano Ronaldo. Messi has constantly proved to better than the rest because he combines his blistering pace and dribbling with incredible goal-scoring ability.
The Last time Eden Hazard faced Barcelona… 1,2,3,4,5 defenders.. Sensational solo goal..

Barcelona are you ready? pic.twitter.com/wrNG6o2mWg

— Jack Robinson (@FeralJack_) December 11, 2017
However, it was Eden Hazard who stole the show on that fateful day in Maryland. Hazard broke the deadlock in the 10th minute with a magnificent solo goal. The former Chelsea man seemed to mock Messi on the day as he scored a goal that is almost synonymous with the Argentine skipper.
Hazard skipped past five Barcelona players and found his way into the box before calmly slotting the ball into the bottom corner of the net. The goal is very similar to several solo goals scored by Lionel Messi. The Barcelona captain scored a similarly sensational goal against Athletic Bilbao in the final of the 2015 edition of the Copa del Rey just a few weeks before the game.
Although, Barcelona equalised through Suarez in the second half before Sandro Ramirez took the Catalans ahead. Eden Hazard was the star of the match and was instrumental in the team's attacking phases. Gary Cahill equalised in the 85th minute to send the game to a penalty shoot-out which the Premier League side won.
Chelsea scored all four of their penalties in the shoot-out – through Radamel Falcao, Victor Moses, Ramires and Loic Remy – and subsequently won the match after Alen Halilovic and Gerard Pique both missed. Many fans did not agree that Hazard outshone Messi as there were suggestions that the Barcelona man did not give his best because it was a friendly game.
Hazard bullying Barcelona >>>

— Eden Hazard stan account (@Adridista_) December 11, 2017
There was a bigger buildup to the round of 16 Champions League clash between Chelsea and Barcelona in the 2017/18 season. The Belgian star was aware of the comparisons between him and Messi but he was quick to dismiss them. He expressed his pride at being compared with Messi or Ronaldo but insisted he was a "completely different" player.
"It's good to be compared with the greatest ever, Messi or [Cristiano] Ronaldo," he said in the news conference ahead of the game. "But I'm completely different. We play in a different league. I try to do my job and try to reach their level, because they are the best in the world. Every season I try and do my best."
? Eden Hazard: "I can't be compared to Messi. Yes, there are some similarities, we're both small and fast but he scores important goals in every game. I can't be compared to the incomparable." ???? pic.twitter.com/W01JCw6VgO

— Football Tweet (@Football__Tweet) June 8, 2019
"When we play this kind of games, we need to perform. If you want to be one of the best, you have to play well in the big games. This is a big game. Let's go for it and try and give everything. Last year we didn't play Champions League, but this year we are back and I played a few good games: Atletico Madrid away, Roma, and here against Madrid."
"You want to shine when you play the best in the world. If I want to reach that level, I need to do a great game tomorrow."
However, the Belgian did not live up to expectations in the first leg and was completely disappointing in the second. Messi, on the other hand, reminded everybody at the Stamford Bridge why he is regarded as the best ever. He scored in each leg of the tie whereas Hazard failed to impact the game in any way.
There was one pretty important mitigating factor, of course. With Antonio Conte reluctant to start either Alvaro Morata or Olivier Giroud as a central striker, Hazard was deployed as the focal point of Chelsea's attack. The Belgian has never hidden his reluctance to play as the main striker or the false nine in a 4-3-3 system. He claimed that "he felt like he had run but he had not played football."
To be frank If Conte lets Eden Hazard play as he wants and didn't confine him in to a system then i am not afraid of facing Barcelona.

— Ayden (@AydenMalek) December 11, 2017
Madrid-based publication Marca gave him two stars for his performance in the first leg. AS gave Hazard, as well as seven of his teammates, two stars following his display against Ernesto Valverde's team. However, over in Catalonia the marking was rather different. Hazard certainly caught the eye and received three stars from Mundo Deportivo for his performance.
With Eden Hazard now a Real Madrid star, he will be involved in several clasicos and will hope to certainly catch the eye and help Los Blancos get victories over the Catalans. As he has mentioned that he hopes to play at the level of Lionel Messi and Cristiano Ronaldo one day, dominating those games will go a long way in establishing him as a world beater.
??✨ @hazardeden10 is bringing the SKILLS!#WelcomeHazard | #HalaMadrid pic.twitter.com/rM2R1LO4VL

— Real Madrid C.F. ???? (@realmadriden) June 7, 2019
What do you think of Hazard's performances against Barcelona so far, and do you think he can lead Real Madrid to victories against the Catalans? Share your opinions with us and leave your thoughts in the comment section.