Former Arsenal boss Arsene Wenger has revealed his toughest challenge during his time as a manager.
The Frenchman was Arsenal boss between 1996 and 2018, and prior to that, coached Ligue 1 side Monaco.
During his early years at Arsenal, the 69-year-old had a successful time, winning many trophies; but between 2006 and 2018, he had a hard time winning the major trophies Arsenal fans were more interested in.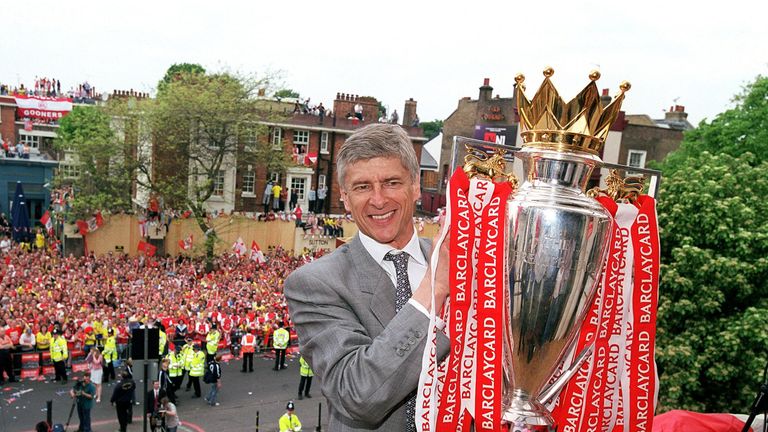 Between 1996 and 2005, he won three Premier League titles and four FA Cup trophies. He didn't win any trophy outside of the FA Cup between 2006 and 2018.
Wenger has also revealed he may not return to management.
He said, according to the Sun: "When I left Arsenal I thought 'do I go straight back into that heat again?' Because once you go into that, you know there is nothing else. So I thought I'd take a bit of time out. Two months . . . three months  . . . and now I have a problem to get back in again!
"But I will go back into football for sure. The appetite and the desire is still there. So now I have to decide whether I return as a manager or in another role. In 40 years of management, my toughest competition was always with myself. As long as I am on this earth my basic question will always be 'what is my next level?'
"That will never change. But now I am at an age where I have to fight not to go down."
Wenger has been working as a Pundit since he left Arsenal and has been linked with a move to Premier League side Newcastle United in recent times.
The Premier League legend also revealed the fascinating way he has been living his life since his departure from English football.
He said: "I'm not as fit as I was when I was 20, but I still run ten kilometres every day and my joints have survived, so that's not so bad. I have enjoyed getting away from the stress. I have discovered the freedom of time in front of you and that's a good feeling.
"For example, if I have an interesting lunch, now I don't have to get up and leave early because I have some other commitment. I read a lot, I've travelled a lot, I do lots of different sports, some charity work and I have attended many conferences on football, on management, on motivation and on the meaning of life, although I still don't know what that means."
Do you think Arsene Wenger will return to management? Let us know with your comments