Barcelona football club was founded by a foreigner from Switzerland; Jorge Samper and the club has gone on to become the heartbeat of Catalonia. The club's football academy; La Masia has been important to winning the hearts of the Catalans and making them die-hard fans of the club. It brought great joy to the first set of fans to see their children and friends helping their beloved side win titles.
The prestigious football academy has produced some of the biggest super stars in the history of football, most of them being citizens of the city. Today, the academy includes more than 300 young players. It has been a significant factor in Barcelona's European success and Spain's dominance in football. 
The academy is most famous for inventing a unique brand of football that combines Johan Cryuff's Total Football; a fluid system where all the players are involved in both attacking and defensive plays, with the Spanish one-touch system of quick passing. This 'Tiki-Taka' system is pleasing to watch and it all but delivered the only World Cup in Spain's football history.
Before it became the world best academy, La Masia de Can Planes was an old Catalan farmhouse, built in 1702. The idea for the youth academy was proposed to President Núñez by Jaume Amat, and Oriol Tort was put in charge of the facility. By 1979, it was first used by Barcelona to house young footballers who originated from outside Barcelona.
From 1979 to 2009, 440 youngsters have left their homes and families to stay at the academy. About half of them were from Catalonia, and the rest came from other in Spain and beyond, including Cameroon, Brazil, Senegal and Argentina. Of those 440, 40 made it into Barcelona's first team.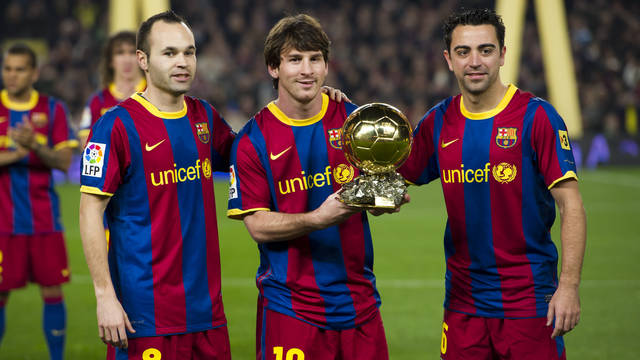 In 2010, La Masia became the first youth academy to have trained all three finalists for the Ballon d'Or in a single year – Andrés Iniesta, Lionel Messi and Xavi.
The turning point in La Masia's history came in 1988 when Johan Cryuff became the manager of the Barcelona first team. He took over the team after a players' revolt called for the head of Barcelona president, Josep Lluis Nunez. Cryuff had to sell most of the first team members and build a new team. In early July 1988, El Flaco ('the skinny one') outlined the new 3-4-3 system and style of play he wanted to employ.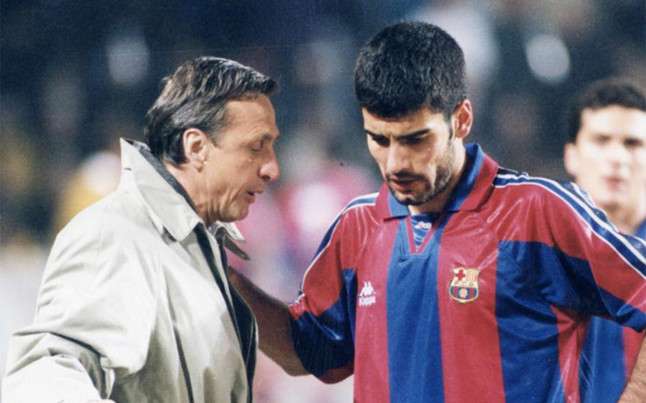 "He got a blackboard and drew three defenders, four midfielders, two out-and-out wingers and a centre-forward," recalls Eusebio to FourFourTwo. "We looked at each other and said: 'What the hell is this?!' This was the era of 4-4-2 or 3-5-2. We couldn't believe how many attackers were in the team, and how few defenders. He single-handedly introduced a new way of playing football in Spain. It was a revolution."
Cryuff later explained the logic behind his formation and why he believed it would be a game-changer in that era of football. He said, "If you have four men defending two strikers, you only have six against eight in the middle of the field: there's no way you can win that battle. We had to put a defender further forward."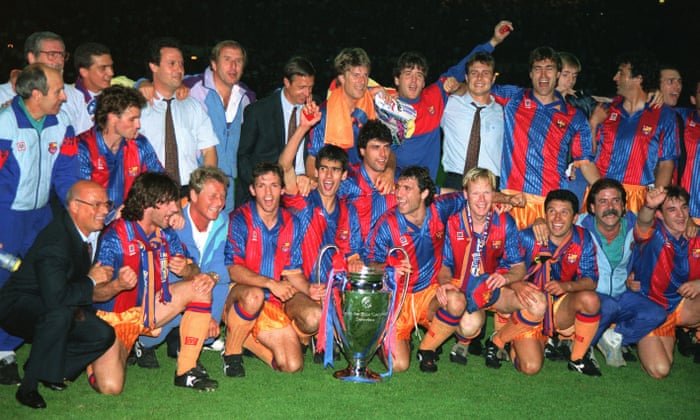 "I was criticised for playing three at the back, but that's the most idiotic thing I've ever heard. What we needed was to fill the middle of the pitch with players where we needed it most. I much prefer to win 5-4 than 1-0," Cryuff explained. This logic later became the philosophy of FC Barcelona and they instilled an attacking mentality into all the students at the La Masia.
In 1988, Cruyff's squad was thin on the highly technical artists needed to implement his new possession-based style of football so La Masia had to be overhauled. Initially, new students were selected based on their physical strength rather than their technical abilities as a footballer but Cruyff changed that by asking the scouts to select players who were intelligent with the ball.

This idea of finding the artist before turning him into a footballer began to bring dividends and Pep Guardiola was discovered. "I had short lads like Albert Ferrer, Sergi or Guillermo Amor; players without great physiques but who pampered the ball with their touch and pressed the opposition like rats,"Cryuff revealed to FourFourTwo. "Even Pep wasn't all that physically, but with the ball he was intelligent. That's what I wanted."
Barcelona have had spells where they deviated from Cruyff's philosophies but Pep Guardiola became manager in 2008 and returned the club back to the style that won them many titles in the early '90s. In 2009, Lionel Messi became the first La Masia graduate to be awarded with the Ballon d'Or prize for the best footballer in Europe, and the FIFA World Player award, for the best footballer in the world.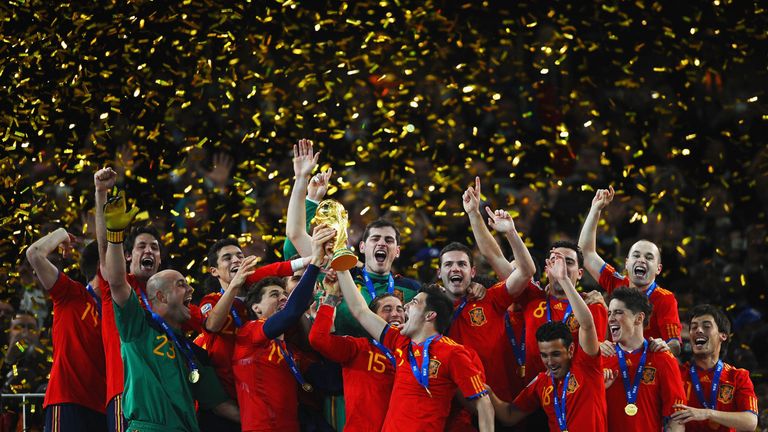 A year later, Spain won the 2010 FIFA World Cup with seven players from Barcelona, setting a record for the most players to be provided by a club side for a team in a World Cup final. The Spanish team adopted the playing style of Barcelona and had technical players who were well equipped to keep possession, play quick passes and circulate the ball amongst them selves.
On 25 November 2012, for the first time, Barcelona fielded all eleven players that have come up through La Masia in a La Liga match. Dani Alves was substituted by Martín Montoya due to an injury in the 13th minute, and Barça played the next 60 minutes with Víctor Valdés, Jordi Alba, Carles Puyol, Gerard Piqué, Montoya, Busquets, Xavi, Iniesta, Cesc Fàbregas, Pedro, and Messi.
Guardiola left the club as manager in 2012 and the philosophy of promoting players from the La Masia to the first team left with him. In the years immediately following this golden age, Barcelona began to recruit players like other top clubs in the world by using huge sums of money to acquire talents that would replace the highly talented La Masia graduates like Xavi and Iniesta who had begun to age. 
Neymar, Luis Suárez, and Rakitic joined the club for huge sums of money and helped Barcelona win the treble in 2015 under former club captain; Luis Enrique. Lucho, as he was fondly called was not a graduate of the La Masia and he did not impose the tiki-taka system on the players. Instead, he favored an attacking system that was built on wing-play and the brilliance of the attacking front men. Philippe Coutinho, Paulinho, Ousmane Dembele, and many more stars have made their way to the Barcelona starting 11 and most of the La Masia graduates who get chances to play in the first team have not been good enough. While Rafinha, Carlos Alena, and Sergi Roberto have made their breakthrough, only Roberto has established himself as a regular and he had to be retrained as a right back instead of playing as a midfielder. 
This phenomenon questions La Masia's influence on Barcelona's history. The club has always prided itself on relying on La Masia's products for success but the club might have been fortunate to have generational talents during those spells. In fact, most of the greatest moments in Barcelona history were provided by foreigners and this is why the club management return to bringing talents from abroad.
Throughout the history of Barcelona, foreigners including Kubala, Cryuff, Koeman, Maradona, Ronaldinho, Eto'o and Messi have been the best players in their generations. While the technical ability of Guardiola, Xavi, and Iniesta have been hailed and rightly so, it is the foreign talents that have excited the Cules the most. Of this lot, only Lionel Messi was trained at La Masia.
Lionel Messi is the greatest player in the history of the club and he was signed as a teenage boy all the way from Argentina. Although the club cared for him and put their trust in the extremely talented footballer, he chose to play for his native Argentina when he was required to make a decision. He might be a La Masia graduate but he is still a foreign talent even if he was groomed from his teenage years.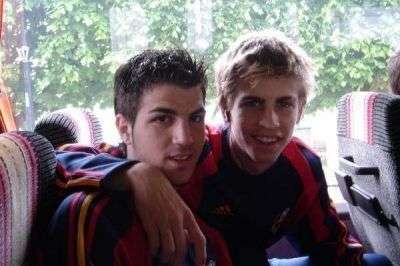 Fabregas and Pique, who were both very instrumental in establishing Spain as a football powerhouse between 2008 and 2012, are La Masia graduates but they had to relocate to England to become better footballers. In fact, it is believed by some fans that these players became super stars because of their knowledge of foreign football; English football which they experienced at a tender age.
The dream of many Catalan children is to get accepted into La Masia and become a first-team regular at the club like their idols before them. However, history shows that the graduates need to leave the club and make their names somewhere else in order to become relevant. While they have produced many graduates, only Messi, Pedro, Guardiola, Xavi, Iniesta, Jordi Alba, Puyol, Pique, and few others reached world class status.
The quality of the training received at La Masia is world class.  The new Masia, opened on 20 October 2011, features a remarkably functional design, comfortable user facilities and the ability to expand in accordance with the Club's needs. It includes unbeatable installations that were exclusively designed to optimise the intellectual, personal, and social development of young sportspeople.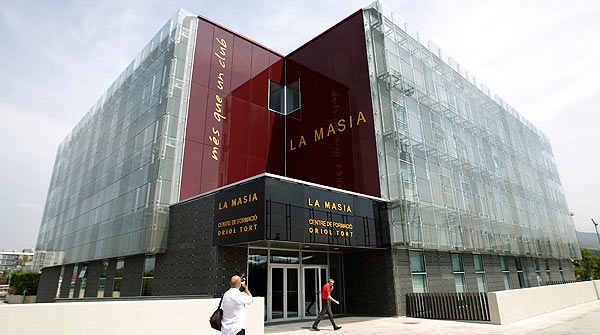 The academy provides football training without ignoring human warmth and proximity among the residents, educators and club staff, and which has spawned such outstanding results. The building has a surface area of almost 6,000 square metres on five floors, three of which are used by the academy and the other two of which are reserved for future uses.
La Masia can help youngsters become professional footballers if they are talented enough, although they may not achieve their dreams of breaking into the first team of FC Barcelona.