Manchester United boss Ole Gunnar Solskjaer has identified Moussa Dembele as a possible replacement for Romelu Lukaku, according to the Sun.
The Frenchman has been brilliant for Ligue 1 side Olympique Lyonnais and has scored 22 goals and provided 6 assists in 50 games this season.
Solskjaer wants to bring in the 22-year-old should Lukaku decide to leave Man United this summer. Lukaku has been linked with a move to Italy.
Last month, the Belgian international admitted that he was unsure about his future at Old Trafford.
Asked after United's draw with Chelsea if he will stay at the club next season, Lukaku said: "I don't know, I am not here to entertain rumours. I am still under contract."
Solskjaer is already making plans for Lukaku's probable departure from the club. The Norwegian is looking to bring in young and talented players to lift the club.
The Man United boss wants to stop the signing of marquee players and focus on the aquisition of players that are talented, young and hungry.
Solskjaer is planning an overhaul of the team, and reportedly told his players, following their embarrassing loss to Cardiff City last Sunday, that he is ready to get rid of half of squad.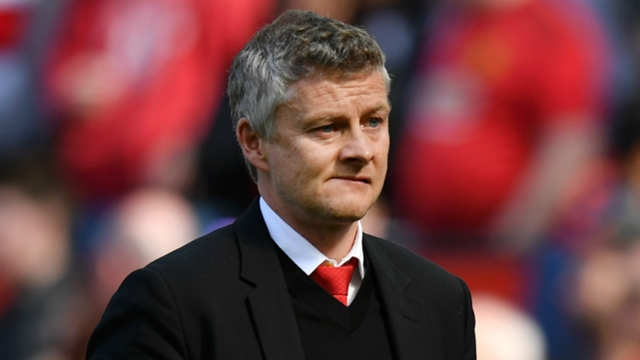 One of the areas the United boss is looking to improve is the defence. Solskjaer wanted to stick with the defenders ahead of next season, but with the terrible loss of form in the final months of the current season, the boss decided to change his mind.
READ ALSO: Departing Herrera names right man for Manchester United manager's job, you won't believe reasons he gave
He has identified Senegal defender Kalidou Koulibaly as his main target, but Milan Skriniar and Harry Maguire are alternatives should the Old Trafford side fail to land their man.
Koulibaly is no doubt one of the best defenders in Europe and has been linked with United for months.
He was reportedly United's top defensive target in the last January transfer window, but a deal was not done. It won't be a surprise if he decides to leave the Serie A as he was the subject of racist abuse in Italy earlier in the season.
United are set to get rid of some defenders, with Matteo Darmian and Marcos Rojo possible victims. The duo have been out of the United team due to injuries and poor form.
Which players do you want Solskjaer to buy and sell? Let us know by dropping a comment