Chelsea have left their fans angry following the injury picked up by English midfielder, Ruben Loftus-Cheek, during the 3-0 win over Major League Soccer side, New England Revolution, in a friendly match played in the United States on Wednesday night.
COME ON CHELSEA!!! 🙌#FinalWhistleOnHate pic.twitter.com/9HeaCpZvqH

— Chelsea FC (@ChelseaFC) May 16, 2019
Goals from Olivier Giroud and Ross Barkley with a strike in each half saw the Blues overcome their American hosts in the 'Final Whistle on Hate' match organised to raise money to help organisations fighting anti-Semitism and discrimination across the world.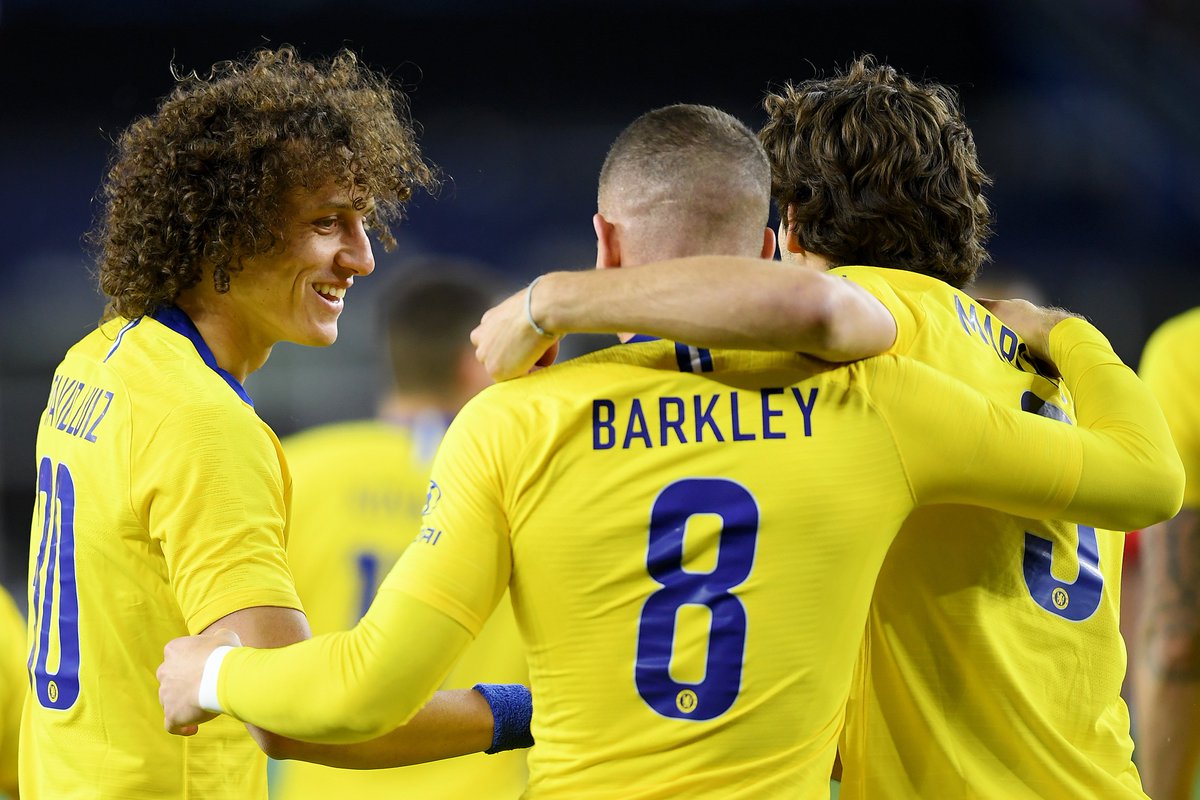 But the encounter, coming two weeks before the Europa League final clash later in May, was marred by the injury picked up by Loftus-Cheek as he is now expected to miss the showdown in Baku and possibly spend as much as nine months on the sidelines having reportedly ruptured his achilles tendon.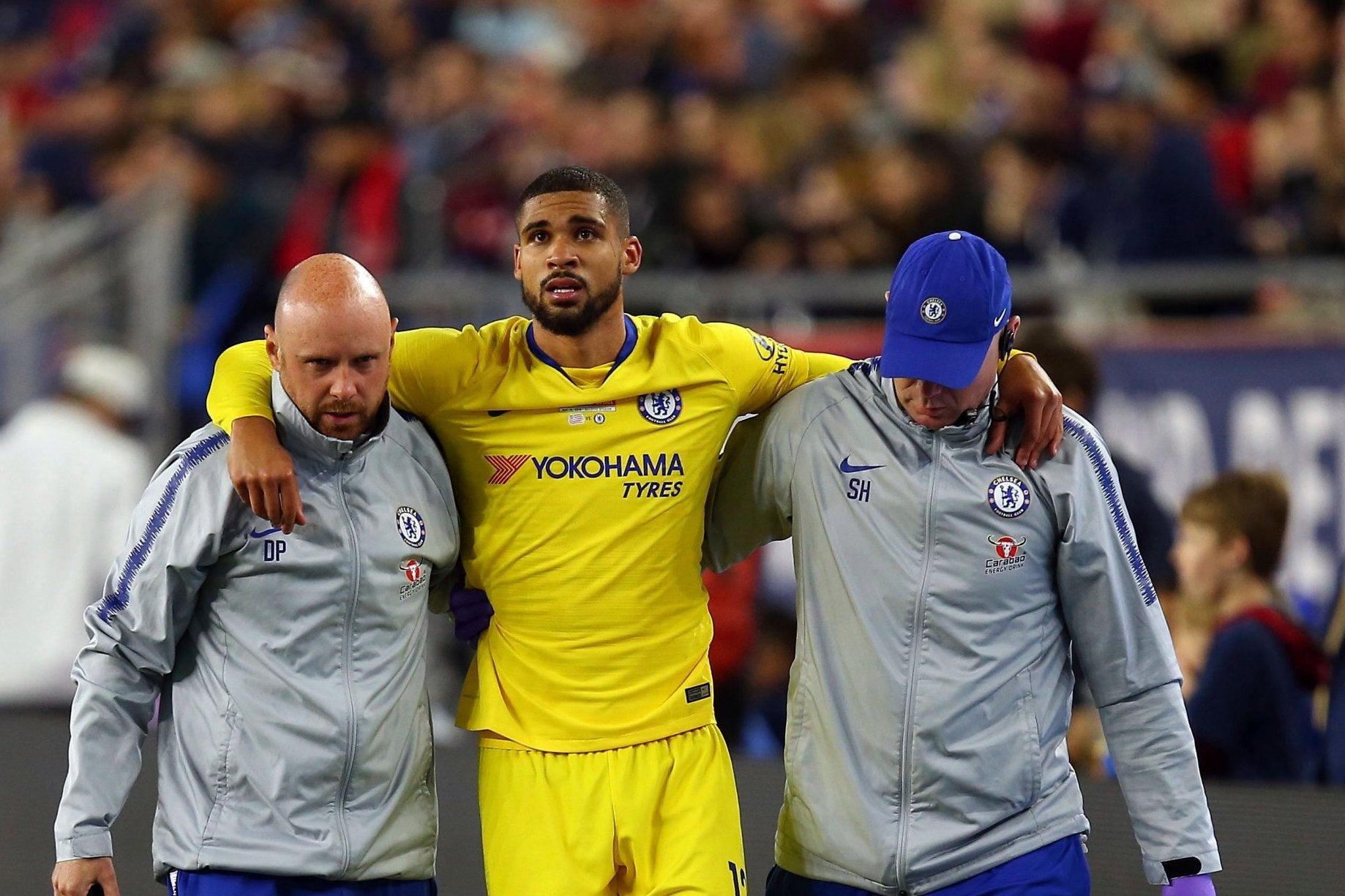 Despite not featuring much in the first half of the season, Loftus-Cheek has grown in stature during the closing months of the campaign, starting six of the Blues' last seven Premier League matches as well as scoring in the second leg of their Europa League semi-final win over Eintracht Frankfurt.
Thus, the news comes as a major blow to Chelsea boss, Maurizio Sarri, as the Italian will now be without Loftus-Cheek and Callum Hudson-Odoi who also suffered a ruptured achilles tendon recently. Sarri is now left with three fully-fit midfielders to pick from.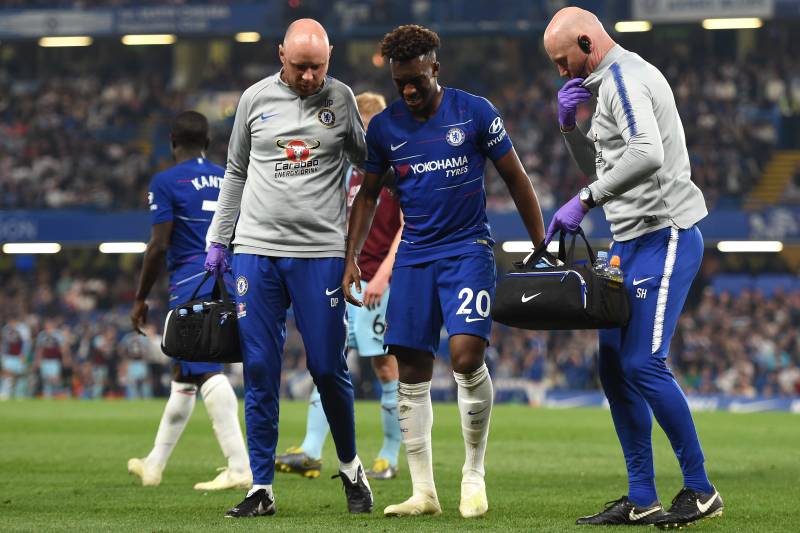 And such a situation has left Chelsea fans angry at the club over the decision to even play a friendly match with a Europa League final still to prepare for. The fans vented their frustration directly at the club on social media.
RLC out for the final pic.twitter.com/pPNlcyeQHu

— mitt (@mittycfc) May 16, 2019
— Seth (@SethCurtis13) May 16, 2019
Ruben pic.twitter.com/g3ZqIZ5S9Z

— MLJ (@Ole__Brumm) May 16, 2019
Okay we got the theme of this friendly but honestly why had to be before a final? Hope Ruben makes it to the final otherwise huge blow.

— Don (@CFCDon) May 16, 2019
Whoever set this game up at this stage of the season should be sacked. Absolute cretins 😡
All the best @rubey_lcheek

— Mike Pearce (@MrMikePearce) May 16, 2019
Get one of our best injured in a friendly before a big final. Ridiculous.

— Blue. (@zhong_lucky) May 16, 2019
Loftus-Cheek's injury all but confirms Ross Barkley's place in the match against Arsenal, with N'Golo Kante also a major doubt.
It's ok we have Barkley for the Final pic.twitter.com/00scxICtRU

— CFC Daily (@CFCDaily) May 16, 2019
The friendly match was tagged a disgrace by a number of fans, with some wondering why it would be scheduled not long before the Europa League final.
THAT FRIENDLY MATCH JUST BEFORE A EUROPEAN FINAL WAS A DISGRACE

— Rod Jones (@rodrigo_jones) May 16, 2019
Imagine having a friendly in another country before the final of a European competition. Disgraceful decision by our money grabbing club.

— Ethan 🏴󠁧󠁢󠁥󠁮󠁧󠁿 (@TheChelsTalks) May 16, 2019
Well there goes our Europa League. The dumb decisions by this club never ceases to amaze me

— Pravesh (@sarrigasm) May 16, 2019
Considered the heir to Chelsea talisman, Eden Hazard, should the Belgium international leave the club this summer or at any time in the future, injury to Loftus-Cheek is considered a big blow to Chelsea's chance of winning the Europa League.
Special night that ruined our chances of winning the Europa league. Well done!

— JS (@JS_ISR) May 16, 2019
Loftus-Cheek shouldn't have played. Unnecessary sub.

— Josh (@_Pulisic) May 16, 2019
Yeah cracking night. Lose one of our best players to injury before the Europa League final.
Get a grip.

— chris shutler (@chris_shutler) May 16, 2019
I blame our board and Roman for Ruben injury. I bet he had his final word about team selection, that best players need to play! Pitch was terrible, date was even worse.

I feel so damn sorry for Ruben.

💙

— Mr. Karol (@MrKarol4) May 16, 2019
Whoever fixed the date for this needless friendly is a bum…

If RLC misses the Final , we won't forgive that person

— O. W. U. R. A. K. U. 🇬🇭 (@Kante_Tackle) May 16, 2019
i understand it's for a good cause but to schedule this before our EL final was idiotic. sure you can blame sarri for putting him on but it's clear the best players had to participate- this falls squarely on roman's lap…for fucks sake i hope RLC i good

— spencer (@washinmasheen) May 16, 2019
Disgraceful management. Sack the board. Sack Marina. Bring in REAL football people who understand the club and care about the sport. We had a head start more than a decade ago and we've fallen so far behind. Sad and disappointed at the state of this club.

— Citizen of the Republic (@_SPQRomanus) May 16, 2019
If you two think we've got a better shot of beating Arsenal without RLC, you'd be wrong. The timing of this match was utterly ridiculous, borderline unprofessional.

— JS (@JS_ISR) May 16, 2019
READ ALSO: 'Bitterly disappointed' Arsenal slam major UEFA decisions ahead Chelsea clash in Europa League final
What are your thoughts over this matter? Will Loftus-Cheek's injury be a major blow to Chelsea's chances of winning the Europa League?
Share your views with us in the comments section.