Chelsea moved into third in the Premier League table as they picked up a comfortable 3-0 win over Watford at Stamford Bridge on Sunday. Watford began brightly, pressing Chelsea high, and would have taken the lead after just seven minutes had it not been for Kepa Arrizabalaga's stunning save to deny Troy Deeney.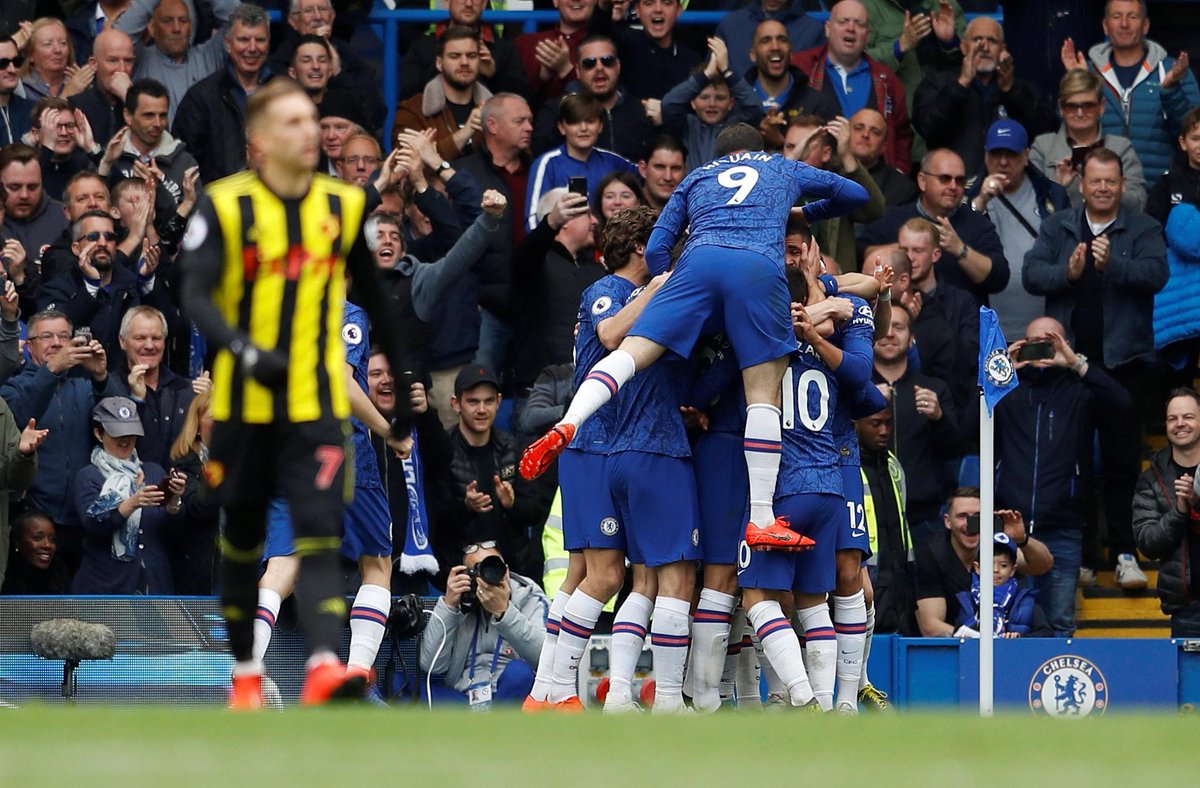 The Blues grew into the game, but struggled to create any real chances of note, and the game remained goalless heading into the break. However, whatever Maurizio Sarri said to his team at half-time certainly worked, as Ruben Loftus-Cheek and David Luiz both headed past Ben Foster inside six second-half minutes to give Chelsea a 2-0 lead out of nothing. The goals gave the Blues new life, and they dominated proceedings for the remainder of the game.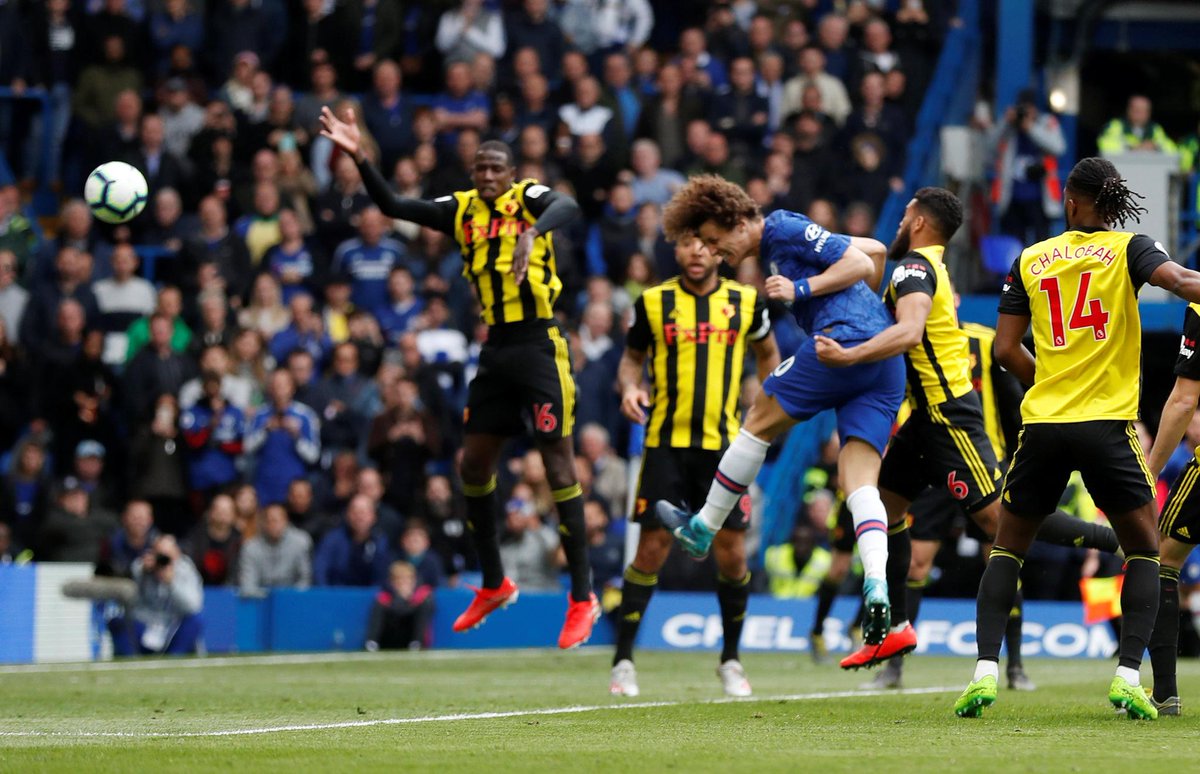 They grabbed a third with 15 minutes to go as Gonzalo Higuain showed his composure to chip the ball over the onrushing Foster. Watford had the ball in the back of the net a few minutes later, but Isaac Success's header was ruled out after it hit off the offside Andre Gray on its way into the back of the net, summing up what was a frustrating day for the Hornets.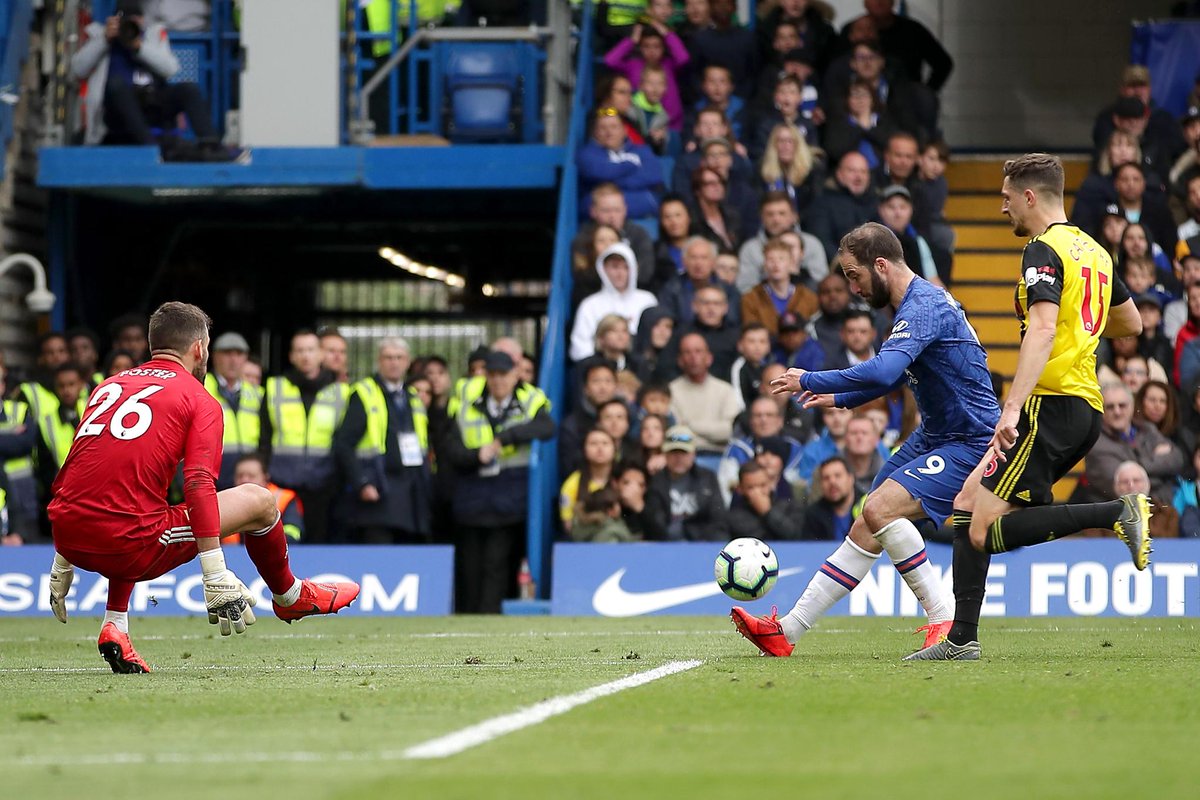 After the game, Chelsea fans were not happy with the general performance of Higuain as they believe he's fit to play in the Premier League after looking off the pace most times in the game.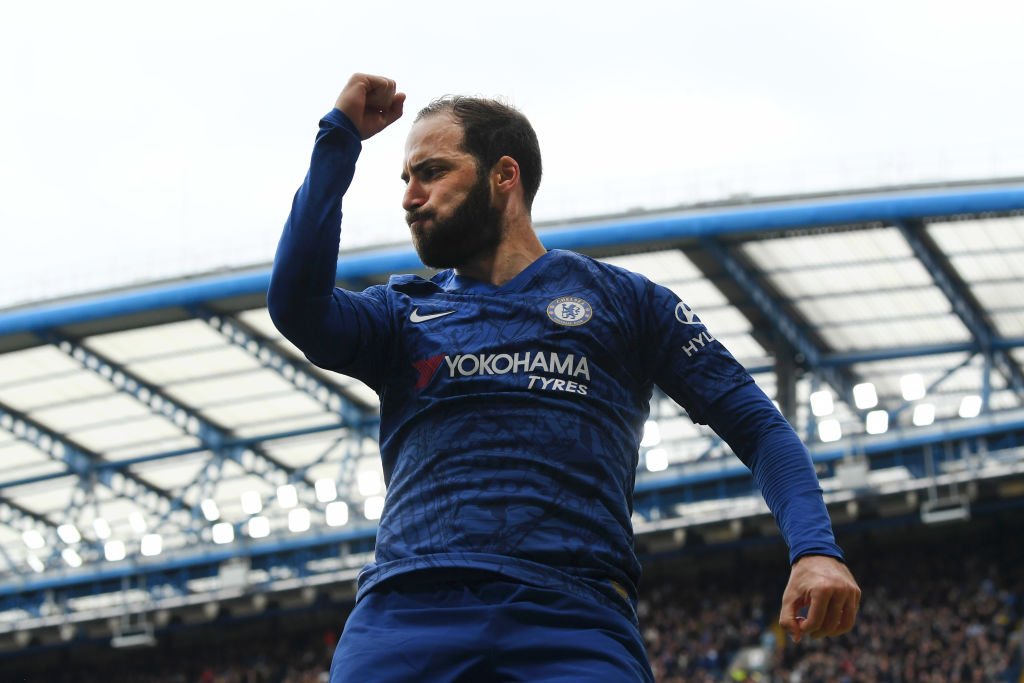 The Argentine striker scored the team's third goal in the game but it wasn't enough to convince some set of fans who believe he should return to Juventus in the summer as they insist on a better striker for next season.
Here are fans reactions to Higuain's performance against Watford:
What a strange game. Chelsea have been bang average, Higuain has been awful and yet Higuain puts them 3-0 up with a lovely finish. Weird.

— Matt Law (@Matt_Law_DT) May 5, 2019
Chelsea HT thoughts:

– Higuaín isn't helping, he's hurting

– Chelsea zonal marking = 🤮

– Need a better 2nd half from Hazard

– Worried about Kanté

— Alex Goldberg (@AlexGoldberg_) May 5, 2019
Higuain will be the absolute death of me…

— Mod (@CFCMod_) May 5, 2019
Gonzalo Higuain stats
10 duels, 50 lost#CHEWAT pic.twitter.com/Uuk6CZXySs

— 🇺🇲 Abbédiadoux 🇺🇲 (@abadiadoux) May 5, 2019
Let's return Higuain and add his 200k salary to hazard contract

— @S H A K O U R (@AShakirullah) May 5, 2019
Look at Higuain's heatmap. Is this man s striker? Play Alonso in that #9 role he'd be better pic.twitter.com/SXSFsVdxEO

— Juan Selaťse (@juanselatse) May 5, 2019
The Higuain I see always. #CHEWAT pic.twitter.com/7JMw35jipX

— Senator AJ (@notcrowther) May 5, 2019
Higuain has been -1/10 since joining us

— ً (@cazzaedition) May 5, 2019
In all seriousness, how must Giroud feel? Can't get in the side above Higuain in the worst form ever. So bad.

— Tess Derry (@tessderry1) May 5, 2019
Look at that Higuain 😡😡😡 get the hell out this club fraud #CHEWAT pic.twitter.com/XYlAgkmkX1

— OBIBA ft Kidi 🔥🔥🔥🇬🇭 (@dka_tweets) May 5, 2019
Higuain is seriously off the pace today.

— Nizaar Kinsella (@NizaarKinsella) May 5, 2019
Do you agree with Chelsea fans on this? Share your view in the comment section below… Thanks