Former Arsenal boss Arsene Wenger has revealed the qualities that make Patrick Vieira a good manager.
He revealed these after saying he sees the former Arsenal star managing the north London club in future.
Vieira is currently the manager of French Ligue 1 side Nice and in the past, coached American side New York City.
"I see him as the Arsenal coach one day because I think he is too young to go directly into international football," Wenger said to Canal Football Club.
"I think his life will go through club football. He has constructed his career intelligently and patiently.
"He left when he was young, he went to New York, he is now in Nice and he has taken time to mature and learn his profession.
"And something you can't give: he has a natural charisma, he is both elegant and authoritative.
"He has passed through a difficult time at Nice but he showed no signs of weakness. It is in times of crisis you see the coach."
Wenger left the Gunners at the end of last season and was replaced by Unai Emery.
Emery has not been able to change much at the Emirates with Arsenal struggling to finish in the top-four this season.
Meanwhile, Arsenal boss Emery is ready to overhaul his squad and some key first-team players could leave in summer, according to reports from the Daily Mail. The report claims Emery will be handed £45million in transfer kitty but is free to sell in other to make room and cash available.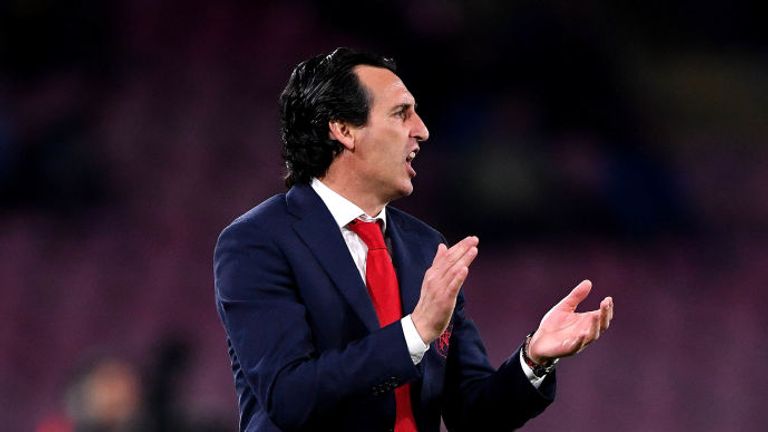 It's claimed that the North London club will try to move Shkodran Mustafi, Mohamed Elneny, Carl Jenkinson, Calum Chambers and David Ospina out of the Emirates.
Additionally, the Gunners will also listen to offers for high earners Mesut Ozil and Henrikh Mkhitaryan so they can add to a summer budget which is thought to currently stand at just £45million.