France World Cup winner Samuel Umtiti has refuted rumours he is looking for a move away from the Camp Nou stating he is happy at Barcelona. The 25 year old has been linked to Manchester United and Manchester City this season.
Reports emerged the French international is also looking for a move away with Barcelona preferring Clement Lenglet and Gerard Pique partnership in recent games. However, the former Lyon man who joined the La Liga champions in 2016 has debunked those rumours.
The World Cup winner who is currently on international duty said this during a Q&A with France station Telefoot.  He was asked by Telefoot (h/t Sport) if he would be at Barcelona next term, to which he replied: "Yes."
When he was asked whether he felt disappointed to have knocked out his former side Lyon in the Champions League, he decided not to give a straight answer.
The 25-year-old performed better in Telefoot's game this time around, whereby players must answer questions with a "Yes or No" but have the option of using a "joker" card once to avoid responding. Umtiti was asked in 2018 whether he would join Manchester United and used his get-out-of-jail option on that occasion.
There are no immediate concerns over the Frenchman's future considering he's contracted to the club until 2023 and Barcelona regularly challenge for the biggest trophies in European football.
Umtiti has only made nine appearances this season because of a knee injury, but Barca manager Ernesto Valverde recently welcomed his star back into the fold.
Valverde has other options in Gerard Pique, Clement Lenglet, Thomas Vermaelen and Jean-Clair Todibo, though there's no doubt Umtiti reigns as the superior option alongside the former when fit.
Umtiti has won the Copa del Rey in each of his two seasons at the Camp Nou and could come back to play his role in a third successive title defence, with Barca and Valencia set to clash in the final in May.
Having appeared to learn his lesson from last year, the defender was much more assured in judging his Barcelona future this time around, with his remarks sure to go down better among supporters.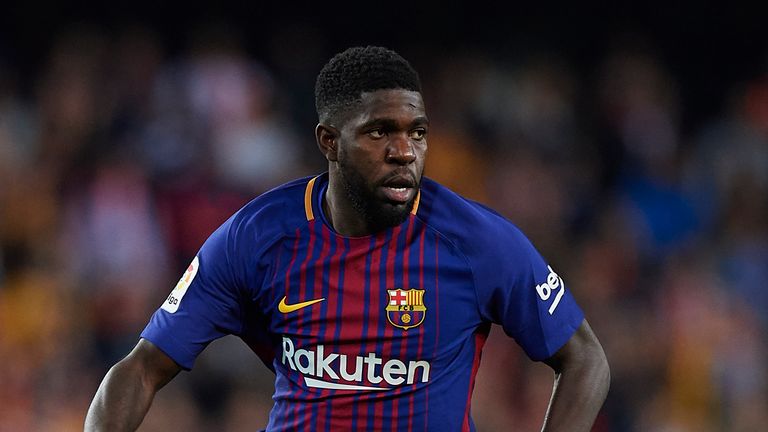 Vermaelen, 33, looks set to leave Barcelona when his contract expires in the summer, while 19-year-old Todibo is far from the finished product. Umtiti is poised to play a big hand in Barca's transition to playing without Pique when he eventually leaves the club, with no room for doubt in regard to his future at the Camp Nou.