Ole Gunnar Solskjaer has opened up on the players Manchester United are looking to sign. He did this after speaking on the reports linking Gareth Bale with a move to Manchester United.
Zinedine Zidane's return to Real Madrid this week has sparked new rumours that Bale's time at the Santiago Bernabeu will finish at the end of the season.
United's executive vice-chairman Ed Woodward has been a long-time admirer of Bale, although any potential deal for the 29-year-old would be expensive. Solskjaer, meanwhile, admits United need to consider many factors before committing to a signing a player.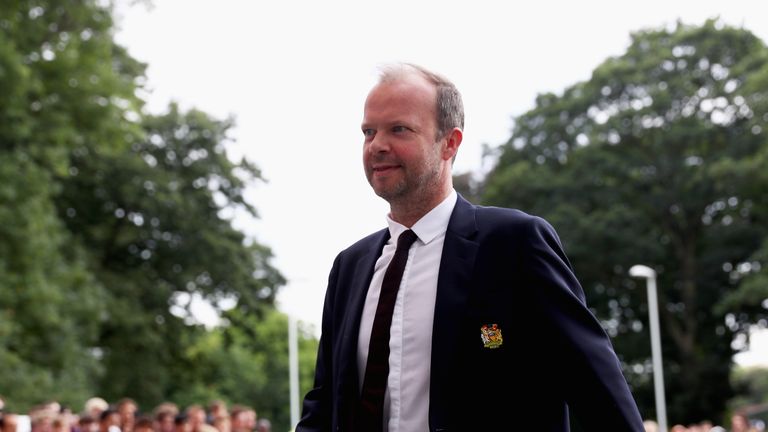 'I can't really comment on Gareth Bale or specific names because they're property of other clubs,' said Solskjaer.
'But we should look for quality players, definitely, and players who could improve us as a team. 'There's so many factors you need to think about when you sign players.
'It's not easy, I don't know if it's easy either, when you're in the media or when you're a supporter, you can think short-term.
'We've got to think about the longevity as well, who's going to fit in personality-wise. So, there's so many things that we need to think about.'
Meanwhile, Liverpool and Manchester United will have to fork out £70million if they want to sign Real Madrid flop James Rodriguez, according to reports. Rodriguez was shipped out on a two-year loan deal to Bayern Munich after failing to claim a place in the Real team.
With Zinedine Zidane returning as Los Blancos boss, it seems unlikely the Colombia international will have a future at the Bernabeu. Bayern have an option to make the deal permanent at the end of the season, but only if they can pay the agreed £50m fee.
According to Spanish newspaper El Confidencial, Madrid are looking to get more money for the 27-year-old to boost their transfer budget for a huge summer overhaul under Zidane. Jurgen Klopp and Ole Gunnar Solskjaer could both be in the queue to sign Rodriguez – but it will cost them.
Although the La Liga giants would want £70m, it is understood they would settle for €60million (£51m).
According to AS , the newspaper said: "Bayern have paid Real Madrid 6.5 million euros a year for each season (that James has been on loan in Munich), and if they want to keep him they will have to activate a purchase clause set at 42 million euros.
"If Bayern finally decide not to keep the player, Madrid will put him on the market for 60 million euros, an initial asking price that they won't drop any lower than 50."
Bayern have until 15 June to make a decision on Rodriguez.