Nigerian Traditional Ruler, the Oba of Iwo, HRH Abdulrasheed Akanbi has got Nigerians talking,  following his remarks about using magical powers to gain access into reverse banks in the United States Of America.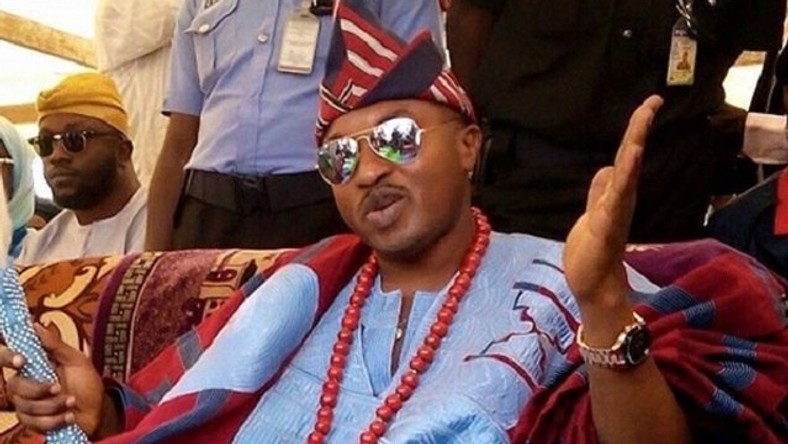 The traditional ruler had in an interview with The Guardian, advised those who claim to have magical powers, otherwise known as charm to prove it by using it to gain access into one of the 12 Federal Reserve Banks across the United states – arguing it would be an incredible feat to achieve.
Watch video below.
Interested in magically gaining access to any of the 12 Federal Reserve Banks across the United States? In a shocking video, the Oba of Iwo, HRH Abdulrasheed Akanbi, wants anyone interested in acquiring the magical powers required for such an incredible feat to reach out to him. pic.twitter.com/d4SNhCqOOF

— The Guardian Nigeria (@GuardianNigeria) July 31, 2019
In the video posted by the National daily on its official twitter page, the Monarch was seen pledging to help anyone who would pull of the "incredible feat" with where they can acquire such powers.
Even though he was saying it as a mockery to those who claim such powers exist, some commentators misunderstood him to have been supporting looting.
Consequently mixed reactions have trailed the video – while some expressed disappoint at the King for taking such a stand, others who claim to have seen the full interview simply tried to put the record straight.
One twitter user,@noafasina wrote,  "He wasn't encouraging anything. He was making fun of those who claims they have mystical powers to proof it by going to the reserves for money!"
Another one was quick to call on the attention of the country's anti graft agency, the EFCC.
"@officialEFCC
una don sleep? Anyway, una go surely wake up see this one"- tweeted @Okechukwu_Onoh
One Instagram user asked if he could use the same charm to retrieve US passport.
"Can the charm retrieve US passport? Asking for a friend" @

be_ceee on instagram.

See more reactions below;
God! Who did we offend in this country 😥😥😥@GuardianNigeria , did they pay you to do this?

— Inspired Muslimah (@AzeezatBukola) August 1, 2019
He's the king of Yahoo boys

— Nnennaya Okposuogu (@neneOkposuogu) July 31, 2019
The real 'Nigerian Prince' we hear about. 😂😂😂

— chris_udoh (@chrisudoh95) July 31, 2019
While the whole statement is morally wrong and shouldn't come out from any responsible person, it is important to note that what he said was that anybody with such power shld come for him to show them where they can use the power and not how to acquire the power.

— Mashood Amasa (@AmasaMashood) August 1, 2019
Actually what I'll wish the Oba does is, sue The Guardian for defamation of character and Blackmail. Terrible!

— Oladeinde AbdulAfeez (@Aphix15) August 1, 2019
And this is a king, embarrassing to say the least; that might explain how he made his money.

— Adeolu Amos (@AmosAdeye) July 31, 2019
People should ask for full video of the interview to know where is coming from by making this statement.

— Bababtunde F Afolayan (@a4lahyan) July 31, 2019
Whatever you tried to achieve with this. Shame on you Guardian Nigeria.

— THABISO🇳🇬 (@misterthabiso) August 1, 2019
So controversial and unbefitting of an Oba.

— Prince Josh (@prinnccejosh) August 1, 2019