A picture of an innocent little girl with a bleached damaged skin has been trending on the Internet. The picture show how the bleaching cream has given the small child a red face and burnt hands.
See picture:
Africa as a whole is experiencing a "massive trend of increased use (of skin bleaching), particularly in teenagers and young adults.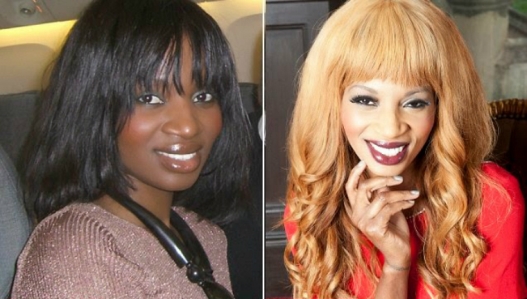 The rising trend in the use of creams and other chemicals to lighten one's skin is no longer news. Some Africans are in this race of skin lightening based on their belief that light-skinned people are more attractive and beautiful. In the past, the trend is mostly associated with women, but nowadays men have also joined the 'race'.
According to the WHO, the main adverse effect of the inorganic mercury contained in skin lightening soaps and creams is kidney damage. The mercury in skin lightening products may also cause skin rashes, skin discolouration and scarring, as well as a reduction in the skin's resistance to bacterial and fungal infections.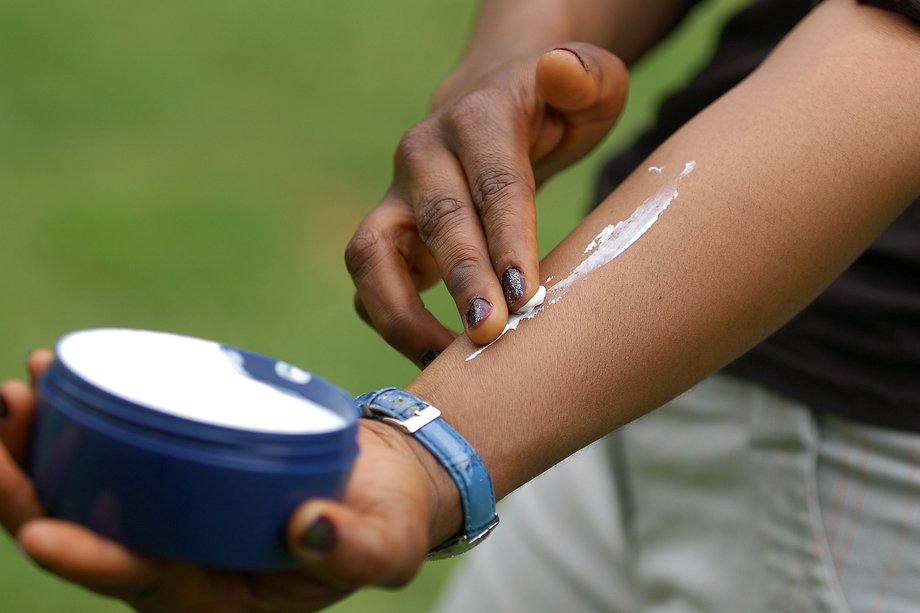 Stripping the skin of its protective colour pigment connotes invitation to the enhanced damaging effect of ultraviolet rays on the skin with the possibility of skin cancers over time, accelerated skin ageing as users get older and widespread sun-related skin conditions like Dermatosis papulosa nigra.
Other effects include loss of skin substance causing stretch marks, dyschromia ('coke face, fanta body'), skin infections, generalised itching, hydroxyquinone odours, perturbation of hormonal system, mood changes, diabetes mellitus, kidney damage and more.
Some Nigerian mothers are so naive to the extent that they mix bleaching cream inside shea butter(Ori) for their children. They believe it will be less effective on their skin . Their aim is to achieve a fair skin for their children.
An example is mixing Funbact A inside shea butter for children not knowing that funbact A is not a cosmetic or cream it is A DRUG called CORTICOSTEROID,designed for SHORT TERM treatment of allergy and inflammation.
It is already sad enough that some Africans see light skin as a sign of beauty, wealth and achievement in life. But a child should not be exposed to such metality and lifestyle. What do you think the government should do to stop this sad issue? Do you think the government should ban bleaching cream?
Please share your thoughts in the comment section below
Source: Premium times
Images : Google