A video of damaged properties caused by the recent heavy rain in Nigeria has been trending on the Internet. The rain had caused heavy flood and the video showed  a number of cars that was almost swallowed by the flood in Benin city.
See video :
View this post on Instagram
Few hours ago, it was also reported that residents of surulere in Lagos are going through tough times in the hands of the consistent rain fall and the flood it caused.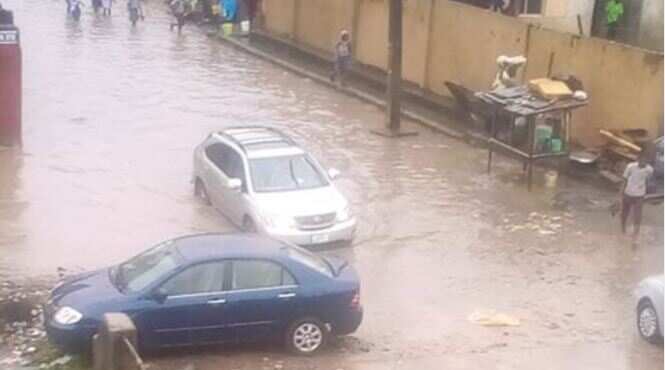 They are begging the Lagos state government to look into this sad situation because their community has become flooded due to the recent rains. The residents expressed fear that the situation could get worse when the rains become serious.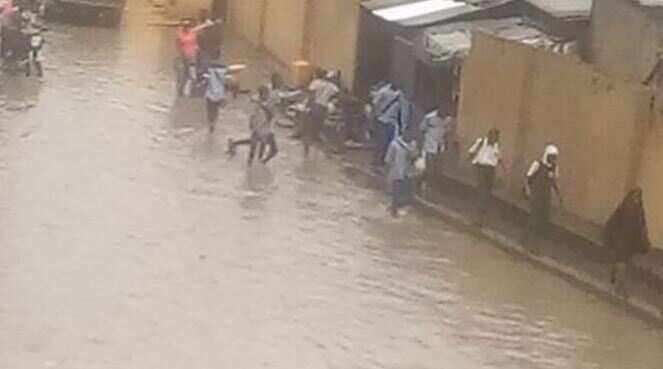 The plea of the residents comes at a period most parts of the state are flooded making it difficult for the people to go about their daily activities. In an exercise tagged "Operation Remove and Cart Away" in August 2018, the Lagos State Public Works Corporation announced it had commenced efforts to clear primary canals in the metropolis. The aim of the exercise was to prevent lives and properties from damage occasioned by flooding. This initiative, however, did not translate to relief for most lagosians.
Heavy rainfall has certainly increased the likelihood of rivers overflowing and flash floods.
And there's evidence to suggest increasing rainfall over time.Floods have become a perennial challenge with increasing intensity each year, leaving colossal losses and trauma in Nigeria.
The cause of this has been linked to the river Niger which enters the country from the north-west and the river Benue, which flows into Nigeria from its eastern neighbour Cameroon.
These two immense waterways meet in central Nigeria and then flow south as a single river on to the Atlantic Ocean. Much, though by no means all, of Nigeria's flooding occurs along these two rivers as their banks overflow in the rainy season.
Also,Nigeria's population is expanding rapidly, currently estimated at 186 million, and the lack of proper town planning can make flooding worse in urban areas.
What do you think the government should do to this major problem?
Please share your thoughts in the comment section below
Source : Legit
Images : Google