The actions of a  Nigerian father who reportedly stopped paying his daughter's school fee after she asked him to wash his dishes after meal has sparked some mixed reactions on social media space.
According to a post updated on social media by Dr. Olusesan, the lady is studying in the United Kingdom and during one of his visits, the daughter asked him to wash his plates by himself. The mother however has been at loggerhead with her husband over his decision.
Taking to his social media handle, the doctor who identifies as Dr. Olusesan wrote:
"There's danger, daughters have begin to assimilate this toxicity. It started like a joke, when a Nigerian female student in a UK school, ask her father to wash his plates after meals, during visits. The man has stopped paying her fees, and her mother is saying "men are scum."
While supporting the motion that men should not do dishes in the home, Olusesan wrote that men are saddled with bigger responsibilities of providing for the home and they should not be relegated to do such tasks, except when there is the need to support the woman.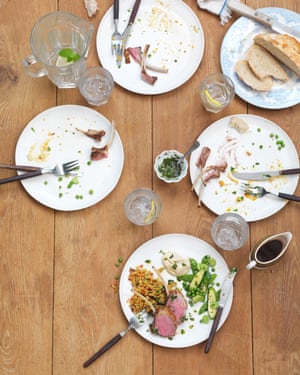 "Down d road, doing dishes should become a trivial duty, as men pick up more burden to provide for the family. Except where the woman is over-laboured, excusing a man from chores is a courtesy and honour that will never be properly appreciated in poorly consummated relationships." he wrote

Some Nigerians supported what the dad did to his daughter  while others were out-rightly against it. Some of the reactions below; A Lady with the username, Diana wrote;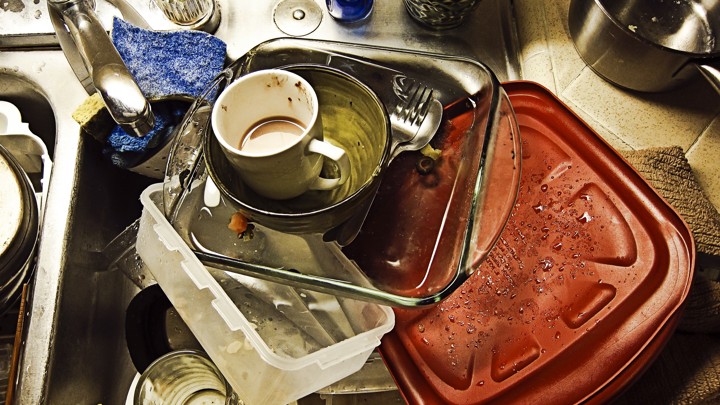 " Poor girl has really suffered. Small washing plate will make him to stop paying school fees? Such a little thing and he is taking such drastic actions. Was it really that deep? probably thinks she won't survive without him so feels he can do anyhow he pleases to her over little issues.
That's why such a little thing warrants him to stop paying her school fees.  I'm glad she has her mum supporting her. I hope she does away with such a Draconian "father" the way he has done away with her and finds her way without him.. Topics like this come up yet people keep wondering non-stop why it seems mothers are celebrated more than fathers. "
Mark wrote; "This absolutely ravishes me. This why I always advise women to pay no attention to feminists and respect their men as your fellow feminists will be nowhere to be found when your feminism back fires. Think of the women who lost their marriages and relationships because of feminism, did you see their fellow feminists consoling them and trying to fix things up when sh1t hit the fan?"
"Why can't you respect your man and do the chores as a stay at home wife? What can you give that will measure up to the responsibility of going out to make money and bearing the financial burden alone? You think it's easy to make money and spend it on others because they call themselves wife and children? The act of making money and bearing the financial burden alone demands respect not the rubbish called feminism. It's way more easier to be a stay at home wife than to be a husband who bears the financial responsibilities alone. It's not easy for men."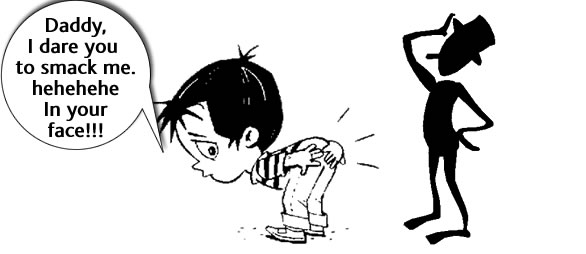 philips wrote; "Silly girl.You wan bite the hand wey dey feed you? You go tell your daddy make him wash him plate and the man is still responsible for you and paying your school fees. You nor try at all the least you can do for someone taking care of you is to do things that would make such person happy not challenge them. "
What does he mean by this? If the woman is also working nkor her husband should not assist her in the home front. While so self centred you want a wife who would be an asset and help you provide yet you cannot help her domestically.
Franklyne wrote;" What a degradation of proper societal values! How can you ask your own father, the one that jointly produced you biologically to go and do dishes by himself? How can one even think of that nonsense towards your father or mother? Especially African parents!
Even if the father was not responsible for her school fees ab initio, even if the father is most irresponsible in the whole world!
The kind of oscillated mind society is producing now will erode the right to live and let live away, with regrets! The father in this stories will do more than not paying school fees, especially if the mother is also nauseatingly biased (according to OP and the story) This is not about feminist, it is about lack of common respect coupled with sound home training."
What are your thoughts on this? Kindly leave a comment and don't forget to share