Nigeria is a home of diverse cultures and traditions with over 250 ethnic groups. One way or the other, the people despite her diversity found amongst them a common grounds (Traditions) that are similar with every tribes irrespective of the tribe. We would be revealing the ten unique traditions and customs that Nigerians are known for.
Three Weddings
Expect you are not a Nigerian, If you are, and must get married in Nigeria, there are 3 weddings you are expected to perform. A Nigerian irrespective of the tribe is expected to have 3 different weddings.
The first one is the traditional wedding. Depending on what part of the country you're from, this involves bride price, flogging, mass prostrations, wine carrying, picking out your spouse from a line of thoroughly-veiled women, and the like.
Then come the court, although, this type of wedding is not mandatory but necessary,, The last is the church/mosque weddings. That way, a couple's union has been recognised by the provisions of Nigerian traditions, religion, and civil law.
All three weddings also involve feasting, so couples need to be financially prepared for this as well.
Omugwo (After-Birth Care)
Most Nigerians performs the natural ritual  that comes along side, child bearing. Although, this  particular ritual is quite popular amongst the igbo tribe but nevertheless it is  also widely practised across other Nigerian tribes .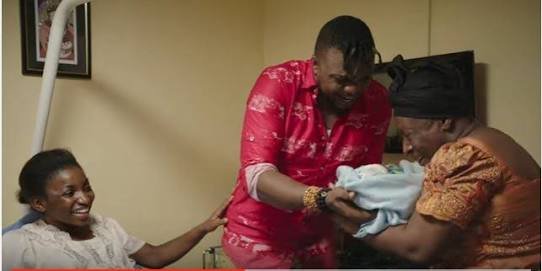 Omugwos like its fondly called in igbo language are a thing of pride and so symbolic that they have been known to cause quarrels among family members over who is most capable of caring for the nursing mother and her new baby.
The Yorubas call it "Itoju omo", Igalas call it "Iwagwala-oma", and the Annangs, "Umaan" After a mother gives birth to her baby, her mother-in-law comes to the home to take care of the new mother and her child for a while.
The nursing mother is not required to lift a finger as everything is done for her—including bathing the baby, massaging the new mother's tummy, performing household chores, cooking special meals such as pepper-soups, and so on.
"Sunday Rice"
Yes, you heard right, a typical Nigerian Family don't  joke with the Sunday rice which is the weekly fixture in most Nigerian homes.  The traditional dish after sunday church services makes every Sunday complete for most Nigerians if not all.
 For others, just the pure joy of preparing the delicacy and sharing it with the family or neighbours does the magic. Sunday rice is usually plain-white rice and stew (made with tomatoes and pepper) with chicken, beef, or fish.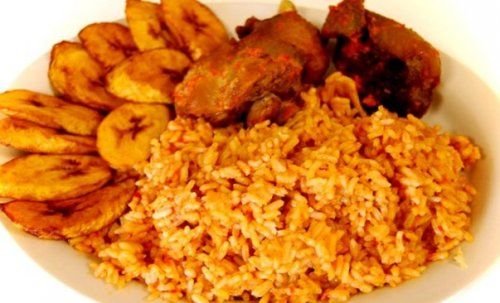 However, on special occasions, it could be jollof, fried, concoction, or any other variation of cooked rice.
Spraying Money
You'd hardly ever been to a Nigerian ceremony and not see this particular money spraying ritual. True is, it is an interesting  practice done by Nigerians. We love as a people to showcase our boisterous nature of affluent.
At grandly-organised weddings, burials, child naming or dedications, and birthdays, people—regardless of financial status—come forward while dancing to rain money on those on the dance floor. Of course, only crisp notes are encouraged.
Reasons for the act (or art) of spraying money include portraying the social status of those being celebrated, showing how much they are appreciated, and a basic show of flamboyance and affluence.
Spraying money is such a symbolic feature in Nigerian ceremonies that an Ijaw bride won't smile until she's been sprayed.
Looking 'Fresh' on Your Wedding Day
Only Nigerian brides understand how crucial it is to fill out their clothes nicely and glow on their wedding day. The extent of happiness and well-being of the bride is practically expected to be physically viewed in how healthy and radiant she looks by the time her wedding day rolls around.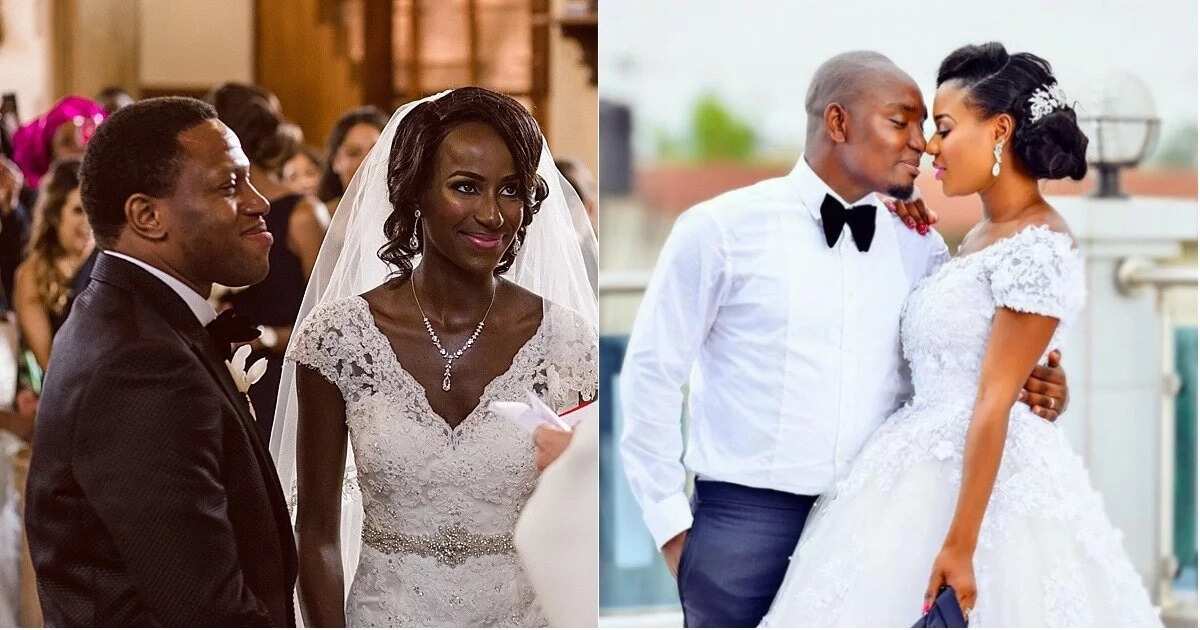 In the past, this was achieved in fattening rooms. Fattening rooms originated among the Efik, and they were created to prepare girls for womanhood and marriage through several rituals and rites.
One tradition involved waiting on her around the clock and doing everything possible to make her gain weight and portray affluence. These days, however, gaining weight is no longer the goal, and women just stick to ensuring they look as 'fresh' as possible by going to the spa, avoiding stressful or strenuous tasks, eating right, and resting.
Child Dedication Ceremony
According to culture trip,This is separate from the important child-naming ceremony commonly practised in parts of Africa. At the naming, the baby's immediate and extended family gather to give it names, particularly ones that will determine how prosperous it would be in life and such.
However, like child-naming ceremonies, child dedications' prominence also cut across different religious faiths. The purpose of a dedication is essentially to thank god for the baby's presence and present it as a loyal servant.
What are your thoughts on this? Kindly leave a comment and don't forget to share