We find love in strange places,  this is true for a Nigerian man who's unfortunate circumstances became a thing of blessing after he fell heads over heels in love with the nurse who took proper care of him after he was involved in a ghastly accident.
The man's friend who took to his social media account to share the inspiring story, recounts how they met, and also revealed that his friend is married to the nurse who took care of him when he was involved in a ghastly car accident that nearly cost his life.
According to the blogger, Lindaikeji,  he survived the accident and met the love of his life on his sick bed.
The man who identifies as Anthony T-man C-J; the young man narrated how he was travelling in September 2017 when the car he was in was involved in an accident in Ife. He was badly injured in the accident and was admitted for months. Anthony suffered a fractured femur on the left leg and a deep gash on the right. Both looked horrifying and he had to undergo surgery five times.
First, there were fears for his life. Then, it was feared that he may lose his legs. Fortunately, none of the fears materialized. Not only did Anthony recover fully, he went on to get married to Vivian, a nurse who took care of him while he was admitted at the hospital.
In a related news, a Nigerian lady has taken to her social media handle to narrate how her friend got married in clutches after surviving a fatal accident. She wrote nothing, but returning gratitude to God after her friend survived a ghastly car motor accident that left her with crutches, few days to her wedding.
Rather than postpone the wedding to a later date, the courageous bride didn't let the injury from the accident deter her but went ahead with both the traditional and white wedding ceremonies.
The friend of the couple took to social media to thank God for her life. She wrote: "If I no thank God wetin I gain. This was the plan of the enemy but he (the devil) came very late."
"Touch not my anointed and do my prophet no harm, Ozioma Ilawe Ize-omoregie this verse of the Bible is strictly for you."
"Dem tink say dem wan spoil your day but dem don fail God pass dem. Congrats to you my sister Ozy. Congrats to lze-Omoregie"
"My senior in school (Secondary school things)Your marriage will flourish to the Glory of God and to the shame of the devil. Baba God thank you for saving a soul. Congrats once again my people."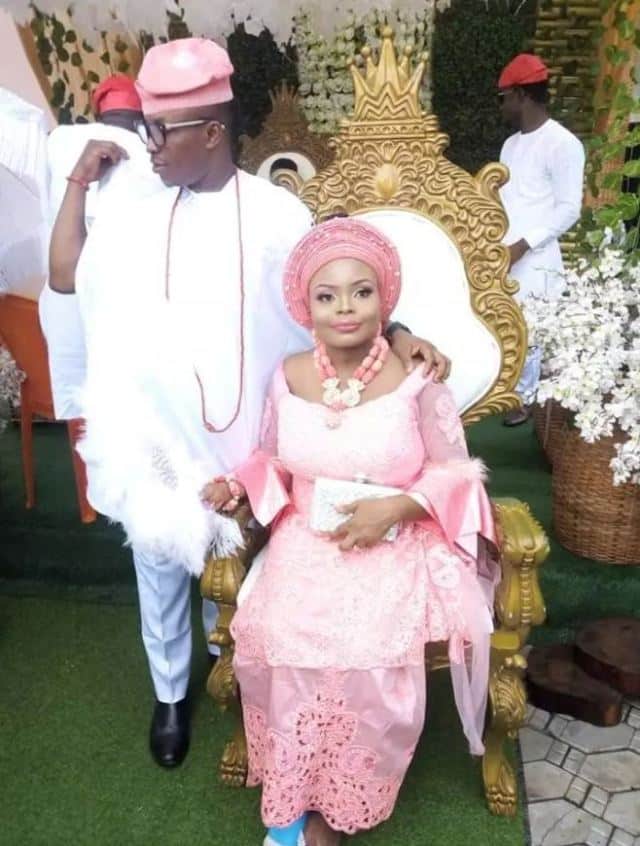 What are your thoughts on this? Kindly leave a comment and don't forget to share