Societal attitudes towards same-sex relationships have varied over time and place, from expecting all males to engage in same-sex relationships to casual integration, through acceptance, to seeing the practice as a minor sin, repressing it through law enforcement and judicial mechanisms, and to prescribing it under penalty of death. Whether they are accepted by all or not, same-sex relationships have become a societal practice in many societies today and it is no longer strange to people's ears.
Decades ago, same-sex relationships weren't as prominent or popular as they are today. As the world evolved and as modernization set in, the practice started becoming pronounced and started gaining popularity in the western world such as Europe and America. These continents didn't have a problem with same-sex relationships, rather they saw them as normal, though not everyone accepted or came to terms with the practice back then.
Fast forward to the 21st century, same-sex relationships became generally accepted by the majority in most American and European countries. And today, the entire western world supports and approves of same-sex relationships/marriages. This is quite different in Asia and Africa as they uphold high moral standards which do not condone any form of immorality.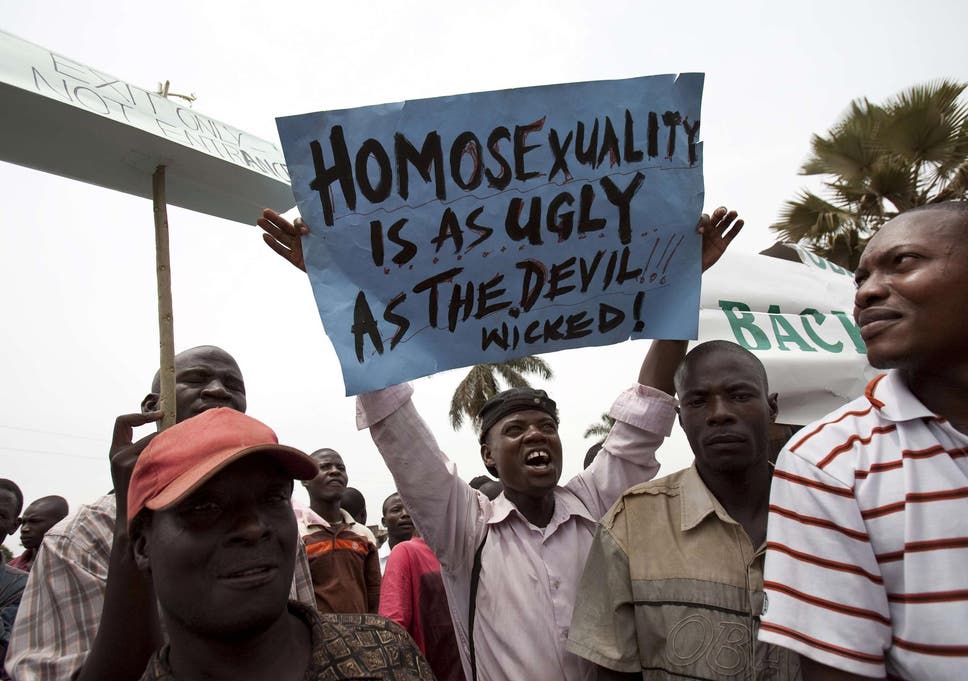 Unfortunately, even these continents have been penetrated with the gay practice over time. In fact, the whole world has been penetrated. In May 2019, Taiwan, became the first country in Asia to recognize and legalize same-sex unions, in what is considered a landmark achievement for LGTBQ rights. The first couple began tying the knot at Taipei's Xinyi District Household Registration office, which would make it the first gay marriage in Asia.
Taiwan is the first country in Asia to legalize same-sex marriage, and the first official weddings are underway 🏳️‍🌈 pic.twitter.com/EwiidQV48l

— BuzzFeed News (@BuzzFeedNews) May 24, 2019
Hundreds of same-sex couples exchanged vows, according to Time magazine. Throngs of reporters with cameras filled the office, alongside couples dressed to wed, as the unions were made legal. The legislature of the island near China voted sometime in May, 66 to 27, to recognize the marriages, beating a two-year deadline established by Taiwan's high court on May 24, 2017. The court ruled then, Nick Aspinwall wrote in The Washington Post, that barring same-sex couples from marrying violated the Taiwanese constitution.
Conservative opposition followed, and Taiwanese voters in a November 2018 public referendum chose not to extend full rights to same-sex couples. But the ruling Democratic Progressive Party (DPP) helped pass legislation that provides same-sex couples with child custody, tax, and insurance benefits.
Same-sex relationships are also beginning to gain grounds and prominence in Africa, even though the African continent is strongly against the practice. Many countries in Africa still uphold their stand against immoral practices such as homosexuality, incest, bestiality, and the likes. Some of these countries even have laws in their constitutions that condemn such practices. Even the African cultures, traditions and religions such as Christianity and Islam are against same-sex relationships and marriages. In Nigeria, the penalty for being homosexual is 14 years imprisonment, while other African countries have their own penalties according to their constitutions and laws.
Countries like Afghanistan, Brunei, Iran, Saudi Arabia, Pakistan, Qatar, Mauritania, situated in the Middle East also have very strong laws against same-sex relationships. They declare death sentences on citizens who are gay or are caught in the act. Same goes for African countries such as Somalia, Sudan, Yemen, and even Northern Nigeria, who also sentence homosexuals to death. Despite the fact that Africa is known as a continent with zero tolerance for same-sex relationships, Botswana decided to shock not just the continent, but the world at large as it legalized same-sex relationships and marriages on the 11th of June, 2019.
Reports read:
"A high court in Botswana struck down two colonial-era laws Tuesday morning, effectively legalizing homosexual conduct and making this southern African country the first on the continent to erase that colonial legacy through its courts. Reading the unanimous ruling of a panel of judges in front of a packed courtroom, Justice Michael Leburu said that sexual orientation "is not a fashion statement" and that the laws as they stood violated citizens' rights to privacy and freedom from discrimination. While seldom enforced in Botswana, the laws carried the possibility of up to a seven-year jail sentence.
"It is not the business of the law to regulate the private behavior of two consenting adults," Leburu said. The case against the laws was brought by an anonymous gay man, identified only by the initials L.M. "We are not looking for people to agree with homosexuality but to be tolerant," he wrote in his deposition. Homosexuality is criminalized in more than half of African countries, many of which inherited penal codes from colonial powers such as Britain. The subject is widely seen as taboo, and discrimination and harassment are rife.
Last month, a Kenyan high court heard a similar case but dismissed it. Other countries such as Mozambique and the Seychelles have simply erased mention of homosexuality from their penal codes during the rewriting process that has accompanied constitutional reform. Botswana's powerful neighbor, South Africa, is the only African country to have rights based on sexual orientation explicitly written into its constitution as it permits gay marriage and relationships. Courts in other former British colonies outside Africa have made decisions similar to that of Botswana. Leburu cited India's ruling in 2018 as one precedent on which his own decision was built."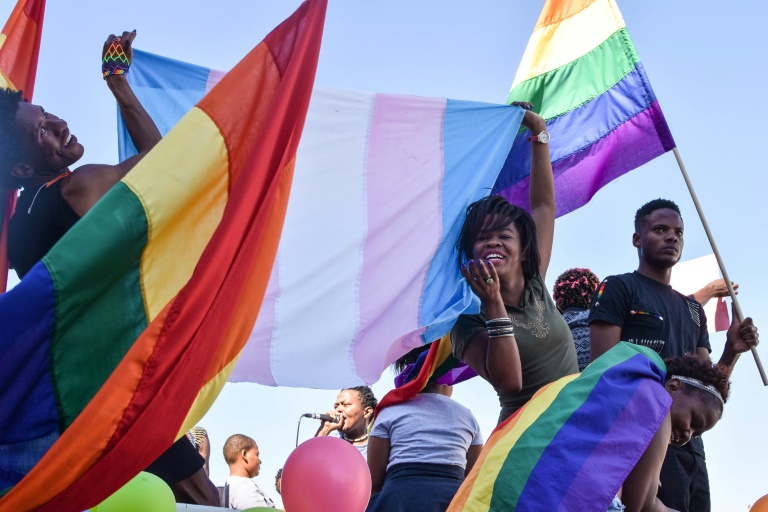 Due to Nigeria's strong law and intolerance against same-sex relationships, people who are gay in Nigeria only do that in hiding. They can't come out of their closets to announce being homosexual because the know the grave punishment that awaits them. For Nigerians who have come out to declare being gay in public, you'll discover that they are actually not in Nigeria but in Europe or America where such practice is allowed and accepted.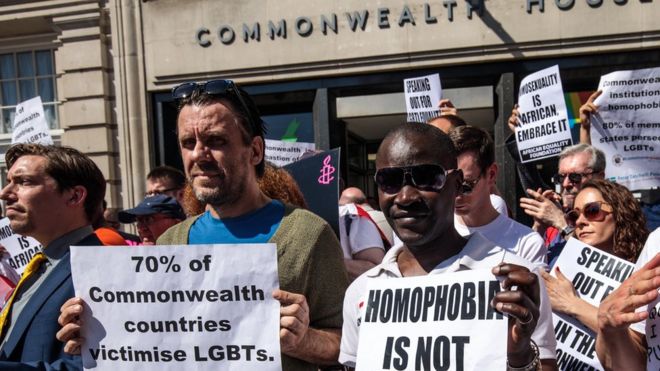 An example is popular Nigerian gay rights activist, Bisi Alimi who fled the country after his life was being threatened as the Nigerian society and law is firmly against homosexuality. Bisi Alimi (born Ademola Iyandade Ojo Kazeem Alimi, on 17th January, 1975) is a Nigerian gay rights activist, public speaker, blog writer and HIV/LGBT advocate who gained international attention when he became the first Nigerian to come out of the closet on television to declare being gay. Prior to his public self-outing, Bisi Alimi began his advocacy career in the late 1990s in Nigeria when a number of his friends died from HIV/AIDS.
After 2 years of community mobilization work (including condom distribution and safe-sex education) for Gay men and Men who have Sex with other Men (MSM) in Nigeria, he joined the Alliance Rights Nigeria (ARN) in 2002 as a Programme Director, developing and providing HIV/AIDS and sexual health services and support. In his capacity as ARN Programme Director, he was at the heart of developing the Nigerian MSM HIV prevention framework in 2004. He was trained by the International AIDS Alliance in 2004 as HIV project Designer, Community Mobiliser, Care, Support and Treatment.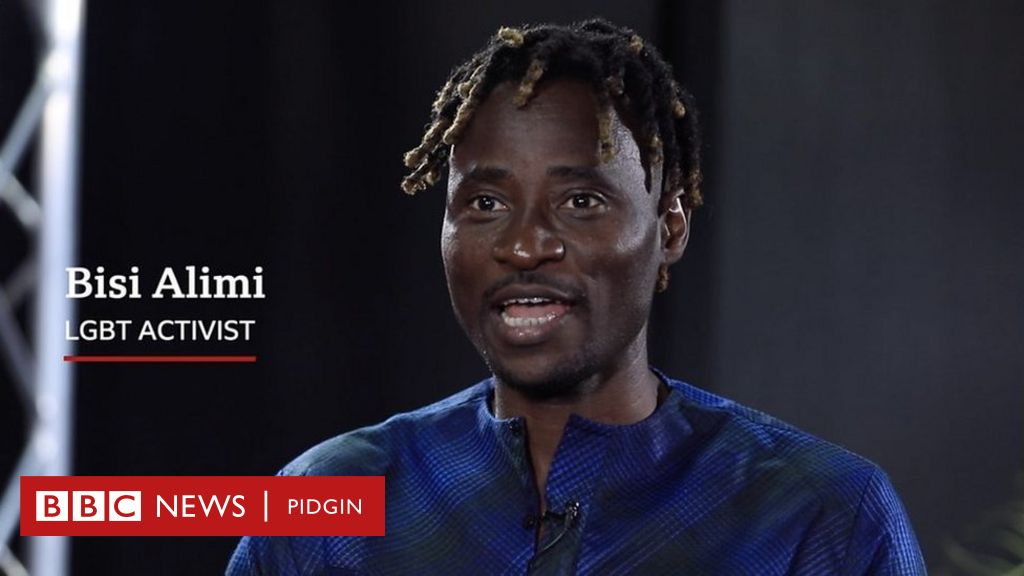 In 2005, he co-founded The Independent Project (later, The Initiative for Equal Rights) working as its executive director. After he fled the country on April 12, 2007, he was granted asylum in 2009 by the UK, where he has been resident ever since. Bisi Alimi and gay his partner, Anthony Davis, got married in the UK on November 5, 2016, where gay marriage is accepted.
Subsequently, Nigerian famous cross dresser, Bobrisky, was also said to be gay because of his cross dressing and his act of behaving like a woman. He was arrested by the Nigerian government but later released after he insisted on not being gay. Afterwards, he started gaining popularity on social media and started dressing and behaving more like a woman. Well, according to him, he is now trans-gender, as he claims to have undergone a surgery to change his genitals to that of a woman,though many Nigerians don't believe him, most people even believe he is actually gay but just lying about it so he won't get arrested.
A couple of Nigerian homosexuals are beginning to come out of their closets, declaring their sexuality. In fact, one of them openly shared photos of he and his gay partner on social media a few days ago. A number of gay Nigerian youths are also following Bobrisky's footsteps by becoming cross dressers.
This obviously shows that our society is beginning to lose it's sanity and morals are no longer upheld. African countries who are known to be very strict on issues of immorality, indecency and other societal menaces are beginning to gradually give in to such things and are even becoming lenient about them. It is quite unfortunate that Botswana has legalized same-sex marriage, and a country like South Africa permits the practice.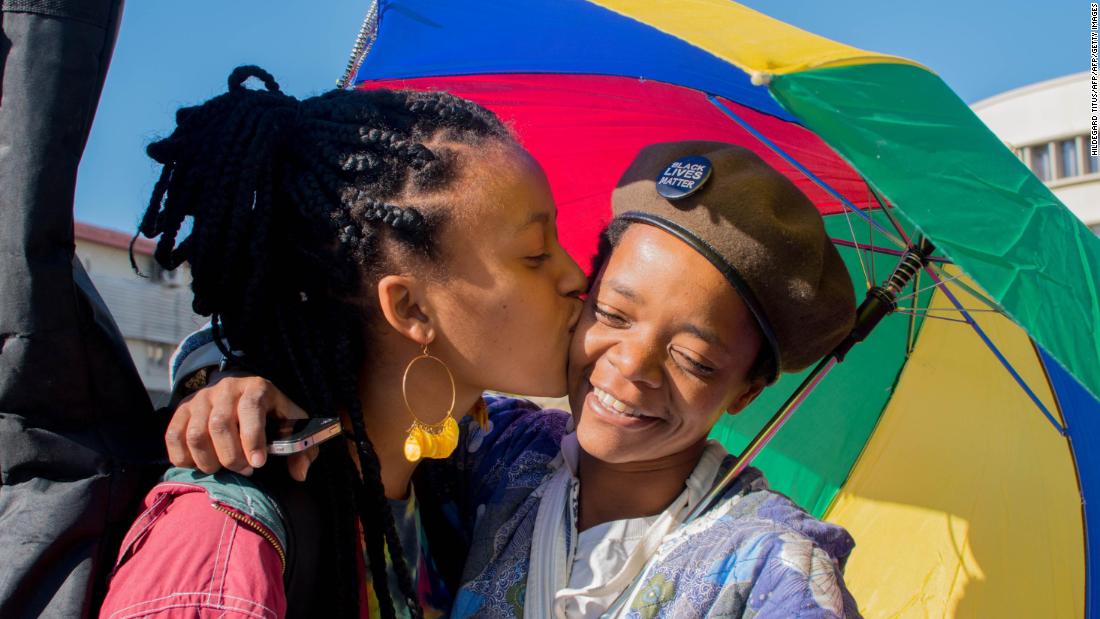 The fact that the western world accepts it and has legalized it doesn't make it right and doesn't make it normal for us to also accept it or follow their footsteps. We are Africans, they are not, there's a huge difference. We should actually emulate and put in practice the positive things they do that'll help elevate us and enhance our economic growth and not the negative things they do. What is wrong is wrong, take it or leave it.
The African society and leaders shouldn't just sit back and watch things fall apart. This should be a warning for the entire continent to seat up and make things right. Moral, cultural and religious standards should be upheld like they used to. Sanity should be brought back into the society so our coming generations can find something positive to learn from us.
Feel free to share your comments, views and opinions on the in the comments section below.